Language and Cooking Classes in France: A Conversation with Janice Chung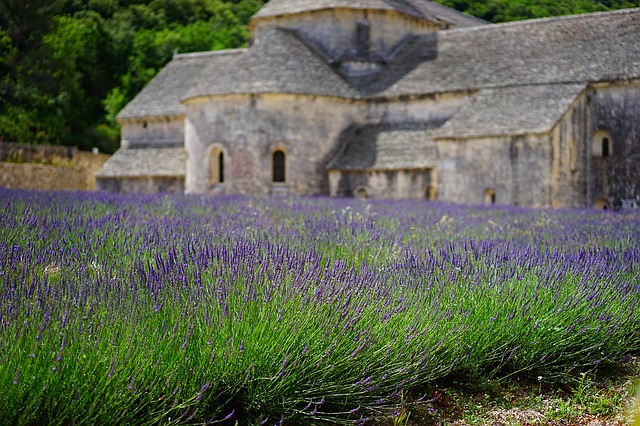 Tell us about yourself! What do you do when you're not traveling the world? Where do you live? What made you decide to travel to France?
My name is Janice Chung and I'm a retired elementary school principal. Since retiring I've been taking courses, learning about coding and website creation and have been travelling, of course!  As I have travelled to France more than 25 times and my friends and family kept asking me to help them plan their trips, I decided to create my website, francetraveltips.com. I have done many unique experiences in France beyond the ones typically listed in tour books and I love to share these experiences with others. So my retirement is a mixture of taking courses, travelling to France (going on my 26th trip soon), and working on my website.
Why France? I went for the first time when I was 19 but was in love with the country well before this age. The movie, "Two For The Road" with Audrey Hepburn made me fall in love with this beautiful country and I made it my mission to learn French (school and courses) and travel there as much as possible.
France is so big that there's always something new for me to do and see, even after 25 trips. I love the culture, the language, the sites, the food and wine, and the people. I am constantly looking for new experiences and while on sabbatical a few years ago, I went to Ecole des Trois Ponts in Riorges, France. It is located just west of Lyon. What I loved about this school is that it combined language classes with cooking classes. The previous year I attended the school but just to take language classes.
What kind of cooking class did you take? How long was it, and where was it held?
I was at Ecole des Trois Ponts for one week, where I took French immersion language classes in the morning (three hours each morning, Monday to Friday) and then from 4:30-7:30 pm we began our cooking class and prepared that night's meal. In total there were 15 hours of language classes and 12 hours of cooking classes.
All instruction was in French, but the instructor/chef was very patient and did translate when necessary! The cooking classes were held in the main building (Villa Beaulieu) at Ecole des Trois Ponts. This is where we had all our meals.
There are other cooking classes such as pastry, baking, and chocolate-making classes, but I took the general cooking class, making classic French recipes. We made a variety of sweet and savory dishes, while developing our culinary vocabularies. This is an example of one of the menus we prepared:
Salade croustillante—Mesclan salad with carrots and smoked duck breast in a phyllo cup
Pave de boeuf aux 3 sauces (Bordelaise, Graine de moutarde, Bernaise)—slices of beef with 3 different sauces. You wouldn't believe how much butter was used!
Tarte Tatin—apple pie
Tons of wine
4 Cheeses
Did the cooking class include any extra activities, such as a visit to a marketplace or a restaurant?
Aside from the language classes, during this week there were optional activities and I took a wine tasting seminar one afternoon before we prepared dinner. There are other activities such as painting and yoga.
What did you learn? What were your most memorable experiences? What were the biggest disappointments?
I learned how to filet a fish, prepare a rack of lamb, how to make home-made mayonnaise, how to properly chop vegetables, how to make the famous Tarte Tatin (French apple pie) including how to make the caramel sauce, make traditional sauces (i.e., Bearnaise), how to make creme brûlée, how to make fish terrine, and how to make Eclairs et Chouquettes (pate a choir). I really wasn't disappointed with anything. I absolutely loved it there.
What do you wish you knew before you went?
Nothing that I can think of. That's the great part about taking classes. You can go knowing nothing. You're there to learn!
Would you recommend other women travellers take this cooking class?
Definitely! There were a number of single and married women there and the maximum class size for the language classes was eight. In the cooking class there were about ten of us. Classes, meals and lodging are located on site, although there is the option to stay off site. My package included a room with private washroom, breakfast, lunch and dinner and classes, as described previously. There is a courtyard where we sometimes hung out to do our homework after lunch. It is French owned and operated and I found the language classes very well done. There is lots of interaction and games are played to make the learning more enjoyable. The cooking classes were a lot of fun too. The chef demonstrated the technique and then we went to work where he circulated to help us out. All the teachers were very patient and encouraging.