5 Places You Shouldn't Miss in Provence, France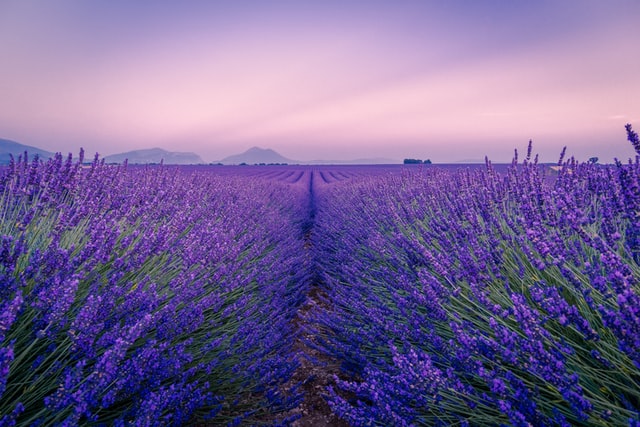 Provence, a sun-soaked region in France, is a charming area of hilltop villages beside the azure waters of the Mediterranean Sea. It is a delightful patchwork of olive trees and lavender, poppy, and sunflower fields. Provence also has a rich history: during the second century, it was a Roman province that covered the area from the south of France to the Alps. It has an incredible architectural legacy, including the ancient Roman aqueduct at Pont du Gard, listed as a UNESCO World Heritage Site.
Here are the highlights of Provence that you shouldn't miss.
5 Places You Shouldn't Miss in Provence, France
1. The Valensole Plateau: A sea of lavender
The Valensole Plateau is lavender central, situated in the south of the Alpes-de-Haute-Provence. Amazing lavender fields stretch apparently forever, creating a vivid purple landscape, with the cobalt blue sky overhead and a soothing scent. The best time to visit is between mid-June and July, when lavender is in full bloom.
Consider going on a guided tour to find out more about different lavender varieties, learn about the history of lavender production in this area. Prices of tours vary, with the lowest ones around €50. For a tasty souvenir, head to the village of Valensole, known for its honey-tasting. The honey there had a pleasantly different note to other honeys I'm used to, and a distinctive sweet aftertaste.
2. Arles: get to know the art history
Arles is a popular tourist town in Provence. In addition to incredible Roman architectural heritage, it is famous for being a source of inspiration for the Dutch painter Vincent Van Gogh. During his stay in Arles between 1888 and 1889, he painted around 200 paintings, along with the famous ones (e.g., The Café in the Evening, Starry Night, The Langlois Bridge). There are organized walking tours that enable you to explore Arles in the footsteps of the great artist. However, this type of tours can get a bit pricey, at around €120 per person for a 2-hour tour. Being an art lover, I did my own research online and read things about Van Gogh that made being there much more exciting, like putting pieces of a puzzle together.
3. Cotignac: Indulge in Provencal wine and cuisine
Cotignac is a lovely medieval town surrounded by green hills and vineyards. If you enjoy hiking, take an 8-mile walk to visit the waterfall at Sillans de Cascade, a stunning turquoise colour. Don't miss out on wine tasting, as local vineyards welcome visitors. Plus, the town makes exquisite olive oil. The Mediterranean climate makes it some of the world's best. Great restaurants with locally produced food can be found in the area of Cours Gambetta; try local dishes such as daube, pastis, or Ratatouille. This area has charming scenery and a large number of fountains: there are 17 fountains in Cotignac, all from which it's safe to drink water.
4. Avignon: Discover medieval history
Avignon lies on the western edge of Provence, with its beautiful cobblestone streets and medieval architecture. The Clock Tower Square (Place de l'Horloge) is a must-see, where you can enjoy the view of the 19th-century city hall and the prominent opera house. It's great to simply stroll around this area, people watch, and soak in the Avignon's spirit. The Palace of Popes is nearly 700 years old. It lies in the historic center of the city.
There are several guided tours you can take: prices vary between €15 and €25. Visiting the Pont Saint Bénézet is extremely interesting, especially if you take a guided tour and listen to the urban legend attached to it. The Rhône River is nice and there are several day boat trips you can take. If you're feeling adventurous, consider a river cruise, as they usually connect French cities.
5. Cassis: For a romantic trip
Located just a few kilometers of Marseille, Cassis is an incredibly charming village. Its history goes back to Roman times. Place Baragon is a tourist treat, with the City Hall being the most distinctive building. There is a weekly market held on Friday: fresh fish, meat, vegetables, clothes and flowers. Incredible sunsets can be seen from Cassis: take a picnic to the beach (Plage de la Grande Mer is the most popular) and enjoy some of Provence's finest wines. Take a cruise, go kayaking, or go for a hiking adventure. Whatever you choose, make sure to bring your swimsuits!
Provence is truly a precious gem of France. It proves that the true French spirit goes beyond Paris, giving you an authentic tourist experience.
Photo by Unsplash.