Wild-Camping on a Scottish Isle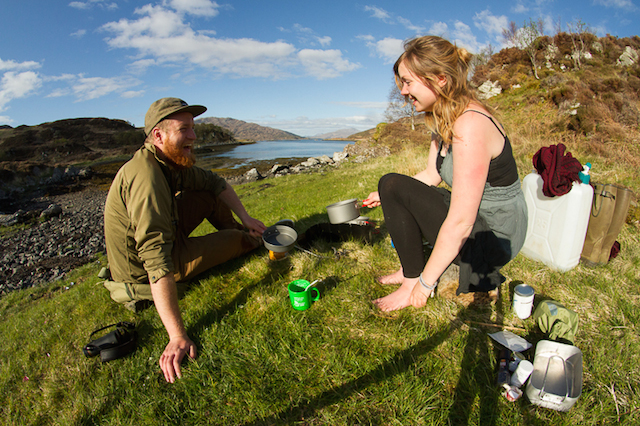 "We were born wild, to a wild earth" – Jay Griffiths
On May 7, my partner, Cain, and I ventured to the west coast of Scotland; destined for 7 nights of wild-camping and recording wildlife on the Isle of Carna. We had previously wild-camped on the island, in June 2014, and we were hooked.  The rugged west coast of Scotland is a favoured haven of mine; with the Isle of Carna being an utterly idyllic spot.
The island is surrounded by the clear, turquoise waters of Loch Sunart; a Marine Protected Area abundant with wildlife including Common Seals, Otters and Harbour Porpoise.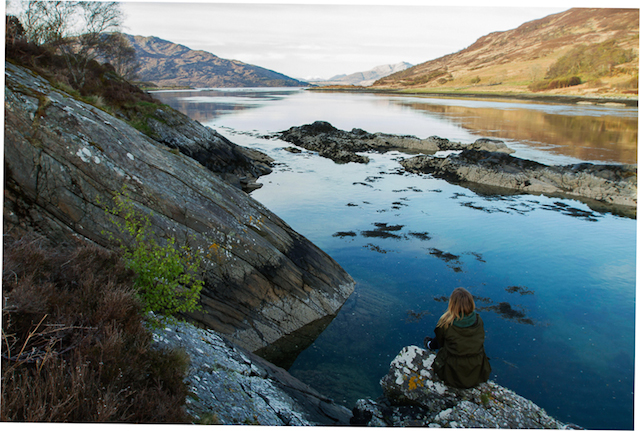 We were escorted to Carna by Andy from Ardnamurchan Charters; the brisk air hitting our faces as we sailed towards the island, the setting sun eclipsing a dusky haze upon the landscape.
We arrived at our camping spot, unloaded our bags and water from the boat, and arranged our pick up time with Andy before he left us. We had two tents to set up; a small two-man tent for us to sleep in, and another to store our food, clothes and camera equipment.
Already, we noticed one huge difference to our stay compared to our last one; no midges! The start of May is still quite early for midges to emerge, the densities of which can reach high levels in parts of Scotland. But, as the saying goes, 'be aware, not afraid' of insects such as midges and ticks – sure, they can be a nuisance, but don't let the thought of them stop you adventuring into the wilds.
The deep indigo night sky was powdered with the iridescent form of the Milky Way, the whole skyline endearingly freckled with stars.
We set up our two tents under the light of head torches, and loaded our 3-season sleeping bags, bivvy bags and other 'essentials' (books and biscuits!) into our sleeping tent.
Turning off our torches, we were immersed into the restful cocoon of the dark sky. The deep indigo night sky was powdered with the iridescent form of the Milky Way, the whole skyline endearingly freckled with stars. The west coast of Scotland is one of the best places in the UK to experience a true Dark Sky; undistorted by urban light.
Wild-Camping on a Scottish Isle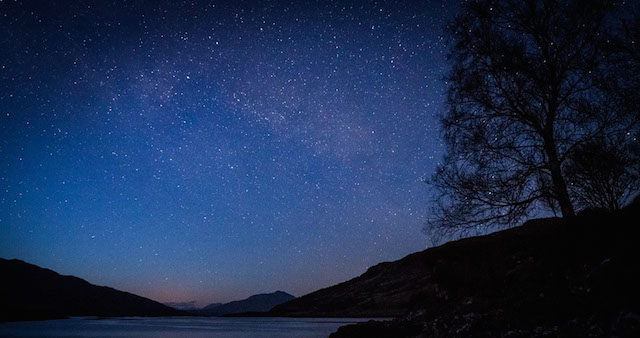 To nature's nocturnal soundtrack; a harmonic, invigorating chorus of tawny owl, seal and scuttling vole, Cain and I sat on the rocky shore and watched fleeting meteorites pass through the night sky.
Our week was an incredible screen-free, clock-less, adventurous connection with nature. From sleeping in hammocks in a deciduous woodland carpeted with bluebells to watching otters catch, grapple with and eat velvet crabs.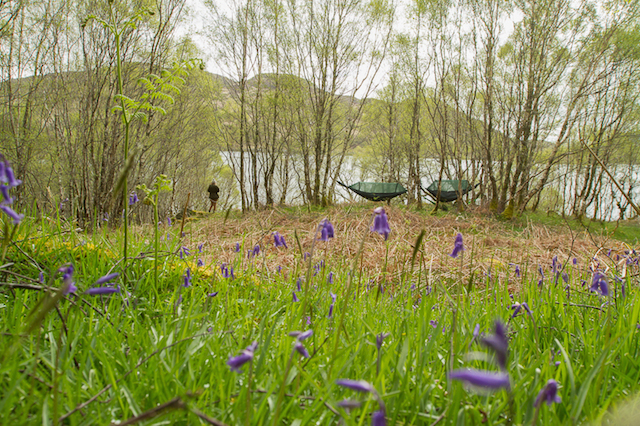 Washing in a fresh-water stream using the European Eco Label certified shower gel Sanex Zero% was wonderful, so fresh and the cleanest I have ever felt!
Yet washing in the sea loch before the sun had risen, entirely alone, glimpsed at only by the occasional Seal as a brisk wind woke every sense within me, was a moment that always empowers me when I think about it.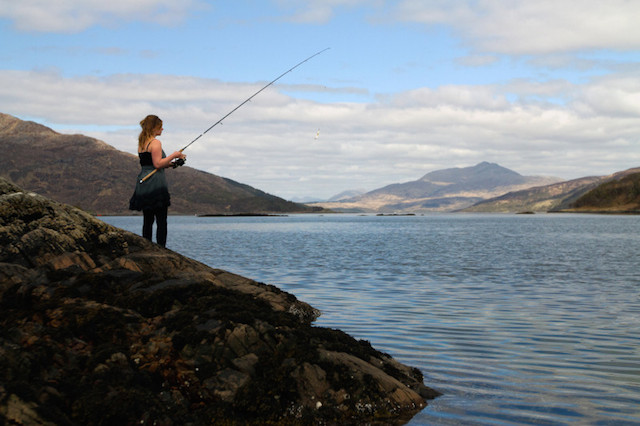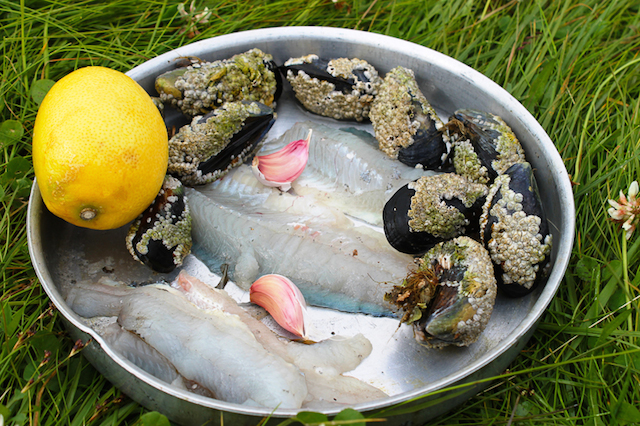 Recommended Packing List:
-Suitable tent(s)
-3 season sleeping bag
-Bivvy bag
-Cooking equipment and gas – AlpKit is great.
-Cups, plates & sporks
-At least two 15 litre tubs of water – for cooking and drinking.
-Waterproof clothing – I'd recommend Paramo
-Walking boots
-First aid kit
-Baby-wipes
-Toilet rolls
-Trowel (for digging your loo!)
-Towel
-Mirror & Tweezers (for ticks!)
-Backpack and water bottle
-Torch
-Eco-friendly washing liquids – I'd recommend Sanex Zero% and Ecover
-Easy-cook meals that won't spoil such as Beanfeast, porridge oats, pasta and dried fruit/nuts.
-Wildlife guide books: Collins Guides & Food For Free are fab.
-Camera and GoPro
-Binoculars
-An inspirational book – I would recommend Wild by Jay Griffiths.
-A sense of humour!
Have you traveled to the Scottish Isle? How was your trip? Email us at [email protected] for information about sharing your experience and advice with the Pink Pangea community. We can't wait to hear from you.
Wild-Camping on a Scottish Isle photo credits: Heather-Louise Devey