Three Alternatives to Buying Kitschy Souvenirs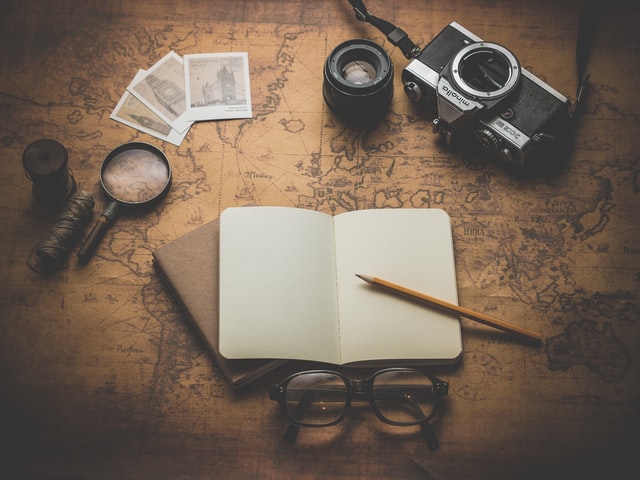 Maybe you don't have the money to buy souvenirs from tacky, overpriced stores. Perhaps you don't have room in your backpack for those figurines in national dress. But there are alternatives to buying souvenirs that will still leave you with something unique and memorable from your trip. Try these things instead.
Three Alternatives to Buying Kitschy Souvenirs
Collect maps
Maps make fantastic wall art; they are a conversation starter that allows you to illustrate where you've been; and they will act as a frequent reminder of all the places you visited. When I studied abroad in Copenhagen, each student was given a map of the city. I kept it, framed it, and now years later I am reminded of all the coffee shops, bike paths, parks, neighborhoods, and castles that became my wonderful life there.
The map idea is particularly useful when travelling through the USA. I have a hiking map from Glacier National Park, which I cherish along with the photos I took there as my only souvenirs. US National Park gift shops knows they tend to be quite expensive tourist traps, so taking all the free maps and brochures from the park rangers is a fantastic alternative!
Be creative
When I was visiting my friend in Chile, we took a trip to the beach, brought a bottle of wine to drink… but no glasses! On realizing a sleeve of 10 plastic cups for about $5 was our only option, I was ready to cut the waste and drink out of the bottle. Then I saw some mugs on sale – large, plain, the color of the university that my friend and I had gone to together – and decided I could make room in my suitcase for one. This purchase solved our problem at the time, plus it's a souvenir that I continue to use all the time to fuel my coffee obsession – and it always takes me right back to Playa Reñaca and a lifetime of memories with my best friend.
Other ways of being creative include things like getting a tattoo or piercing, looking for a used bookstore for something to read while you're on the road, or buying whatever thing you forgot to pack (an umbrella, a scarf, a hat, sandals when yours break, etc.)
Have a plan, and shop where the locals shop
I went to Nicaragua before the recent influx of tourists, so it wasn't difficult to find the major Managua Market instead of getting stuck in a tourist trap. However, the market is huge, crowded, and in the middle of a city plagued with economic inequity. Being a foreigner with no direction could lead to you being enticed into stalls all day long. There are a myriad of products–from fresh meat to burned DVDs to handmade hammocks–and it can be overwhelming to navigate, or to avoid buying things you don't need!
You need to know what you're looking for and how much you're willing to spend, to avoid overspending on kitsch. I knew I wanted a relatively inexpensive, local artisan product, but it had to be something that I would actually use. One of our group asked our local host about the best leather shops for buying belts, and it was there that I scored a lovely pair of leather sandals. Because someone we trusted showed us the vendor, I knew that what I was getting was high quality and wouldn't disintegrate in the first rainstorm. I wore them around the hotel and town while we were out in Jinotega, and all summer once I got home.
Just thinking outside the box, being creative, and collecting everything you accumulate for free can be a great way to score a unique souvenir that will remind you of your fantastic travel experiences – and give you a great excuse to tell all your best stories!
Photo for Three Alternatives to Buying Kitschy Souvenirs by Unsplash.