A New York City Christmas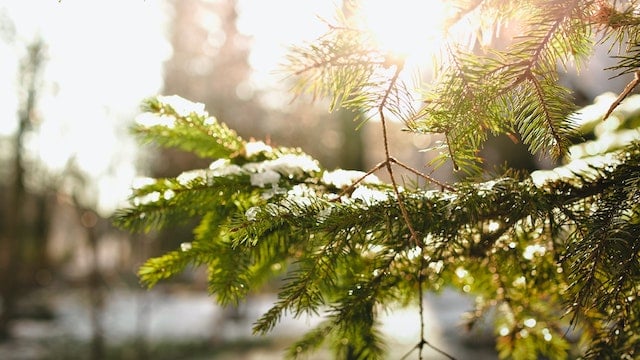 I think New York City is magical year-round, but it casts additional spells at Christmas-time. During the holidays, it's everybody's city and everything appears illuminated; the trees are decorated, the streets are lined with lights and wreaths, and there are various events and activities happening daily. It's beautiful and encourages even the grumpiest of curmudgeons to share a smile and some holiday cheer.
In honor of my first year living in the greatest city on earth, I decided to be a complete tourist this Christmas season. Seeing shows, ice skating, paying too much for limited edition treats, you name it, I did it… within reason of course. One thing I refused to do: view the holiday window displays at department stores. That's too touristy and it's completely overrated. Who wants to be crammed in with others on a narrow sidewalk looking at a window display?
Below is a list of fun and touristy things to do if you live in, or happen to be visiting, New York City around Christmas. (One caveat: since writing about the places to eat or drink is a whole other article in itself, I'll just say that you can find something nearby at all of the destinations listed below.)
A New York City Christmas
Bryant Park Winter Village
Bryant Park is a great outdoor space in Midtown, and right after Thanksgiving each year it turns into the Winter Village, which means an ice skating rink is planted in the center of the park and is surrounded by pop-up shops and restaurants. It's a great place to find some beautiful and unique gifts. The pop-up shops sell an array of clothes, food, knickknacks, art and pottery to encourage New Yorkers and tourists alike to shop locally. The food tents are equally amazing, so when you're tired of ice-skating or shopping, you can take your pick of Tuscan, Korean, Mexican, or American cuisine, among others.
This year Bryant Park had their annual tree lighting on December 2nd. Dubbed the Tree Lighting Skate-tacular, it included an ice-skating holiday show, and then they lit the 50-foot Norway Spruce during a sparkling fireworks display, accompanied by an hour-long concert of holiday favorites.
Pro tip: Bryant Park is 100 times better (conservative estimate) than Rockefeller; not only do they also have ice skating, but their tree is much prettier, there's waaay less people and there are a ton of pop-up shops for you to find the perfect Christmas gift. While the Rockefeller Center Christmas Tree is a world-wide symbol of the holidays, at their annual tree lighting (November 30th) you'd be smushed among the thousands of people crowding the streets. Save yourself the trip and watch it on TV.
Dyker Heights
In general, Dyker Heights, a neighborhood in Brooklyn, isn't a tourist neighborhood; it's pretty far south and there isn't much around there. But at Christmas-time over 100,000 people travel there to see some of the most decked out houses, covered from top to bottom in lights. A lot of these houses are professionally decorated, which makes sense because they were all mansions, so don't feel bad about the one strand of lights you hung around your doorframe. It was spectacular and fun to see how the 1% lives for a night. Numerous houses participate over multiple blocks and avenues, so I wasn't able to cover the entire neighborhood but what I did see were some beautifully decorated houses, some gaudy houses with the huge inflatable characters, and a couple houses actually had Christmas carols playing on a loudspeaker! I went on a weeknight and it wasn't too crowded on the streets. If you really want to come prepared, bring a thermos of hot chocolate to sip on while you meander around.
Go play outside
If you're like me, you live in a shoebox-size apartment so you tend to treat the streets as your backyard/additional living space. The best part is that New York City spares no expense when it comes to the holidays and the entire city is decorated with Christmas trees on every corner. Seriously. I dare you to walk one square block and tell me if you don't see a tree. It is such a festive atmosphere that I'd go so far as to say it encourages you to be outside. Besides the usual suspects (Rockefeller, Bryant Park) I've also seen trees at Fort Greene Park, a random park in Park Slope, downtown Brooklyn, inside/outside of office buildings, inside/outside of restaurants, on top of the roofs of restaurants, and the list goes on!
Usually right after Thanksgiving and during the first week of December there are several tree lighting events around town for you to enjoy. I went to the Park Slope (Brooklyn) tree lighting (November 26th) this year and it was nice and quaint. The tree is a modest 22 feet tall but it's nicely shaped and colorful and the event included decent singers and free hot chocolate.
If you want to do a little more than stare at trees while you're outside, you can always go ice-skating. Ice-skating outdoors, particularly at night, is a classic New York experience. Again, you can take your pick of places; Central Park, Rockefeller, Bryant Park, or get out of the Manhattan madness and head to one of the other boroughs. The rinks are often pocket-sized and expensive but still worth the experience. If you search around you can usually find some deals. Pro tip: Bryant Park is free to skate if you bring your own ice skates.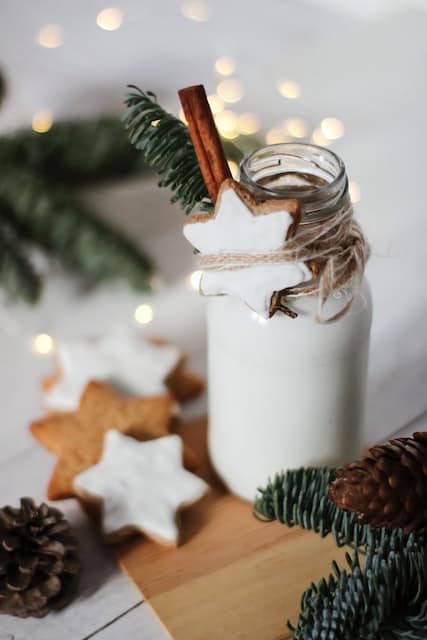 A New York City Christmas
The Nutcracker
One of the touristy things I really wanted to do this year was see The Nutcracker ballet, but it was way too expensive. Like $90 a ticket for the nosebleed section expensive. Instead, I opted for The Hard Nut at the Brooklyn Academy of Music (BAM), which reimagined E.T.A Hoffmann's 1890s story to the rowdy '70s: think Saturday Night Fever meets Little House on the Prairie. It features Tchaikovsky's complete original score (my favorite!) and the 53-piece orchestra executed it beautifully. In act one this modern retelling morphed into a raucous party complete with jive dancing and dry humping (not for kids!), afros and mischievous retro costumes, and dancing G.I. Joes. It ended with the Waltz of the Snowflakes, which was absolutely amazing. Act two was just as fun; there were vibrant costumes, and the dancers did a wonderful job.
The Rockettes
If none of the above screams Christmas to you, this show should. The Christmas Spectacular Starring the Radio City Rockettes at the Radio City Music Hall is an annual tradition filled with rich history (83 years strong). The original show, which debuted on December 21, 1933, was only 30-minutes long and featured elaborate sets, sparkling costumes and several dance numbers. Today the show is 90-minutes long, but still has those iconic dance numbers and is truly a spectacular experience. Tickets are pricey but it's worth it. There are often deals on Groupon or similar sites for slightly reduced ticket prices but the show times usually aren't great (e.g., 10pm on Sunday).
This is just a small sample of things you can do if you happen to be in the city during the holidays. Yes, they are all tourist-saturated spots and yes, you may have to elbow your way through the crowds just to walk down the street. But you'll do so with a smile on your face because New York City at Christmastime brings out the best in everyone.
A New York City Christmas photo credits by Unsplash.