What Women Should Know Before Visiting North Africa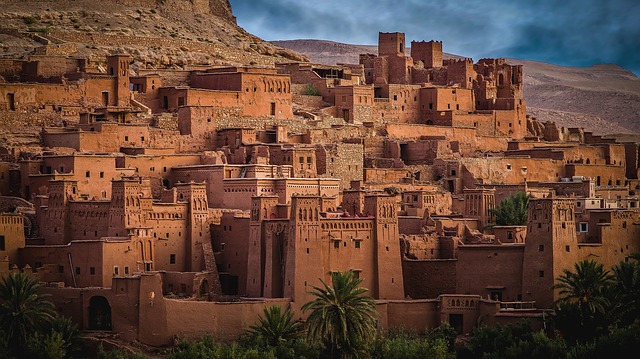 Before my recent trip to Morocco and Egypt, I had heard mixed tips for women traveling to North Africa. Most people who told me not to go had never been themselves, and had taken what they'd seen on the news at face value. Luckily, I didn't listen to them. This trip was a stepping stone in my life; I was venturing to Africa for the first time, and no-one was going to tell me what to expect or how to feel.
As a female traveler who loves denim skirts and off-the-shoulder tops, I am here to tell other female travelers what they may expect when travelling to North Africa.
What Women Should Know Before Visiting North Africa
Recognise the differences between places
In Marrakech, Morocco, I found the tension between tourists and locals to be far stronger than in the Egyptian cities of Luxor and Cairo. What I mean is that I found the people of Marrakech to be more forward and aggressive when tourists decline to look in their shops, or aren't willing to pay the first price quoted when shopping in the souks. However, Marrakech shouldn't be feared; the city gets a lot of tourists, and in fact more people flock to Marrakech then they do Egypt.
It's not all conservative clothing
Despite what women are told regarding how they should dress when travelling to North Africa, the situation may be far from what you are imagining. Sure, many locals dress traditionally in hijabs, but some do not, showing of their figures and long brown hair. Many people will tell you to cover your knees and shoulders. I disregarded this advice and wore denim skirts when walking around cities and tourist sites, although not to religious sites. Generally, I dressed as I would have in my own country, Australia.
If you are a solo female traveler, I would suggest not showing off your thighs, as this draws a lot of attention. I did spend some time alone in Marrakech wearing a short skirt, and the attention I received made me extremely uncomfortable. It even caused me to end my morning shopping early. However, in Cairo, women wearing short skirts received far less attention.
Dress the way you feel comfortable for the situation you are in, whether that be a short skirt, jeans or a maxi dress.
Be open to receiving help, but trust your instincts
Especially in Marrakech, the locals are more than willing to help tourists find their way around. The city is filled with tiny alleyways and clay-coloured buildings that lead to all sorts of hidden gems and palaces. It is common for tourists to get lost and left scratching their heads, wondering which of the 17 paths to follow.
Many locals will jump to your aid as soon as they see you struggling. More often than not, they will even take you to where you need to go. I was more than willing to listen and receive help, but as soon as you are assisted, make it clear that they will not be receiving any money from you. Most of the time they accept this and are willing to help you regardless, but occasionally they will ask for money once you've arrived at your destination. Marrakech is a very busy place and there will always be eyes on you, but if you feel unsafe while someone is giving you directions, be blunt.
Don't be afraid to go
Before our trip to Egypt, my mother was hesitant and wanted to go somewhere else. But I told her that Egypt was a country we needed to experience and understand for ourselves, and that is what we did. I didn't let fear enter my head. Experiencing a new place is very personal, and no one should be unduly influenced by what they hear.
In reality, one is more likely to be killed by their own furniture than in a terrorist attack! Do not be afraid to go to certain countries because of what you may have been told, what you have seen on television or read on the internet. You can never truly understand a place until you experience it for yourself.
Photo for What Women Should Know Before Visiting North Africa by Pixabay.