Djemaa El Fna: A Site To See in Marrakech, Morocco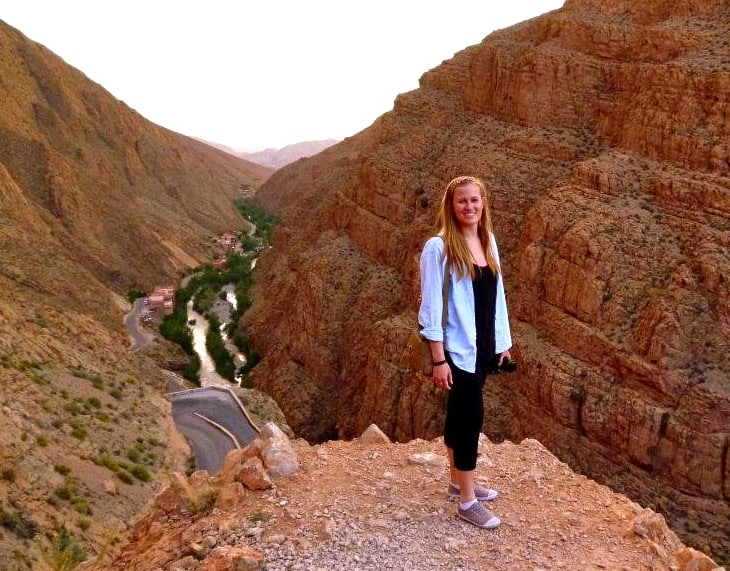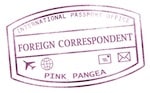 "Comme ca, like this." The old Moroccan rug salesman placed his thumb on the rim of the small painted tea glass, and his pointer finger on the bottom – the proper form for sipping mint tea. A friend and I sat in the upstairs loft of the family store in Marrakech, enjoying the tea and hospitality of the store's owner as we discussed Moroccan tourism in broken French and English, as rug after intricate rug was laid out in front of us.
"The people of Marrakech are good people," the man told us in French, "But foreigners have incorrect ideas because they have never been here. Comparaison n'est pas raison, a French proverb, comparison is not due."
The fact was, I was guilty of harboring these incorrect ideas and undue comparisons before my five-day stint in Morocco, starting in Marrakech. The large bustling city in the mid-southwest of Morocco is famous for its center square, the Djemaa el Fna, as well as its traditional covered markets, known as the souks. The largest of its kind in Morocco, the souks in Marrakech were used as the set for the most recent Sex and the City film, but beyond a few scenes in a bad movie, the city and even the country is uncharted territory for the average American traveler.
Djemaa el Fna: A Site to See in Marrakech, Morocco.
Morocco is unlike any place I have ever been. The streets are narrow and shabby, yet full of life. Locals and tourists share the dusty roads with cars, mopeds, donkeys, and horse pulled carriages in a constant surge of chaos, which was all so distant from the clean cobble-stoned European streets that I am more accustomed to after a semester in Paris.
Overwhelming though it is to walk the hectic streets (in a state of vigilant alertness for fear of being trampled in the confusion) it's the most honest city I've ever been to, and easily the most authentic travel experience I've had. There was no hiding behind tourist traps or forced hospitality, we walked the streets with the locals, were accosted by the same salesmen and restaurant owners, and were nearly run over by the same taxis as the people of Marrakech as the went about their daily routines.
As for the good people of Marrakech, they really are good people. There are just certain aspects of their culture that take some getting used to. An example of the somewhat abrasive nature of the Moroccan salesman presented itself to us as we attempted to find dinner in the restaurant-like markets that pop up in the center square every night.
As we walked into the general vicinity of the vendors to scope things out, we were very suddenly and fervently approached by three waiters, all from different food stands, all waving different menus in our faces, grabbing our arms and pulling us in opposite directions. Each time, we would wave them off, try to regroup and see what the prices were like and what food options were available, only to be chased by the waiters we had just dismissed, who then proceeded to fight with each other, grab each others' menus and throw them under tables or into the crowd. It was amusing to a point, but became truly exhausting and aggravating when each time we went to sit down at one table or another, we were harassed by the neighboring vendor.
It was just different being followed and pestered by waiters who didn't apologize, smile and back away when we said, "no, thank you." Very un-American. But for Morocco, it was normal. We finally sat at the table of a vendor whose waiters were less aggressive than the others, and ate our dinner next to an old Moroccan woman who tried to sell us tissues and a young Moroccan couple with their child.
So maybe the French proverb had it right, comparison without due reason.
So maybe the French proverb had it right, comparison without due reason. Preconceived expectations of how two young American women would be treated walking around the streets of an African city, whose neighboring countries had recently overthrown dictators and seen some of the most fervent and sustained rebellions and protests of my lifetime. Maybe, in the end, my small nagging worries about having light hair and light eyes, an appearance that screamed western world, amounted to no more than a few calls of "Good price for you, Lady Gaga! Ke$ha!" Maybe all blondes look alike.
As for Marrakech, it is a wild place that seems to have invented the phrase, "city that never sleeps." The constant motion of daily life provides travelers a stimulating break from the average travel destination. Morning to evening, the city is abuzz with life and movement. There is no searching or waiting, scheduling or reserving necessary, life is as it is, and everyone is welcome to join in the commotion.
Photo by Jessica_Hopper.