5 Things To Do in Israel–When You're Not Partying in Tel Aviv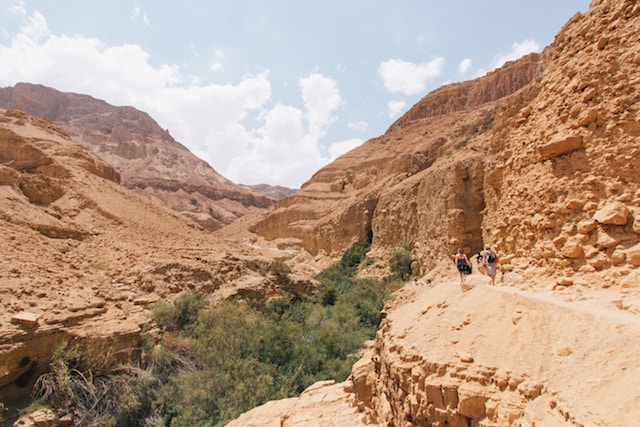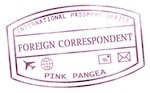 In recent years, Tel Aviv has built itself a reputation as something of a party animal. While it is true that the city seems like it's stuck in a perpetual holiday, that the streets are constantly full of tanned, bathing suit clad beach goers, the cafes are also bustling, and no one seems to own a suit, it isn't fair to peg our humble city under such a superficial title and leave it at that.
If your idea of culture runs deeper than the monotonous discourse of nightlife, or even if it doesn't, but you, like me, are not walking around with wads of cash to blow on overpriced drinks and entrance fees, I assure you that there is plenty to do that is both stimulating and wallet friendly. Thus, I present you my top five things to do in Israel when I'm not partying in Tel Aviv:
5 Things To Do in Israel–When You're Not Partying in Tel Aviv
1. Eat
In this regard I tend not to limit myself to any one food genre, but if you are looking for a true Israeli experience, there really is only one way to go: Hummus. I'm not talking the hummus you buy at your local supermarket with a Hebrew-like brand name (Yes, Sabra eaters. I'm referring to you), but the authentic, homemade, thick and creamy bowls of hummus topped with tehina, olive oil, paprika, parsley and garlic sauce. Pair this with a basket of hot, fluffy pitas, some pickled vegetables, and you've got yourself a local delicacy.
And I do not use the word lightly – Hummus in Israel is a culture synonymous to wine and cigars; just as a self-respecting sommelier wouldn't be caught dead buying boxed wine, true hummus connoisseurs would never forgo their favourite hummus guy for the lowly store bought version. To "go for hummus" has become the trademark of the start of any auspicious day – followed by, naturally, the beach.
2. Wander
Unequivocally my most cherished activity, wandering the streets of Tel Aviv is, if you do it right, the most rewarding of cultural activities. Interconnected neighbourhoods lead you through boulevards lined with trees, to tiny, brick-lain side streets with hidden cafes and local galleries that are always open to the public. Tel Aviv's architecture in itself is one of the city's most historical trademarks; European and Oriental architectural characteristics abound from the traditional Bauhaus to more modern, Art Deco styles.
Walking through Neve Tzedek, the city's answer to a romantic, European-style getaway, beautifully tiled sandstone buildings surround the streets, decorated with blossoming trees and multicolored flower arrangements. If your neck gets sore from looking up, it's just as rewarding to relax on a park bench and watch the myriad of styles, genres and fashion statements parade on by.
3. The Dead Sea
For those of you who have been in Israel, and have visited the Dead Sea hotel area, I have news for you. You haven't really been to the Dead Sea. You may think you have, you may have a photo of yourself floating on your back making the peace sign, and you very well have covered yourself in the black mineral mud they sell at the gift shops, but no. I'm talking about the off-the-beaten-path, park-your-car-on-the-side-of-some road-and-rock-climb-down, never-go-to-the-same-place-twice-because-the-natural process-of-the-Dead-Sea-is-that-it-is-constantly-shifting type deal. You get the point.
This geographic masterpiece is the most mesmerizing, heart-stopping sight I have laid eyes on, and precisely because of its natural precariousness, it is that much more thrilling. Giant salt domes create looming cliffs; immeasurable time has drawn multicolored layers of minerals on the rock formations surrounding the water. If you stray far enough way – a prerequisite for enjoying the full power of this sublime arena – you can strip naked, scoop up some mineral mud from beneath your feet, and let the healing process begin.
4. Desert Parties
I know, I know, I said that this was a no-party list. I'm cheating a little. Because desert parties are not just any parties – and they certainly do not resemble the classic Tel Aviv parties of see and be seen. Desert parties are more like a catharsis.
Picture this: endless barren land, silent in its deadliness. Superimpose a couple thousand people, a wayward dance floor, a booming sound system of groove or dubstep or trance music (each has a different "feel"; you sort of have to live and learn), and go wild. No lack of space, no claustrophobia, no last call. You can wander into the desert, watch the sunset and then head back into the dance floor. Bring along a couple of sleeping bags, a tent if it's not yet summer (deserts are COLD at night), and some snacks. Go.
5. Markets
One of the many things I love about Israel is that the fruit and vegetables are fresh and juicy and have lots and lots of taste. If you want the freshest, juiciest and tastiest, go to the market. You know what, make a day of it. Markets in Tel Aviv are ubiquitous, with each specializing in something a little different – there are artisan markets in Nachalat Binyamin, vintage markets in Yaffo and Dizengoff, organic farmers markets at the Tel Aviv Port, and the Carmel Market.
The Carmel Market is special because it is the busiest, smelliest, loudest, and most authentic Israeli market you can find. It's also the nucleus of almost every Tel Aviv household's Friday morning, pre-Shabbat dinner frenzy, so if you can help it, try to avoid going between the hours of 9 and 2. On any other day it's the epicenter of fresh fruit, vegetables, bread, cheese, halva, meat, fish, clothes, hats, sunglasses, jewelry, hummus, haggling, hawking, shocking – shall I go on? Be patient and friendly, it's a trip.