How to See Barcelona's Best Art Without Breaking Your Bank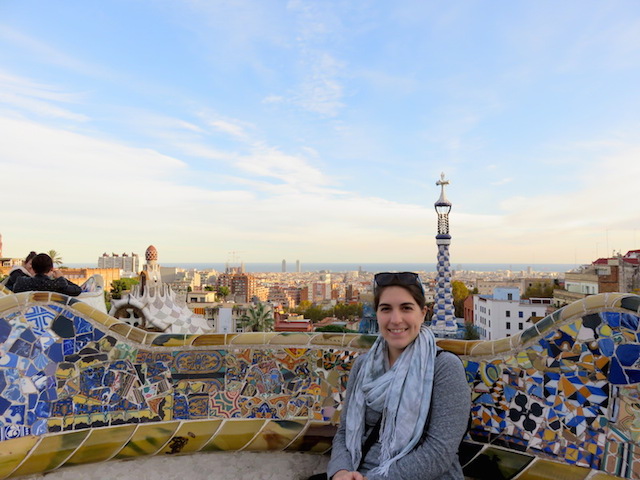 Free travel activities do wonders for cutting down costs and filling time with marvelous experiences. When traveling to Barcelona, know that you can see a lot of sights for a little cash. You just need to find those opportunities. Some places are worth spending the money to explore further, but you don't necessarily need to pay to see something amazing.
Expense becomes particularly relevant when choosing which Antoni Gaudí interiors to visit. Barcelona boasts so many of his architecture that you could actually spend hundreds viewing them all. This Barcelona guide aims to give you insights into some of the most popular locations so that you can get the most bang for your buck.
How to See Barcelona's Best Art Without Breaking Your Bank
1. The Sagrada Família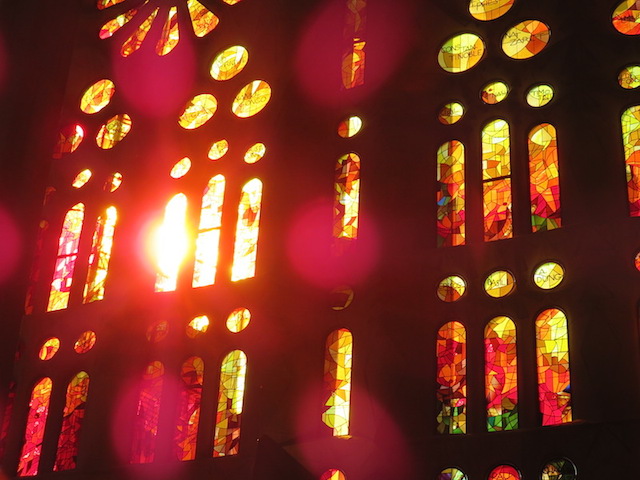 Of all the places I could recommend within Barcelona, this cathedral is my top choice. Still under construction, Sagrada Família was originally designed by Gaudí, who died before the structure was complete. The hitch? Gaudí's detailed notes on how to complete the cathedral were lost in a fire. The result? Multiple architects have tried to achieve the original vision, with an expected completion date of 2026, 100 years since Gaudí's death.
Visiting the Sagrada Família is watching art be constructed right before your eyes. The facade is completely unique from any other cathedral. Of all the Gaudí sites that you can pay to see in my Barcelona guide, this cathedral is worth paying the price to see the interior. Pick a good, sunny day so you can see the stained glass in all its glory and get some amazing photos in the process.
2. Joan Miró's Welcoming Art
While Gaudí created works for the residents of Barcelona, Joan Miró's art welcomes the flocking visitors. Miró donated a trifecta of artistic genius to the city after being commissioned to do a mural at the airport. The three pieces welcome visitors by air, land, and sea. At the airport, take in the giant mural (fifty meters long and ten meters high) at Terminal 2B. During your stroll on La Rambla, you'll eventually find Miró's Pla de l'Os below your feet; this mosaic welcomes those coming to Barcelona on the water. (La Rambla used to be a stream bed that was filled with sewage.
Keep walking along it, and you'll eventually hit the ocean.) Finally, the Woman and Bird statue welcomes visitors by land near the main train station. Note that the Catalan word for bird also doubles as a term for penis. Unsurprisingly, the statue is quite phallic.
3. La Pedrera
The undulating facade of this building is reminiscent of ocean waves. Gaudí is once again responsible for this masterpiece. If you feel like paying the price to go inside, you'll get to see the rooftop as well as an extensive and well-put-together exhibit on Gaudí's architecture. La Pedrera is one of the most iconic buildings in Barcelona and therefore is a must see. Lucky for all of us, we don't need to pay to see the exterior.
4. Castellers Monument
This sculpture by Antoni Llena pays homage to the castellers, also known as human tower-makers. In this traditional sport, a team of individuals make a human tower. In these ephemeral, living structures, the strong men are represented at the base, lighter but still supportive individuals such as women in the middle, and nimble children at the very top. Visit this stainless steel structure in Plaça de Sant Miquel to marvel at what humans achieve with their bodies.
5. Park Güell
Yet another creation by Gaudí, this park is packed with tourists. The good news is that you don't need to pay to see all of the park. If you aren't one for crowds, take a stroll around the free areas. Climb to higher elevations to check out the iconic outlook from afar. You'll see the mosaic benches swarmed with tourists but you'll also get an awesome view of the city without jostling for a spot.
If you do decide to pony up the cash to see this park, patience is a virtue. Navigate through the crowds to explore the famous dragon statue, columns, and mosaics. The timed entry doesn't really help with the crowd control. Gaudí intended for the park to be free for all so if you choose to stick it to the man and not pay, know that you stand in solidarity with the architect.
6. Buoys in the Port
Once you reach the end of La Rambla, continue across the street to the water's edge. Take a stroll along the docks and you'll notice some different buoys floating. With legs spread and head tilted up to the skies, the figure balances with feet firmly planted on a half-sphere. These entirely white works of art—save the colored stars held in the figures' hands—are by Robert Llimós and are known as Stargazers. These whimsical sculptures change the seascape in a gallery for those exploring and enjoying the water.
How to See Barcelona's Best Art Without Breaking Your Bank
7. Casa Batlló
Yet another place where you can pay a pretty penny to see Gaudí's work but have the option of taking in the exterior for free. This building is known locally as the House of Bones, given the skeletal motif that Gaudí covered the facade with during the building's refurbishment. The extraordinary balconies and mosaics on the front of Casa Batlló provide an intriguing subject for travel photography. If you decide to purchase a ticket to check out the interior, you'll see the loft, staircase, main entrance, roof terrace, and Noble floor.
Bonus: It's near La Pedrera so you can take in the two masterpieces back to back.
How to See Barcelona's Best Art Without Breaking Your Bank
Related Reading
A First Timer's Guide to Barcelona
Have you traveled to Barcelona, Spain? How was your trip? Email us at [email protected] for information about sharing your experience and advice with the Pink Pangea community. We can't wait to hear from you.
How to See Barcelona's Best Art Without Breaking Your Bank photo credits: Monique Wilkins.