Playing by Ear on a Day Trip to Nikko, Japan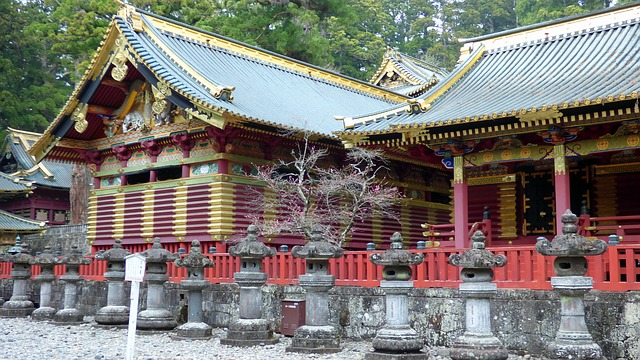 A person could spend a year exploring Tokyo. But during a five-day trip there in November, I knew that I'd want to tap into my Oregon spirit and get at least a day out in nature. My husband and I decided to go on a day trip to Nikko, which is just under two hours from Tokyo. We could take the Shinkansen bullet train to Utsunomiya and transfer to the more local Nikko line.
With just one day in Nikko, efficiency would be key so I'd do without my usual flexibility and relaxed pace. Fastest route – check! Train tickets bought in advance – check! Nikko sights researched and documented – check check! We would arrive at 10:30am and leave on the 7:00pm train for a solid 8.5 hours to enjoy the temples, travel to Lake Chuzenji and Kegon Falls, explore the Imperial Villa and Kanmangafuchi Abyss complemented by a 3k hike and two sure-to-be-delicious meals.
I was confident in my well-prepared plan as we boarded our first bullet train, underestimating the compromises that we'd have to make because it was a Sunday on a holiday weekend.
As soon as we arrived at Nikko station the first challenge presented itself. Don forgot his jacket and wallet on the Shinkansen train. The good news was it was found; the bad news – it was in Sendai, the last stop on the train route.  Plus, a sign in the train station showed massive traffic delays – a normally 50-minute bus ride to Lake Chuzenji would be over two hours! Even though Don decided to immediately go to retrieve his wallet, his decision wasn't going to change my plan. However, the travel congestion and delays would be disruptive.
The first decision I had to make was whether to make the trip to the lake.
The first decision I had to make was whether to make the trip to the lake. It was going to be so unpredictable with the traffic that if I wanted to explore that area and have time to check out the temples, I would have to catch the bus immediately. Lake Chuzenji represented the nature that I was craving, but I reluctantly decided to take a pass, given the unpredictability of traffic.
Don decided to play tourist for a few hours before heading the 2.5 hours to Sendai to retrieve his jacket and wallet, which meant I had a travel partner for my exploring. To get to the temples from the train station is a slightly uphill 20-minute walk. It's a popular place, so it feels a little touristy and crowded. There was a long line of cars and buses inching their way up the street, which only validated my decision to skip the lake. Even with a good book, I would be itching to get off a bus crawling along at 10 mph.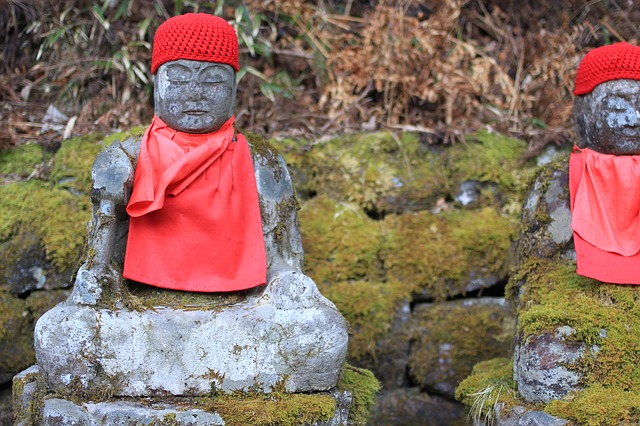 Documenting my food journeys is a key part of my travel journals and I was very excited to check out a lunch place called Hippari Dako that I had read about. It was cozy with delicious food. The vegetable udon noodles were one of our favorite meals in Japan, and under $10! I'm glad we loaded up on carbs because we'd use that stored energy while exploring the temples and their grounds.
The first landmark we encountered was the Shinkyo Bridge that spans the Daiya River and dates to 1636. It is considered one of the three finest bridges in Japan, and was used by the Imperial Court until 1973, when it opened to the public. The photos of this bridge across the natural backdrop of the river and hills are so beautiful that I worried it might not meet my expectations. But despite the crowds, the gorgeous vermillion color of the bridge against the stunning scenery was breathtaking.
In the interests of time, we decided to first check out the Toshogu Shrine, which honors Tokugawa Ieyasu, the founder of the Tokugawa Shogunate that ruled Japan for over 250 years, until 1868. The walk up to it was amazing, and the 400-year-old cedars standing throughout the grounds are spectacular. It was very crowded but we saw another example of the orderly chaos that defined our time in Tokyo. People respect others' space and position in line, which creates a polite and efficient way to move within a mass of people all exploring the same thing. We did get the audio guide, which is moderately helpful if you can follow the map that comes with it.
Even though Don and I didn't understand, we could certainly sense the beauty and spirituality of his words.
One of my two highlights was the original artwork for the three "hear no evil, see no evil, speak no evil" monkeys. I especially enjoyed seeing parents taking family pictures in front of it while their kids did some variation of covering their ears, eyes or mouth with their hands. The other highlight was the quad and glute burning workout up the steep stone steps to the final resting place of Tokugawa Ieyasu. The mausoleum is surrounded by massive cedar trees, and the reverence of the many worshippers gave it an overwhelming sense of beauty and peace.
There is one special area of the Toshogu shrine that you are required to remove your shoes to enter, and to refrain from taking photos. It is also the one place that had a guide. He spoke only Japanese, but as he spoke you would see everyone look in one direction or another. Even though Don and I didn't understand, we could certainly sense the beauty and spirituality of his words.
As we entered the shrine's prayer room and were instructed to kneel, my tight runners' hips and arthritic knees absolutely rejected my attempt to kneel like the others, although I maneuvered my way into a sitting position. I noticed a few friendly stares with my equally ungraceful attempt at getting off the floor and I just laughed, shrugged my shoulders and owned it. (And recommitted to dusting off my Yoga for Athletes DVD when I got home!)
After a quick trip to the Toshogu Museum, my husband began his adventure to Sendai while I continued my exploration. It was time to make some decisions since I knew I had only a couple of hours of daylight left. Should I check out some of the other beautiful temples before heading to the Imperial Villa and iconic Kanmangafuchi Abyss? I decided to bypass more temples and head to the other sites, which were an 800-1000 meter walk away.
Playing by Ear on a Day Trip to Nikko, Japan
It was a meandering path to the Kanmangafuchi Abyss, and I enjoyed running into people also attempting to find their way through the residential neighborhood. The route was well-marked and I made it to the trail along the beautiful rushing river to see the Kanmangafuchi Abyss, a section of the trail with Buddhist Jizo statues, who are the protectors of children. They are draped in red hats and scarves that are put there by mothers and pregnant women to bless the wellbeing of their children.
It is eerie and beautiful. I reached the Imperial Villa 30 minutes before closing and left feeling that a return trip with the audioguide would give me interesting perspectives about the villa's architecture and royal family's lifestyle.
For many, a day trip to Nikko to explore the sacred bridge and temples would be fine. My suggestions for a smooth trip is to buy your train tickets in advance, get an early start and have an idea of what is most important for you to experience in Nikko. And if you can go on a weekday, that's ideal to avoid the crowds.
However, if you want to really explore the natural beauty around Nikko, a weekend would be ideal. There are hidden surprises such as hikes, crepe stands, side streets, onsen, a bottle of beer at a bar or tea at a café so it would be special to give yourself the opportunity to slow down and experience more in a less rushed way.
Have you taken a day trip to Nikko, Japan? How was your trip? Email us at [email protected] for information about sharing your experience and advice with the Pink Pangea community. We can't wait to hear from you.
Photo credits for Playing by Ear on a Day Trip to Nikko, Japan by Diane P.