India Travel: In Conversation with Erica Taylor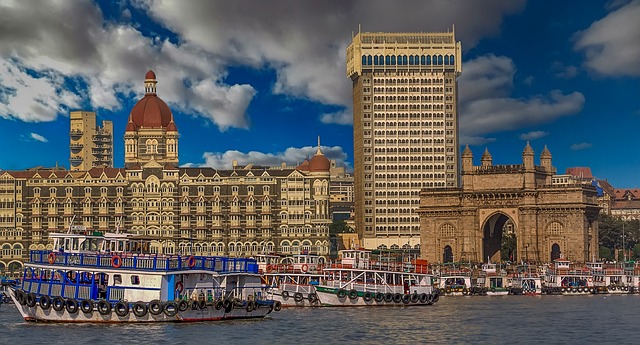 Interested in traveling in India? Here, Erica Taylor shares the highlights and challenges, as well as her tips for an amazing experience abroad.
Tell us about yourself! What do you do when you're not traveling the world? Where are you from? Where do you currently live?
I grew up in Kansas City and went to small all girls Catholic school. For college, I ended up at SMU in Dallas, which was close to my mother's side of the family–all the while wanting to live in New York City. In 2005, I got my chance thanks to an internship with Betsey Johnson in New York. So I packed by bags and moved to NYC. Interning, freelancing, and project work barely kept my head above water and I realized I didn't want to do fashion design.
I was destined for the public relations world. I was offered a job on a night out with friends and thus started my career. Over the years, I worked at a few PR agencies but in 2009, I decided to go out on my own. I had an office in midtown and a nice flat in the West Village. I was living the dream, but I was getting restless. I traveled through France and Italy for a bit with my mom but I wanted more.
My mom had traveled to India in the 70s and always wanted to go back. I have to admit I was a bit scared but in 2011, we made the journey to India and for me, it was love at first smell. As soon as the doors on the plane opened, I knew I was home.
What made you decide to travel to India? How long did spend there? Tell us about how you spent your time in your new destination — whether you worked, studied, traveled, or did something else.
My mother and I traveled around India for a month, and each place we went, I loved it more and more. We ended our trip in Mumbai and I almost didn't get on the plane. But I am responsible so I had to go deal with things in NYC.
I got back and started making plans. Two months later, I was on my way back to Mumbai. Almost four years later, I am still here, and I just got my 10 year visa with no plans to leave.
What were some of the biggest challenges you experienced while living abroad? What were some of the greatest highlights?
India has its own set of challenges. Things don't happen on time, it's crowded, and staring is Indians' number one past time. But the pros definitely outweigh the cons. India is beautiful and active. There is always something happening. I love the smells of incense and delicious foods. It's a full sensory overload all the time… and I love it!
What do you wish you knew before you moved?
I wish I would have learned a little more of the language–at least the basics. I've had my share of complete meltdowns in the backs of rickshaws when I had no idea where I was or where I was going.
Any favorite restaurants/events/sites that you'd like to recommend? Tell us what made them great!
My absolute favorite restaurant would be The Table in Colaba in downtown Mumbai. The chef is from San Francisco and has become a good friend over the years. The food is melt-in-your-mouth phenomenal.
I don't even order anymore; I just tell them to bring me whatever! The owners who are usually there are delightful as well. It's a good thing I don't live closer to the restaurant or I would be broke!
Are there any tips you'd give someone else considering a similar move?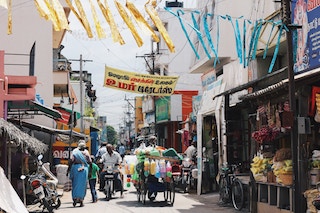 Research some of the expat groups on Facebook and learn what part of town you should stay in. Make sure you have a good and trustworthy maid and cook. They will be your lifeline at first.
Is there anything that women specifically should know before they move to your destination?
Realize you are in a different culture; You are not going to change them–they will change you! Go with the flow and don't force things. Be aware and dress modestly until you learn what's appropriate and when.
Travel India: In Conversation with Erica Taylor Related Reading
Tips for Women Travelers in India
Have you traveled to India? How was your trip? Comment below and let us know if there's any tips you'd like to share with the Pink Pangea community!
Travel India: In Conversation with Erica Taylor photo credits: Pixabay.com