The Tube, Bus, and CityMapper: The Best of London Public Transportation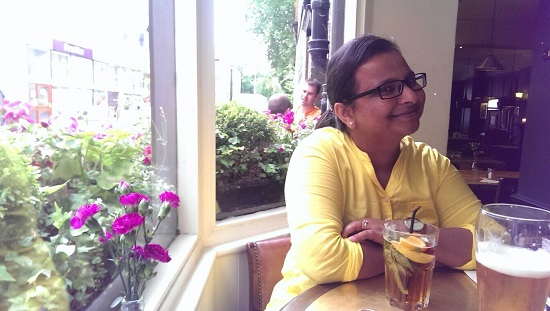 'You are lucky to be going to UK in the summer. Make the most of sunny London!' After the 50th person said this to me in my home city of Mumbai in May, I was wondering why summer in London was such a big deal. Coming from sultry, sweaty, super-hot Mumbai where I see the sun in abundance and hate it in even more abundance, why would I be excited about sunny weather?
Flash forward – I have been here for summer in London for two months now and I love the sunny weather. Not for the sun but for the perks that come along with it – yellows and oranges that I can wear, Pimm's and lemonade, and the gorgeous view of London's skyline.
So to enjoy the sun-kissed beauty of the summer in London while it lasts, I started touring around on my own. My husband gave me a Tube 101 to teach me about local public transportation, testing my ability to get from one place to another. It took me about two weeks to get basically familiar with Tube routes. Now the Tube is my travel weapon -and 99% of London's!- for quick and stress-free travelling.
The Tube, Bus, and CityMapper: The Best of London Public Transportation.
Back home in Mumbai, I hate traveling by train – it's convenient but packed and you feel like a soldier battling for space. Here in my summer in London, the Tube system is divine intervention! For starters, what may take a person hours by car or bus could take a fourth of the time by Tube. You will get the sardines-in-a-tin feeling during the peak hours, but at other times, it's a joy ride!
I have found transport staff to be approachable and helpful here. At one time, I and my husband got off the bus two stops before our destination. The bus driver knew where we were headed because we had told him and he actually asked us to hop back into the bus, which saved us lots of walking. So if you are stuck, just ask the ground staff at the stations or the bus driver for assistance.
The Tube is not your friend if you are partying late into the night. Most routes shut by 12:00-12:30 AM. Although I haven't traveled by above-ground trains, they also stop service by midnight. At such times, instead of hurrying into the pumpkin carriage and losing out like Cinderella, you can resort to a taxi or take the bus. Especially on weekends, there will be lots of company in the buses so they don't feel unsafe.
My biggest find since coming here has been the Citymapper app. All you need to do is mark the destination, and Citymapper tells you the various transport modes that go there, the timing of the earliest bus or Tube, and the map route – in short, it is London's transport routes handed to you on a silver platter. You can also save some of your regular routes to get quicker access.
To sum up, here is a list of things that I think every women should know for travel during summer in London:
1. Pick up the Tube Map from one of the counters at any of the Tube stations.
2. If you have an iPhone or an Android-based device, download the Citymapper app. If you are new to the city, it will be the most precious asset after your passport.
3. Keep a bottle of water with you at all times, especially while on the Tube. The older Tubes have very little ventilation and can get extremely claustrophobic. Also carry a hand fan if possible.
4. It's not a tropical wonder here, but sunscreen better be a part of your travel kit for your sunny summer in London.