New Year's Eve London: Fireworks on the Bridge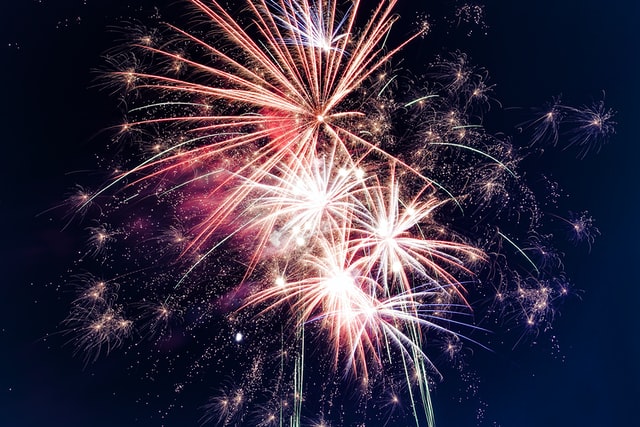 New Year's Eve in London is celebrated along the Victoria Embankment area of the River Thames where the London Eye and Big Ben are situated. I was lucky enough to witness the London fireworks while I was pursuing my Masters of Law from Cardiff University, Wales.
New Year's Eve London: Fireworks on the Bridge
Getting There
On the 30th December 2013, my friends and I booked our Megabus tickets to London, and the next day, we boarded the bus to the city of dreams, fashion, glamour, romance and where hearts of young and old beat alike. It took us approximately 2 hours and 15 minutes to reach the Victoria Coach Station, and from there, we walked to the Victoria tube station.
Accommodations
Our next mission was to find a hotel. We boarded a tube to Edgware tube station and arrived in Sussex Gardens, where we had book a hotel called, Four Stars. The owner, a Pakistani man, was kind enough to give us a discount for our stay.
After eating at Fatoush, an amazing Lebanese restaurant in the area and walking around Londinium, we headed to the Victoria embankment so that we could settle in for the firework show. Luckily, we reached the bridge only 15 minutes before it closed.
Ticketing
Though in 2013, I did not need to purchase tickets, that changed in 2014 and only those with tickets were allowed in the viewing area.
The Experience
It was a cold and breezy evening, though it became warmer as it became more crowded. I could see people from across the globe, and I knew that it London really was a melting pot of cultures. The atmosphere was very festive, with people dancing and singing, as the DJ played popular party songs. Seeing happy people made me happy, and I had a smile pasted on my face.