10 London Experiences You Won't Want to Miss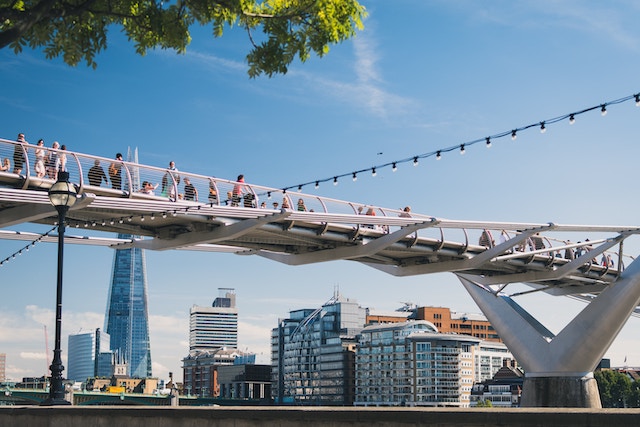 Big Ben, Tower Bridge, and Covent Garden are some of the headline attractions among London sights, but myriad treasures lie beyond them. During my second week as an intern in London, I felt the familiar travel jitters kick in and decided to explore the city I would call home for the next six months. Samuel Johnson once said, "When a man is tired of London, he is tired of life," and I certainly felt this to be true as I hopped on the Tube to spend every weekend at a different place in the vast metropolis. Now I return as often as possible to the place I completely fell in love with.
Here are 10 of my favorite London experiences you won't want to miss:
10 London Experiences You Won't Want to Miss
1. All the world's a stage
The world of London theatre is like a big bubble of excitement that drags you in, whether you like it or not. As a huge theatre afficionado, I'm always curious about everything that goes on behind the red stage curtains. One of my personal favorites is a guided tour I attended a few times at Shakespeare's Globe Theatre. There's always something new to discover!
2. London's beauty at night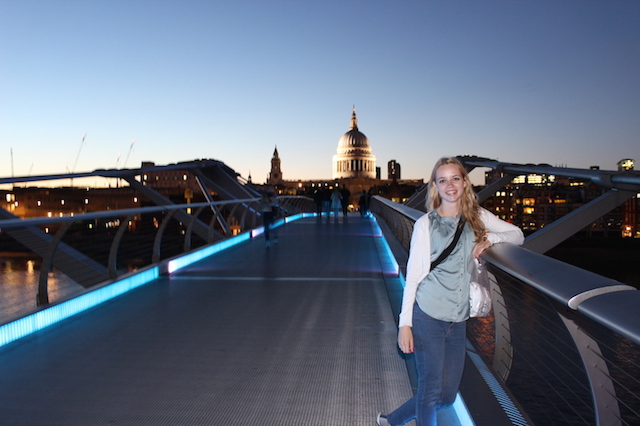 The Southbank features many attractions like the London Eye, the National Theatre, and Tate Modern. But the views at night are especially stunning. The pictures you take during a walk from London Eye to Tower Bridge during nighttime are the ones you can really brag about to your friends and family at home.
3. Flamingos on the roof
Flamingos on a London rooftop? Right on top of 99 Kensington High Street, you can find three different types of gardens: a Tudor-style garden, a Moorish-style garden, and an English-style garden. In this latter garden you can most definitely find flamingos. Four actually, called Bill, Ben, Splosh and Pecks. The gardens are open to the public, unless pre-booked by a private party.
4. Afternoon tea in style
10 London Experiences You Won't Want to Miss
Nothing beats the English classic that is afternoon tea, and what's better than having your afternoon tea in the Duke and Duchess' back garden? The Orangery at Kensington Palace was built especially for Queen Anne in the 1800s as a location for her to entertain the upper class, but nowadays we 'normal' folks can enjoy a delicious afternoon tea in here. I treated my cousin to a delicious tea for her birthday at the Orangery once, and we both felt like princesses!
5. Ghosts of the past
Highgate Cemetery is one of the most beautiful cemeteries I have ever seen. I joined a guided tour of the west cemetery, and although it was a little bit creepy, I was constantly in awe while walking through the jungle of gravestones. And a literal jungle it is because all of the gothic statues, tombs and mausoleums overgrown with branches, leaves and bushes.
10 London Experiences You Won't Want to Miss.
6. Shopping and stadiums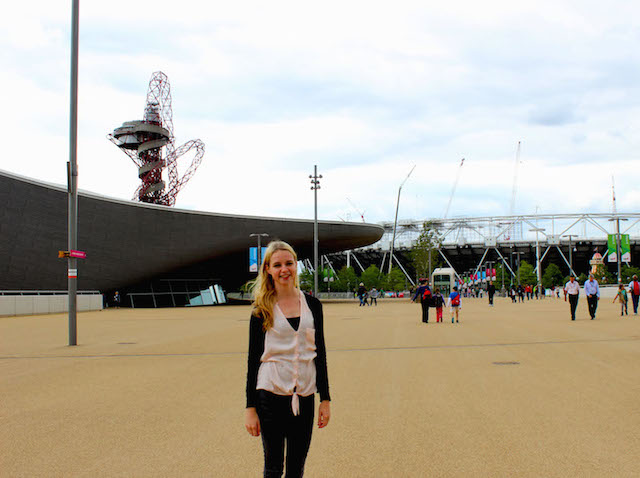 In 2012, the spotlights were on London sights, and, more specifically, on the Queen Elizabeth Olympic Park in Stratford. Three years have passed since the Olympic events, but it's still a lovely place to visit. A large shopping centre at the entrance is now home to shops, a sumptuous food court, a cinema, and bowling alleys.
The park itself is also a great place to visit on a sunny day, as you can lie on the grass taking in the views of the enormous stadiums that surround you. Or, take the lift all the way up to the observation deck of the ArcelorMittal Orbit and admire East London from above.
7. Vintage markets, curry and graffiti
I originally visited Brick Lane because I wanted to see firsthand if all the stories about the vintage markets, food halls and music events were true. I can assure you: all the rumors are true, and Brick Lane is a great place to visit (especially on a Sunday when all the markets are in full operation). In fact, I didn't expect, however, to find so much incredible street art during my stroll through the streets. The places where you can find amazing works of graffiti stretch from Brick Lane to Shoreditch in the east.
10 London Experiences You Won't Want to Miss
8. Cinema extravaganza
Several organizations in London organize outdoor cinema events during the summer months. My friend and I decided to book tickets to the Greenwich Park viewing of 'Gravity'. The experience itself was even more spectacular than I had imagined. From our position high up on the hill in Greenwich Park, we saw the sun set over London and the city lighting up at night. Honestly and absolutely incredible.
9. Market of yesteryear
Leadenhall Market is a covered market that dates back to the 14th century. It's hidden between some of the most modern buildings of London and is home to several shops and restaurants. The arcades of the market are beautifully decorated, and it's a place I really like to go for lunch.
10. World of magic
I've never been a true 'Potterhead' myself to be honest, but to be able to visit the studios where the 'magic was brought to life' was an offer I just couldn't refuse. And I am so glad I decided to go, because there was so much of what was used in the movies: costumes, props, wigs, special effects, you name it! It's even possible to sit in the original flying Ford Anglia, buy butterbeer, and walk through Diagon Alley, where the students of Hogwarts bought their broomsticks and owls.
10 London Experiences You Won't Want to Miss photo credits: Maaike V and Unsplash.
Have you traveled to the London? How was your trip? Email us at [email protected] for information about sharing your experience and advice with the Pink Pangea community. We can't wait to hear from you.