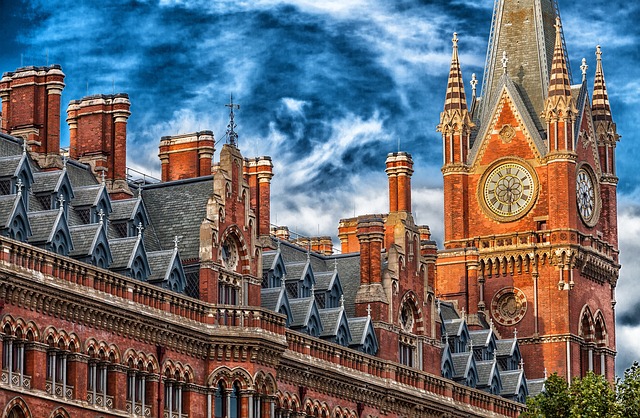 London, the capital of the UK, is one fashionable and exciting city. I have been to London four times and have found that the city has something packed in its stylish streets for every woman: shopping, sightseeing, culture, arts, eateries or entertainment.
London: A Woman's Town
Shopping
The city is home to Europe busiest shopping street: Oxford Street. This is a must-visit place if you're a sassy shopper. There are many high street shops like Next and Topshop, or you can wander around the luxury department stores of Harrods or Selfridges.
Vintage shoppers should head to Carnaby Street, where you will find boutiques full of unique clothes and accessories. It also has a three-story courtyard called Kingly Court, which is full of shops, cafes and restaurants. Here you can set down your shopping bags and grab a nice bite to eat.
Sightseeing
The London Eye should be at the top of your travel itinerary. From here, you will see a spectacular view of London's skyline. If you've already been on the London Eye, head to The Shard, which is the city's tallest building. It has an impressive observation deck where you can use state-of-the-art digital telescopes on the 68th to 72nd floors for amazing views of St Paul's Cathedral and the London Bridge.
Other top sightseeing attractions are Big Ben, Westminster Abbey and the Houses of Parliament, which are all ideally located within the Westminster area of town.
If you want to escape from all the buzz but still see some sights, head to Kensington Gardens. It's one of eight Royal Parks in London with mighty and trees and open space. You will forget you're even in a city. I enjoy the peace and quiet whilst walking on a carpet of leaves shed from the trees above. Kensington Gardens is also where the Diana, Princess of Wales Memorial Playground is located. You can also visit Kensington Palace, the Albert Memorial and the Royal Albert Hall.
Afternoon at the museum
There's no better way to spend an afternoon than to head to one of London's many museums. The British Museum has an historical temple out front, and houses 8 million historic and cultural objects, including a large collection of Egyptian writing (hieroglyphics) and artefacts. There's free admission and extended hours at weekends.
If art is of more interest to you then head for the National Gallery in Trafalgar Square. This is another free attraction (donation requested) with paintings from famous artists like Leonardo da Vinci and Vincent Van Gogh.
Theatre Land
Make the most of your evenings by getting a ticket to one of the many West End shows, where you can sit back and be entertained: from Roald Dahl-inspired musicals Charlie and the Chocolate Factory and Matilda, to Disney's Aladdin. Finish the night with cocktails afterwards at The Rum Kitchen, unlimited rum and Bellinis (it also does 'bottomless brunch' on weekends).
Transport
Getting around London isn't difficult. The London Underground (or Tube) consists of eleven underground lines. Or, if you don't like being in dark confined spaces, jump on the iconic red buses that will get you to many of the city's attractions, including Piccadilly Circus, Hyde Park, Speakers Corner, Kensington High Street and Regent Street (another shopping haven).
An Oyster Card is a must for travelling within London. These can be bought or topped up at a Tube station or London overground station.
If you like to travel in colorful style, unicorn cab rides (known as 'unicabs') were introduced recently. Unicabs transport you via horse and carriage.