Going Home: Caught Between My Lives in the US and England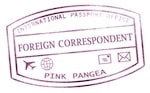 You see, ever since I boarded a plane headed for Phnom Penh, Cambodia in February 2012, I haven't looked back. America has always been "home" but I have chosen not to live there ever since. That being said, I really haven't had any roots.
For a good 18 months I had nothing more to my name than what could fit in a suitcase, and I loved it. I visited one place and moved to the next. Then I moved here to England and things changed. I have a flat – the first one of three since moving away from the USA that I haven't broken a contract on. I have some friends – something that is sort of hard to say when you keep moving. I have hobbies. I also have a car, which may not seem like a big deal to some but to me, it is a commitment!
To say the least, I have little roots growing in the unique city that is Bristol, England. After living here for nine months, I decided it was time to visit "home" again to see my parents, grandparents, and siblings and of course to binge on all of the American treats and features that I just don't have here in England. I booked my ticket, took time off, and waited.
Then something weird happened. The day I was waiting for came, and I headed to the airport feeling sad. Yes, sad. I didn't want to leave "home." I didn't want to miss out on the new life I had built. In that moment I realized how much my new city meant to me, and then it dawned on me that Bristol had become mine.
I boarded the plane, feeling weird, and pondered what was happening to me. I kept telling myself, "You love America, silly. America is the greatest place on the planet."
When the plane was landing, I got excited. I saw palm trees and lakes and the beaches that make Florida one of the best vacation destinations in the world. When I stepped out of the airport after being welcomed "home," I felt the heat instantly and realized that I was a Floridian who no longer owned a pair of shorts. Weird. I got into the massive mini-van, which you just don't see here in England and drove on the massive highway and waited at the massive intersections. "Wow, America really is huge, just like they say." I felt like a tourist in my own "home."
As the days went by, I oriented myself with driving on the right again and stopped becoming freaked out when a friendly neighbor said good morning while I was on my morning run. I was "home." But somehow the Dunkin' Donuts that I had been pining for for a month just didn't taste as good as I once remembered and things being so spread out became annoying.
But the things that I didn't think I missed, like seeing those stars and stripes everywhere I went or having so much variety in food and product choices made me feel happy to be back. It was the fact that there were so many different cultures about and that there were other Puerto Rican people around me after so many months of having to explain where Puerto Rico is, that made me happy to be back. The biggest realization for me was the fact that I actually didn't feel like I missed much about America at all, besides my friends and family. I couldn't stop thinking that I wished I could have it all – my family and my growing roots in Bristol.
So then, something even weirder happened. When my last few days approached and I was saying my goodbyes to my family and those familiar places, I decided I didn't want to go "home" again. I felt the same sadness that I did two weeks prior when I was packing to leave Bristol. Is it possible that I have two "homes" that each provide me with something the other can't?