Visit Quito: In Conversation with Summer Davis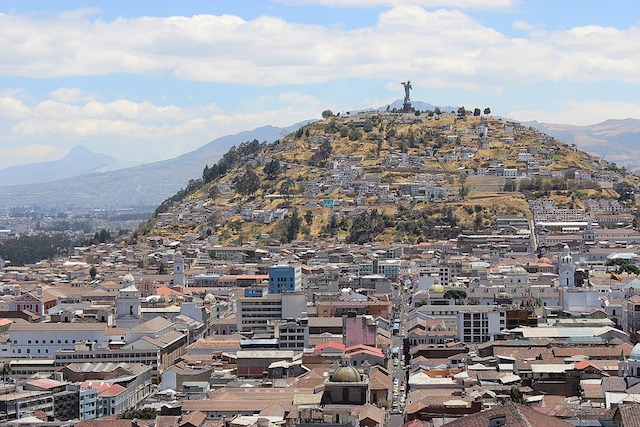 This month we're interviewing women from all over the world and asking them about their experiences traveling to Ecuador. We had the pleasure of speaking with Summer Davis about why she decided to visit Quito and about her experience traveling through Ecuador. Here's a glimpse into our conversation.
Tell us about yourself! What do you do when you're not traveling the world? Where do you live? What made you decide to go to your most recent destination?
I currently live in Hollywood where I run a local responsible tour company and organize international boutique tours. Ecuador was my first love—I began my relationship with her in college when I studied abroad in Quito for what was meant to be a semester and quickly turned into a year. I never wanted to leave. I cried when I did and promised I would return to her again after graduating.
I couldn't wait that long and took a friend to see her over Spring Break. A year and a half later, I was nestled in her arms again, living with a friend and looking for a job. Our adventure lasted a year and a half as I floated between jobs—teaching English, private tutoring, working in a travel agency and exporting handicrafts. Once again I had to leave in search of "serious" work. I searched and searched for a job that would employ me in Ecuador, but settled on something I thought would lead me back there eventually.
Six years passed before I could visit again, having organized a private group tour to return to my beloved. I couldn't let that length of time keep us apart. With each passing year she seemed less and less real to me—more of a dream I'd woken up from long ago. With a baby now, I yearned to see my friends and "families" again, so I booked a ticket last September for a two-week visit. The goal was a bit different than usual, but I still made time for some escapades with friends and my little one.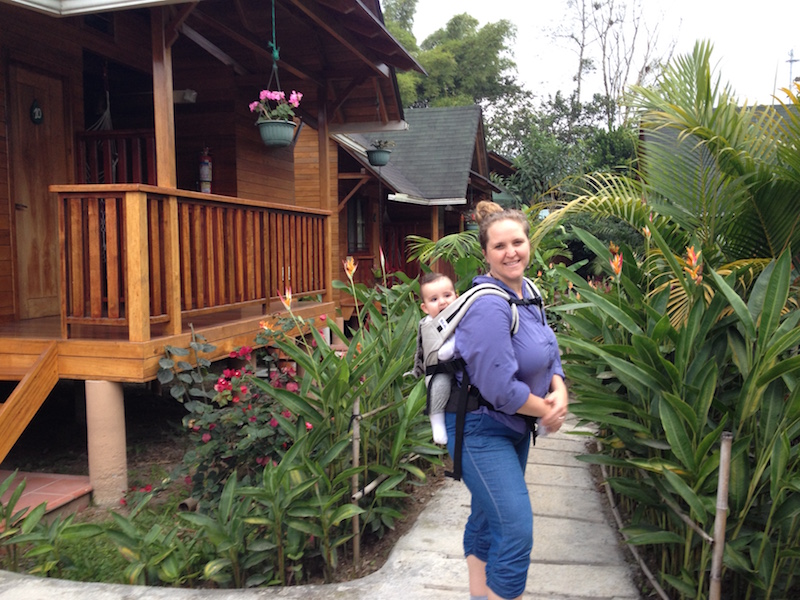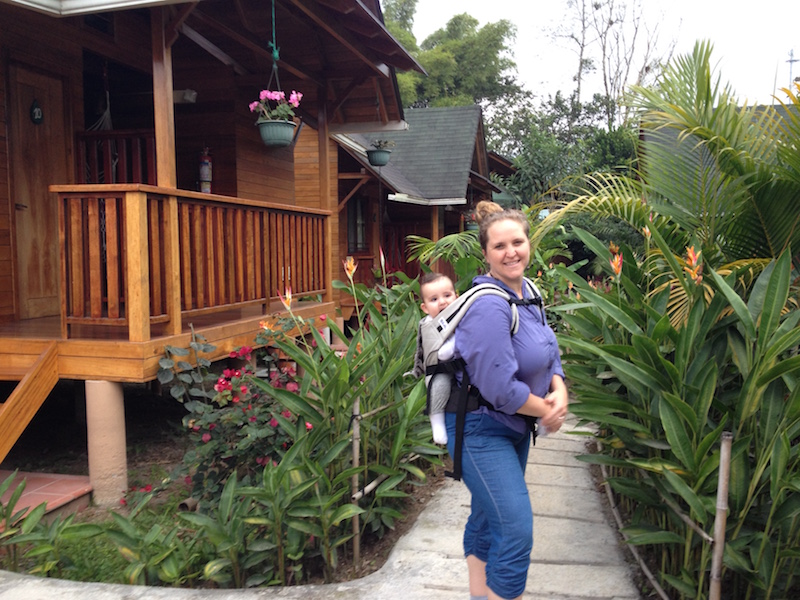 How long did you go for? How did you spend your time?
The September trip was two weeks packed with visiting friends all over Quito and beyond, eating all my favorite foods from local restaurants and food stands and escaping to every nearby attraction possible! Mountain hot springs, cloud forest, indigenous market—all lie within 2two hours of Quito, offering a quick change of environment.
What were your most memorable experiences? What were the biggest disappointments?
Ecuadorians are fun, humble and hospitable. Hanging out with families was a blast, dancing salsa until dawn, singing karaoke after work or at birthday parties. Ecuador also still offers a lot of opportunity for adventure and I fondly remember overnight busses to the beach, late nights in the hot springs in the cloud forest, fresh seafood specialties served with cheap, cold drinks at plastic tables on the sand, etc.
When I first lived in Ecuador, I hated the food. I had just come off of being vegetarian and was not into rice or potatoes so I forced myself to eat hot meals of rice, potatoes, meats and mayonnaise-y salads. This was not a sandwich and salad cuisine! However, this was my re-introduction to "whole" cuisine—well-rounded hot meals, beginning with delicious soups, homemade and seasonal items—when I returned, I craved the food, and still do!
Visit Quito: A Conversation with Summer Davis.
What do you wish you knew before you went?
With the conversion to the US Dollar in 2000, prices have skyrocketed compared to what they were when I first lived there. This is not the "cheap" and cheerful travel of yore—expect to pay $10-15 for some meals and $60 for 3-star hotels.
Any favorite restaurants/hotels/hostels/sites you'd like to recommend? Tell us what made them great!
Corfu by Parque La Carolina is a perfect place for an ice cream on a beautiful day, preferable prefaced by a walk in the park. El Manabiche might be a trek but the Manabi-style coastal food is delicious and locals flock to this place on weekends (lobster for $15!). And of course I must visit Hamburguesas del Sese on every time for a really satisfying hamburger and tropical smoothie (blackberry, taxo, guanabana—they're all creamy and delicious). It's cheap, cheerful, open late and popular with the student crowd so great people-watching!
For overnights near Quito, both La Posada del Quinde in Otavalo and Sisakuna Lodge in Mindo are charming, affordable, offer delicious Ecuadorian breakfasts (fresh fruit, bread, coffee, juice) and have beautiful gardens. Papallacta Hot Springs is a classic spot and I highly recommend staying overnight at the lodge itself as you will have thermal pools available for guests only 24 hours! If you only have the day, you can book a spa treatment for a bit more exclusivity.
Is there anything that women specifically should know before they travel to your destination?
Petty theft is common in the big city and on busses so always keep valuables and money close to you and/or hidden. Choosing aisle seats on busses is a good way to avoid various potential issues and calling taxis from your location to go out at night is a good idea. Hotels and restaurants can help with this.
Dress conservatively in the Sierra, as locals do, which will help you blend in and hopefully tone down any catcalling or romantic advances from men in public—a rampant practice when I was a student there. It's probably also a good idea to watch your drink closely and not finish it if you don't know where it's been.
Visit Quito: In Conversation with Summer Davis was originally published on June 17, 2016 on Pink Pangea.