Globetrotting Chronicles: Lost Luggage, Multinational Stops, and the Wonders of Travel Writing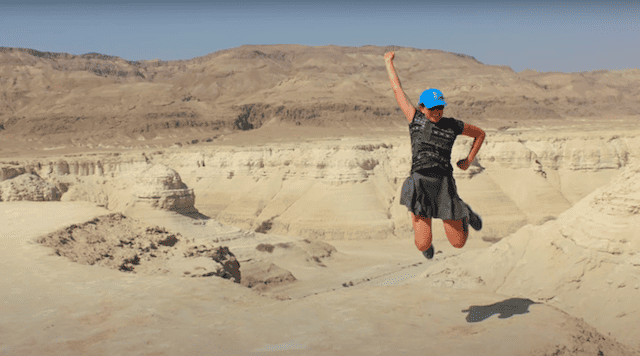 My schedule started filling up with more press trips and other travel, which was exciting, but I was not used to moving around so quickly. Hilton invited me on a global press trip for Curio, their upscale brand of independent hotels, where we went from Dallas to Florida to Hamburg in a week.
It was a lot of moving about and I left a small bag behind at the Florida hotel which the hotel team arranged to send to my house in LA, and it was clear to me that things could easily get left behind at this pace.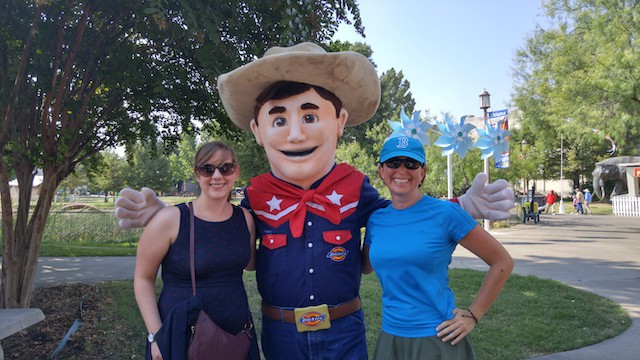 When we arrived in Germany, one woman who was a staff photographer at the print travel magazine told me, "You are making us look bad." I thought, How could I make you look anything? Her photos were award-winning and sought after. Apparently, everyone was talking about my social media posts and all the traction from my hashtags.
I assured her that I was not trying to one-up anyone, when Aaron had invited me for Curio, they had asked me specifically to do social. She quipped, "Do less." I figured, she could do more or not but I was going to do what it took to get invited back again.
How could I make you look anything?
After my last breakfast in Germany, I had lunch in Barcelona on my way to a friend's house in Italy and by dinner we saw that not only did my luggage did not make the flight transfer. But also that my bag was very lost, and that I was going to have to go on to my next press trip in Israel without it.
Genoa, Italy.
I was able to buy most of the things I needed including a new suitcase, and I arranged to have another journalist friend who was flying to Israel from Arizona bring me contact lenses. In Israel, everyone lent me items that I was missing from a dress, to make-up, to earrings and a hair straightener. We had funny conversations about what we could not live without.
I needed my contacts; one needed her make-up and one picked her favorite underwear. I was realizing what I needed to have in my daypack or carry-on without fail. It was also eye-opening to be with so many different journalists, all of whom had different strengths, on all of these trips.
With the trip to Israel, I was checking off another one of my "I" countries that I had been precluded from visiting when I was with Fred, and I was elated to be back in a country that meant so much to me and my religious heritage. I had wanted to find a way to get to Israel, and I had networked with my contacts and reached out to the public relations firm for the country. They invited on the next press trip and I was able to coordinate that the Hilton trip flew me to Germany, I flew myself to Italy and then Israel by way of France and the Israel trip would fly me home.
When I arrived, they handed me my room key in a large white envelope.
I arrived several days before the other journalists, and while most of this first leg on my own went very well, there were a few moments when my courage faltered. When I was finding my hotels for my pre-stay, I reached out first to the Ritz-Carlton Herzliya. When I arrived, they handed me my room key in a large white envelope. When I turned it over, there was a stunning photo of me as a bride to personalize my stay.
I knew they had searched online to find a photo of me and while it was an exceptionally beautiful picture of me, I was shocked. Seeing myself so happy on that day was an awkward reminder of where I had been and where I was now. I had wanted to be in Israel with Fred at some point, but now I was finally here, at one of the most expensive hotels no less, and it all felt a bit overwhelming.
I kept my composure, thanked them, and then went to my giant room where I sat down on the bed and took some deep breaths and thought about how I had taken care of myself. When my marriage was broken, I left. I had picked myself back up and figured out how to travel again. I was in Israel. I had longed to return again, I had reached out to the Ritz Carlton about a partnership and, they'd said, "YES!" and now I was going to enjoy it.
Lisa in Israel.
When my marriage was broken, I left.
I ate dinner with the General Manager, I walked on the beach while watching kite surfers. I visited the studio of the artist Shay Peled and thought about what getting back to my art and ceramics meant to me.
There were other times along the way where I struggled to accept the gifts of my hard effort. Before I went on the Curio trip, I panicked and thought about not going; I felt like Hilton had made a mistake to invite me and I was not good enough for a global FAM. Who else would be on the trip? Would I freak out like in Ireland? But I called my sister for a pep talk and figured it out.
I even was invited to write about Hamburg for Yahoo.com through the Curio PR team. People were helping me grow bigger and get better bylines. At times I was jealous of the people I met who only did photos or articles or video or social media, but it seemed like the right choice to work hard at all of them and see what could happen, and each trip was better than the one before.
For information about Lisa's memoir BRAVE-ISH: ONE BREAKUP, SIX CONTINENTS AND FEELING FEARLESS AFTER FIFTY visit her website here. Photography credits by Lisa Niver.