3 Tips for London Transport
The clock struck 5 PM. My stomach grumbled. It had been nearly twelve hours since I last ate and six hours since I was herded into the immigrations office at Heathrow Airport. I now sat slumping on a bench, my shoulders in knots, my eyes burning from lack of sleep, my nutrient-deprived body limp. At last, I was released, but only until my deportation flight the next morning.
My arrival in England followed extended stays in India, Nepal, Germany, and San Francisco. I presumed the English-speaking UK would be one of my easiest destinations of my international internship-filled gap year. But, my airport experiences had already proven that assumption fiercely inaccurate. As I stood outside for my first time since leaving home, I was greeted by another unlucky surprise: it was pouring rain.
With neither overhang nor umbrella on hand, I had no choice but to drag my hefty baggage outside where I saw a dozen taxis with the same description I had been given for mine. The vast majority of cabs that come to London Heathrow must be called ahead of time. When the driver arrives, s/he will send you a text message. As text messages are enormously expensive abroad, I requested that my driver call me when s/he arrived, but no call ever came.
But first I had to follow these instructions to reach the Embassy: "Take a bus, to the train station, transfer trains, take a bus, one more train, and then another bus."
With much luck, I did finally find a cab with driver certification, a standardized exterior, a functioning meter and door locks that could be opened from the inside. Cabs are rather expensive and as it was rush hour, I could only watch the meter soar upward. A full hour and £55 later, I emerged from the rivers of rain into my hotel where my phone rang.
It was the German Embassy telling me that they could help me get my German citizenship identification and stay in England. But first I had to follow these instructions to reach the Embassy: "Take a bus, to the train station, transfer trains, take a bus, one more train, and then another bus."
Needless to say, I got a crash course in London transportation that night and came away with these tips to help make the rest of my stay easier:
3 Tips for London Transport
1. Map your route with an app
Map your transit route with the Transport for London website's Trip Planner. The app combines all walking, bus, underground and ground methods of reaching a destination, plus alternates if you miss one train at a stopover and need another.
2. Don't be selfish, get a shellfish
Buy an Oyster Card as soon as you can. They cost several pounds to purchase, but the amount is supposedly refunded when you return it (but only at certain stations and counters, I later discovered). The card enables you to buy special discount passes and reduces the price of train and bus fares.
3. Pay your way–and nothing more!
Tube fares are dependent on distance traveled (called "zones"), where you take an above-ground or underground train, the time of day, and whether or not you own an Oyster Card. Be very specific about what stop you want to get off in addition to the direction of the line. I once was charged £18 for what should have been a £4 ride because I asked for a ticket towards a certain direction as opposed to just saying the stop I wanted to reach. As a result, the ticket master made me pay for a ticket to the final destination, which was several zones past my stop.
In the same vein, when mentioning your final destination, make sure you provide the entire name of the stop. I discovered this the hard way when I asked for a ticket to "Wimbledon," only to realize "South Wimbledon" and "Wimbledon" were on completely different lines.
After a midnight meeting and early morning negotiations, I was permitted to remain in London. Looking back on the transportation knowledge I acquired, I realize that every trip I take will either make for a good time or a good story. This experience was most definitely the latter.
3 Tips for London Transport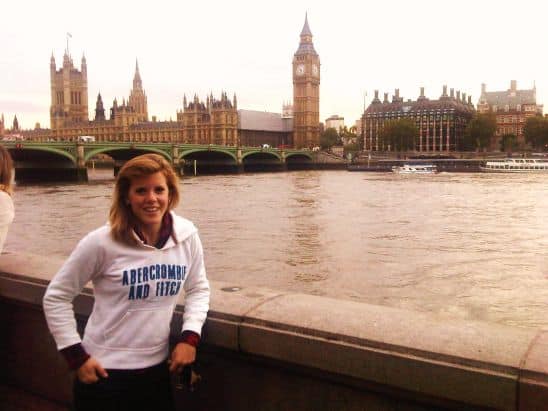 3 Tips for London Transport