What I Wish I'd Known About London Before My Trip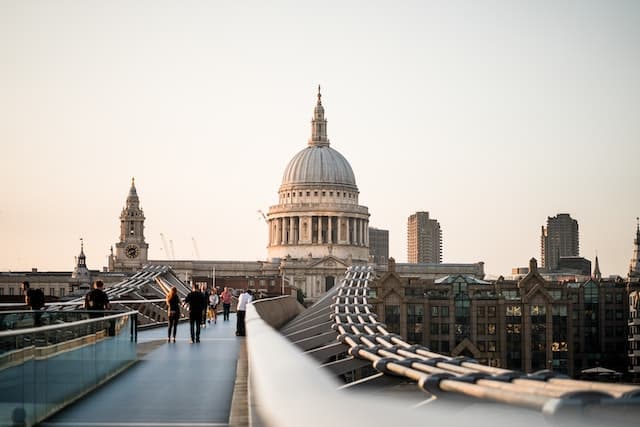 Earlier this year I was fortunate enough to live, work, study and play in London through a university study abroad program. Though I read my fair share of guidebooks before moving to the city, there were a few things that I learned firsthand when I got there. Whether you're worried about the rain, the cost, or simply seeing all the sites, I hope these lessons will help make your stay in London more enjoyable and help fill in the gaps your guidebooks may leave.
What I Wish I'd Known About London Before My Trip
The Many Uses of Newspapers
Two days before I left for a semester in London I got a terrible case of cold feet. Fortunately I got over it and made my way to the amazing city that awaited me. Unfortunately, a few days later I experienced another type of cold feet – the literal kind of cold feet.
London lived up to its reputation for being rainy and within a few days I experienced what it feels like to have your feet soaked and cold in ballet flats. Unlike in the U.S. where -at least in the region I'm from- you pretty much know if it is going to rain before you leave the house and can incorporate rain boots into your outfit accordingly, there is always a chance it will rain in London. Not willing to clomp around in rain boots everyday, I learned the hard way that if you stuff newspaper into wet shoes they dry out much faster than they normally would. While I was happy to learn this, I would have been happier knowing it when I went into the experience.
On the issue of rain in London, I would also recommend you carry a small umbrella in your purse at all times. One sunny day, I went to a job interview in a white shirt. Before I got there I was down poured on. Fortunately I had my umbrella.
Triangle Sandwiches and Samosas
Within the first couple hours of arriving at my flat, I found myself wandering around the grocery store. I was jet lagged and attempting to process the different brands and foods available, not to mention the currency difference. Buying groceries continued to intimidate me for a few weeks, but I soon discovered a few go-to lunch items that were a big help during my stay.
All of the grocery stores and many express stores sell pre-made sandwiches in little triangular boxes that are great for quick, cheap lunches. There's a wide variety and they are usually pretty good. Pret A Manger is a popular chain selling these and other sandwiches as well as soups and salads. These are excellent options when your budget is tight but you don't want to cheat yourself of a true British experience.
Samosas and falafel can be found at a lot of convenience stores as well and provide the additional cheap, yet authentically British food experience.
Seeing All of London
London has so much to do that it can be difficult to sort through the options and make sure you see everything worthwhile. I spent a lot of time trying to figure London out. I wish I had known more about the city before I went so I could have jumped right into exploring it and all it offers.
In this regard, I think knowing that London is made up of a ton of very unique neighborhoods that all locked together, and that the city is full of excellent markets would have helped. No matter what you're looking for – shopping (Oxford Street and Covent Garden), Indian food (BrickLane), hip and trendy areas (Shoreditch and Angel), 'punk' enclaves (Camden), posh neighborhoods (Knightsbridge and Belgravialarge), clubs and theaters (Piccadilly Circus and Leicester Square), outstanding views of London (Thames River south bank at night) – London has a neighborhood to suit everyone's tastes.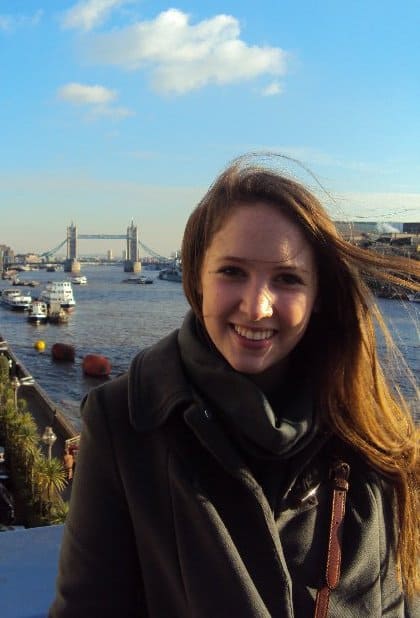 I would have jumped right into exploring London's markets as well. For food Borough Market is essential. Portobello Road is great for antiques, boutiques and food as well. Spitalfields is great for new clothes, and Camden markets have second-hand clothes, vintage items and all the knickknacks you want but don't necessarily need. It is important to note that most of the major museums in London are free and definitely worthy of the time you can spend wandering through them.
Getting between all these attractions takes less time with a little advanced planning and knowledge of the Tube (Read my article on London's public transportation here).
Affording London
London is certainly an expensive city, and everyone I lived with in London struggled with this. Visa charges a 3% fee on international purchases made with a debit or credit card. This, on top of exchange rates, does not help with the fact that London is so pricey, but it is something everyone should be aware of before they travel to London – or any other city for that matter.
Bank of America has a partnership with Barclay's bank – a popular bank in London – that allows customers to withdraw money from Barclay's ATMS without being charged. This partnership is made possible through the Global ATM Alliance, which creates similar partnerships with banks around the world, and is definitely worth looking into before you plan a trip out of your home country.
Top photo by Unsplash.