Doing the Spring Break Thing in Cancun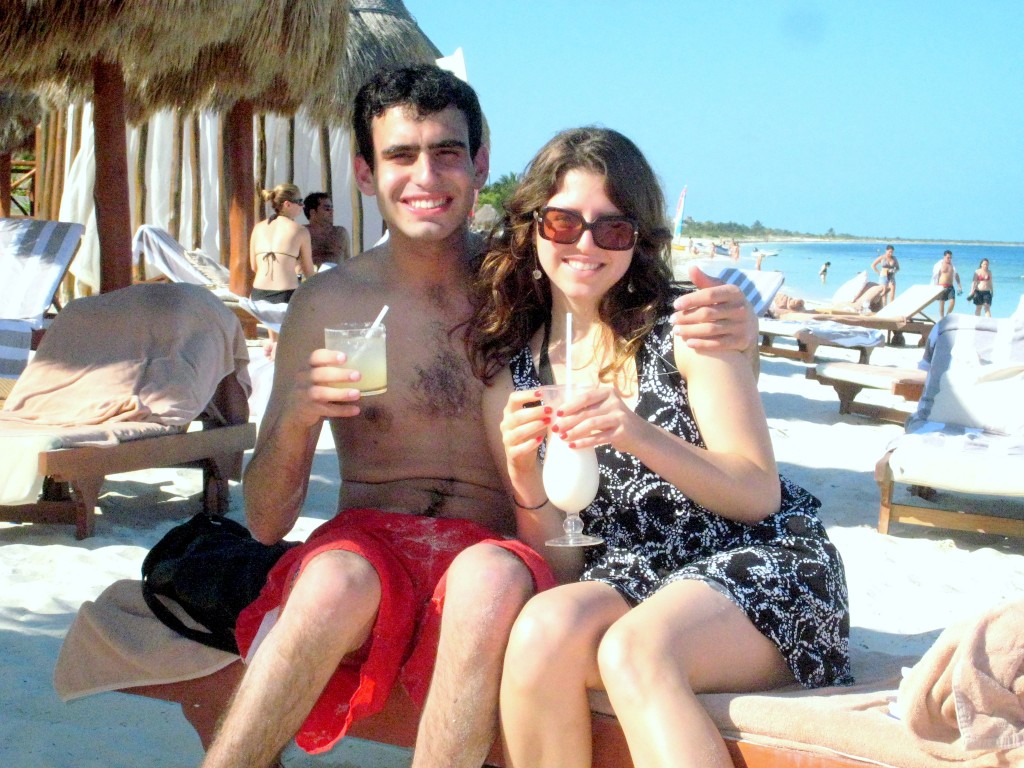 Cancun meant Spring Break. Cancun meant MTV, blue waters and sand, young people in bikinis and shorts dancing on platforms before cameras. Cancun was an American student's pastime, but it would never be mine. I was more the former Soviet state vacation type-no hospitality, no ease, and definitely no margaritas.
But then my boyfriend's parents invited to me to come with them to Cancun and I realized that in my last winter break from graduate school ever, I would finally make it to the American tourist hotspot.
Though I spent a week in Cancun, I can't say much about the city itself. But my room was white with the shades parted, revealing endless pools of water. Marble floors made way to a white leather couch. In the morning, I awoke to the sun streaming in through ceiling-high windows and returned to find the note, "Even doing nothing is doing something" on my bed.
During the day, I lay on the beach and drank a pina colada. At night, I dipped into the jacuzzi and read Luxury Magazine.
Vacations usually mean that I wake up at 6, map and guidebook in hand. I board a train, miss my stop, and get lost. I walk quickly through cities where I have no destination, stopping for a cup of coffee, impatient to get going again even though I have nowhere to go. I am always looking for something-a story, a trace, I don't know what.
In Cancun, I finally relaxed.
My boyfriend and I meant to leave our resort for the nightlife a few times-but exhaustion from doing nothing got in the way. We finally ventured out. Past the tallest gates and the endless guards, the taxi driver took us to a strip of clubs. Some guy made us feel like we got a good deal with $20 each for open bars. "I want to do the spring break thing," I told my boyfriend, even though it was January. "I want to do it right."
We danced for hours-American music blasting and watered-down drinks in hand. The best part about the open bar was the endless water bottles it afforded us. "Where do the locals dance?" my boyfriend asked the bartender. He gave a noncommittal answer, and we headed back to the floor.
Drunken college students danced on a platform. We watched, captivated by the typical hot girl's obvious unrequited infatuation with her typical hot gay guy best friend. With this story, we returned.
I realized that it doesn't take much to "do the spring break thing." With a beach chair stationed in the sun, all one must do is lie down. But to be given the opportunity to relax-that is something magnificent.