My European Adventures Sightseeing in France and Portugal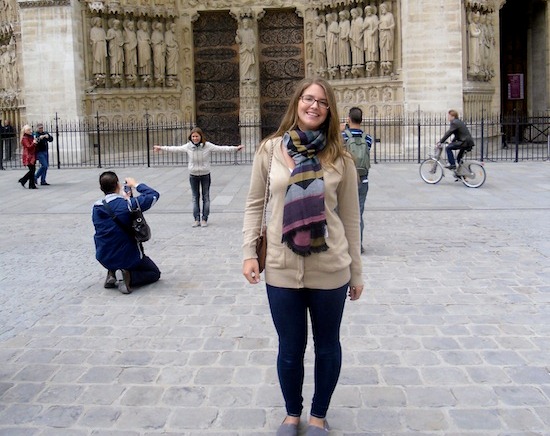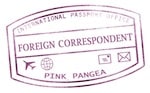 Hi everyone! Since my last post I have traveled to two countries: Portugal and France. I went with a big group of about 120 abroad students to Lagos, and the weekend after Lagos I traveled to Paris with my program and program manager. Lagos and Paris could not have been more different, but both trips were fantastic! While it has been great to travel, I am looking forward to spending this upcoming weekend in Seville.
Portugal was beautiful–dreamlike almost–with sandy beaches and spellbinding sunsets. The historic town of Lagos is a tourist magnet and is overflowing with great bars and restaurants. The first night, a group of us ate at a Mexican restaurant called Rosa's. I enjoyed a modest meal of chicken burritos while my overly zealous friend ordered "The Heart Attack," a burger straight out of a Dr. Seuss book. Our days were split between lounging on the beach and exploring the city. If you're ever in Portugal, be sure to try fried dough, a Portuguese delicacy. My one piece of advice for anyone traveling to Portugal: load up on sunscreen; the sun is particularly strong.
This past weekend, I went to Paris- a trip I will never forget. From the food, to the many sights, it's no wonder it is one of the most, if not the most, famous city in the world. In the short time we were there, I saw The Eiffel Tower, Notre Dame (see photo), the Louvre Museum, Arc De Triomphe (the view from the top is breathtaking!), and lastly, the Palace of Versailles.
When I wasn't busy sightseeing, I was indulging in food, including lasagna, ravioli, risotto, French onion soup, macarons, and crepes. The first night, two of my friends and I set out in search of a good restaurant for dinner and after walking a while we decided to try a restaurant/bar called Bar Bat. I was so pleased with the food that I brought a few friends there the next night. On the last day, I wandered around Le Marais, a quaint section of Paris with plenty of restaurants, shops (the thrift shops and book stores were my favorite), and of course, cafes. I rounded out my final day in Paris with a cup of coffee at Les Philosophes, an ideal café for people watching and daydreaming.
Paris was amazing, but it's great to be back in Seville. The other night, three friends and I went to a popular Flamenco bar in Santa Cruz called Carbonería. The spacious bar was crowded with people of all different ages and nationalities. We sat on a bench in the corner and enjoyed the live music. Our cultural experience would not have been complete without a jar of Sangria for the four of us to share. We decided to come back another night to see a Flamenco show after hearing how good they were from another patron.
This weekend I will be in Seville. On Saturday I am meeting up with a Spanish student so that I can practice my Spanish and she can practice her English. She said she would take me to her favorite place to get tapas…I can't wait!
Photo by Christina_Lundin.