The Pros and Cons of Life in Paris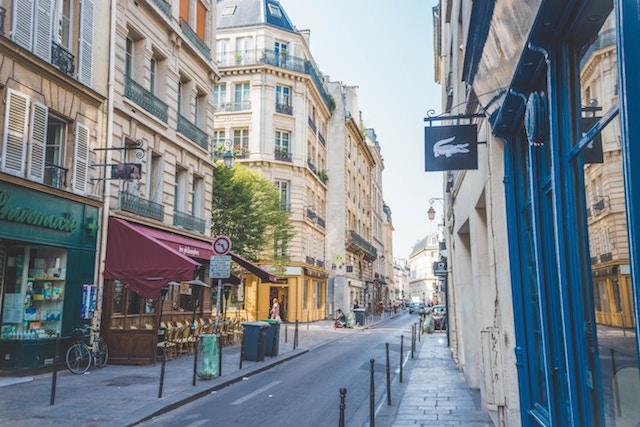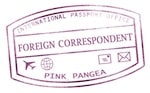 A week ago today, I was ice-skating with my friends next to the Eiffel Tower and promenading through rows and rows of Parisian Christmas markets. Today, I'm sitting on my couch in Chicago eating Costco brand madeleines (French pastry), flipping through my book of Parisian photography, and wondering how four months could have passed by in the blink of an eye.
There's no doubt that these two worlds are drastically different, but after five days back in the United States, I feel like my reintegration into American culture is almost complete. There are certain aspects of life at home that I'm thrilled to return to, and others that leave me yearning for la vie parisienne.
The Pros and Cons of Life in Paris
What I miss most about Paris:
1) My beautiful baby host sisters.
Mealtime is a little too quiet lately without the company of two adorable toddlers, and I'm really starting to miss the Disney princess games and after dinner dance performances. Good thing I made my host family download Skype!
2) Glancing up on my walk to the metro only to see the Eiffel Tower right ahead of me.
Chicago's pretty and all, especially with a fresh coat of snow, but you just can't beat the beauty of the City of Light.
3) French food, all of it.
From the store brand cereal I ate each morning for breakfast, to the delicious foie gras I inhaled on my last night in Paris, I'm really starting to miss the sophisticated taste of France. Yes, it was great to have my first bagel in months, to re experience the taste of Kraft mac and cheese, and to be served a burger that was actually cooked, but that excitement is slowly fading away.
4) Getting dressed up everyday, and not being judged for wearing skirts, dresses, or even heels to class.
My sorority sweats and camp t-shirts are great for lounging around on the couch, but when it comes to getting dressed for a day outside the house, I'm definitely a fan of the French fashion formalities.
5) Knowing exactly how much I have to pay before I get to the cashier.
In France, tax is included in the price you see on the item label or menu, which makes paying and checking out very convenient. You can count out your change while you're waiting in line, or even add up your total in your head to make sure you have enough cash.
What I don't miss so much:
1) Feeling parched at meals.
When frequenting a Parisian café or bistro, don't be surprised if you're served one infant-sized glass of water for the whole night. The French typically use much smaller glasses than Americans, and they aren't especially familiar with the concept of free refills. At dinner last night, I was overly pleased to receive an extra large glass of water, refilled to the brim after nearly every sip I took.
2) Waiting hours for the bill.
It takes almost as long to get a second glass of water as it does to get the bill once you're done eating. In Paris, you usually have to request the check, and even then, be prepared to wait several minutes. While it is lovely to spend hours sipping wine at a café without being rushed or bothered, sometimes you're just looking for a quick lunch. Fast food exists for a reason…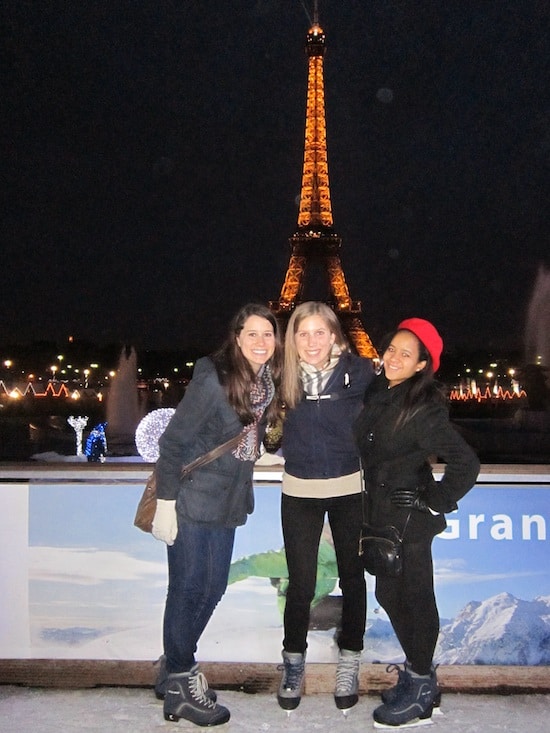 3) Choking on cigarette smoke.
Despite our over-sized cars and massive factories, the air still feels cleaner back home in the US. The French have many wonderful and healthy habits that I hope to maintain in the future — but chain-smoking doesn't make the cut.
4) The lingering smell of urine in the metros.
No arguing this one. For a city as fancy and classy as Paris, this added "scent" just doesn't match.
5) How hard it is to get a taxi.
The Paris metros stop running between midnight and two a.m., which often means resorting to a cab ride home. Unlike in Chicago where a cab skids to a stop in front of you before your arm is fully raised, cabs in Paris could leave you waiting thirty minutes or more.
Needless to say, even with their small cups, slow service, and smelly metros, Paris is the city of my dreams, and I would do anything just to be able to spend a few more days walking its streets. For now, it's good to be home, but I hope to find myself back in my new second city sometime soon!
The Pros and Cons of Life in Paris
Related Reading
A Would-be Local's Guide to Paris
8 Unusual Things to Do Around Paris
Delicious Encounters with French Men and Desserts
A Girl's Guide to Blending in in Paris
Have you traveled to Paris, France? How was your trip? Email us at [email protected] to share your experience and advice with the Pink Pangea community. We can't wait to hear from you.
Photo credits for The Pros and Cons of Life in Paris by Jessica Jacsich and unsplash.