How 5 Months In Spain Infected Me With Wanderlust For Life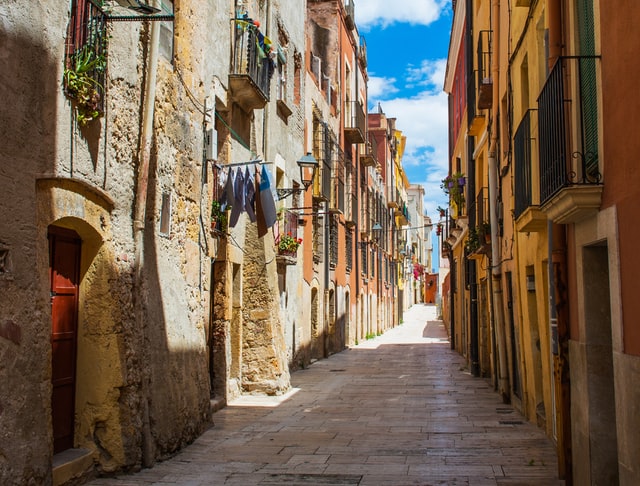 Cobblestone streets and houses older than I can even comprehend—a little town filled with so much history, charm and "old world' character. It is Toledo, Spain – the place I called home for five months on my first study abroad trip.
Toledo is a tiny town in the Castile-La Mancha region of central Spain most famously known from the historical novel Don Quixote. It is the place where "las tres culturas," or the three cultural groups — Spanish, Arab and Jewish—flourished together for centuries in a medieval melting pot of traditions, making it a place quite different from anywhere else in the world at the time.
Weekend trip to Madrid, Spain
Exploring Toledo was like traveling through a living history book of time. Its pieces proudly displayed around me at every turn with its gothic Cathedral that inspired awe and art that opened my eyes to perspectives of the medieval human experience.
Even its traditions, daily customs, cuisine and nuances of language served as living legacies of an age long gone. They are the reminders of a rich cultural heritage that has fascinated me from the moment I arrived. The people of Spain enjoy the simple pleasures of life–delicious food, and good times with family and friends.
How 5 Months in Spain Infected me with Wanderlust for Life
It was so exciting just to stop at a tapas bar for a quick bite of tortilla española (Spanish omelette) and maybe at the candy store for chucherias (sweets). Why does chocolate taste so much better in Spain?
I remember my daily walks to school through the winding maze of narrow streets built before cars were even a gleam in inventors' eyes. Past the panaderia (bakery), and the sidewalk cafes with colorful round umbrella-covered tables. Past the butcher's shop window displaying hanging carcasses of pork, or jamón.
How could I forget my daily bus rides from Zocodover Plaza, the downtown central square, to the nearby suburb of Poligono, where my host family lives? The number six bus–always containing at least two teenage passengers, and several senior citizens – was part of my daily commute.
I always had a desire to explore and travel the world.
Coming from the U.S. – a relatively young country compared to Old World, Europe –being in a place where centuries of history I've only read about was absolutely mind blowing. It was my first time out of my own country and the farthest I had ever ventured from Youngstown, a small industrial city in Northeast Ohio. Growing up, I always had a desire to explore and travel the world. I didn't know it then, but I had been infected by something called "wanderlust" and it's been growing stronger ever since.
These are just a few of the memories that stayed with me from my first journey abroad, and I can't wait to see where my wanderlust will lead me next!
Ready for my next travel adventure!
Rosa Mercado is an international student advisor and freelance writer, currently living in Florida. In addition to traveling, she also enjoys running, obstacle racing, and writing about cultural issues and events.
Photo credits for How 5 Months in Spain Infected me with Wanderlust for Life by Rosa Mercado and Unsplash.