Where to Eat in Madrid on a Budget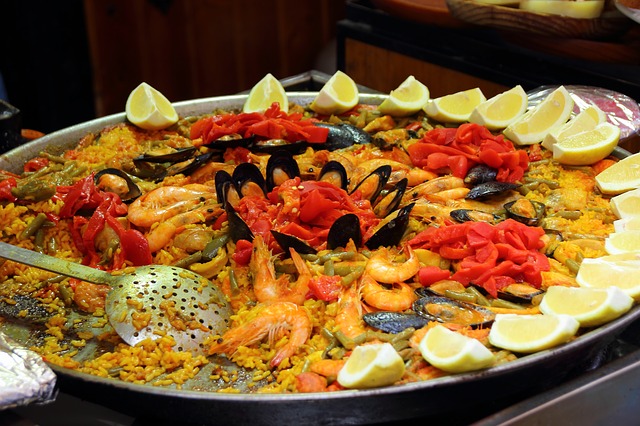 When I chose Spain for my semester abroad, I knew it wasn't a particularly expensive travel destination. Still, coming from South America, I want to save as much money as possible, so I can keep traveling in Europe. In terms of eating in Madrid on a budget, I have been finding great options for both my wallet and my tummy. Here is a list of some of the places I have enjoyed so far as a foreign student in Madrid. The best part is, you don't have to skip the typical Spanish food, as this list includes everything from tapas to tortillas
Where to Eat in Madrid on a Budget
Bocadillo de Calamar in Plaza Mayor
'Bocadillo de calamar' is the one thing you can't miss while you are in Madrid. It is a fried calamari sandwich, very filling and very delicious. The most iconic and typical place to have them is at Plaza Mayor, a beautiful square filled with Spanish history and flavors. I would recommend going to Casa Rua (Calle Ciudad Rodrigo, 3, 28012, Madrid) or Casa María, which are meters away from each other, in the upper west corner of the square. The bocadillo is only 2,85 euros in Casa Rua and 2.90 in Casa María.
Tip: In Casa María it's cheaper to sit at the bar, as the bocadillo will cost 3.50 euros when you sit at a table.
El Tigre
Filled with students every night of the week, El Tigre has become a key spot for Erasmus (European study abroad) students in Madrid. For only 5 euros you will get a 0.5 L drink and a big plate of tapas. It is an ideal place for groups because the more drinks you order, the more tapas you'll get to try! I have been there several times and I've tried typical croquetas, tapas with jamón serrano and cheese and even chicken wings.
El Tigre has become so popular that they opened two more really close by, so if one of them is full you can walk to another. There are two in Calle de las Infantas and one in Calle de la Hortaleza.
Cervecería 100 Montaditos
Although this chain restaurant can be found in many countries, it is originally Spanish. It honors the famous 'montadito', basically a mini sandwich. As its name suggests, they offer over 100 different types of montaditos, at very affordable prices. Each montadito costs between 1-2 euros, but with the promotion 'Euromanía', on certain days everything is one euro! They also have snacks to share, like nachos, potato fries, and sausages. You can find several 100 Mondaditos all over Madrid.
Pez tortilla
If you do come to Spain you'll wanna have tortilla Española. There are a number of places that sell one piece of tortilla – they call it 'pincho'- for three or so euros. But none of them are like Pez Tortilla. This place reinvented tortillas and croquetas, adding ingredients like brie cheese, truffle, and even prawns. It is located in one of Madrid's nicer neighborhoods, Malasaña, and it is always full. So try going at the opening time, 6:00 pm, or grab a beer while you wait, there are over 70 types from all over the world!
Paella Mercado San Miguel
Paella is the probably the most famous Spanish dish. It is originally from the Valencia region, but if Madrid is your only stop in Spain then you'll want to have some here. Near Plaza Mayor you will find beautiful Mercado San Miguel, with its characteristic structure from the 20th century. Inside you can try great paella for only 5 euros. If you are feeling really hungry you can order a bigger plate for 8. While you are there, you might want to try a tapa from one of the other stands–they are to die for!
Where to Eat in Madrid on a Budget photo credit by Pixabay.