Have Friends, Will Travel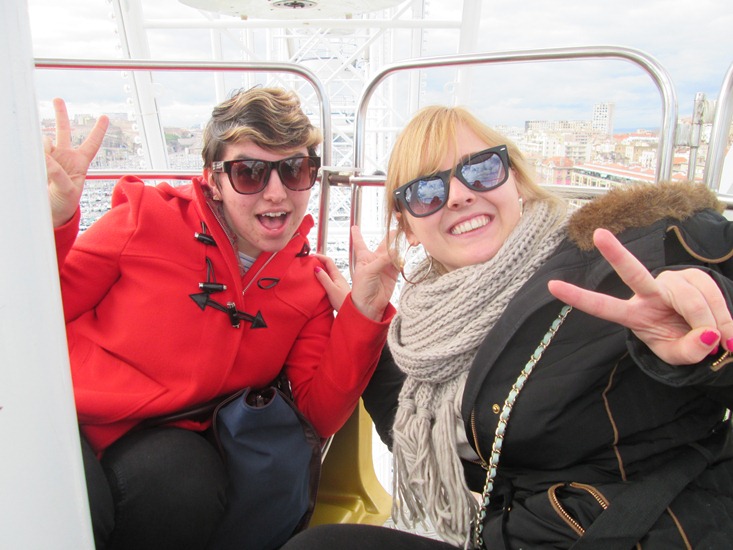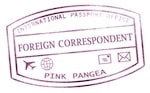 As any foreign teacher in Korea will tell you, there are always people coming and going. It's the nature of the game when most people only stay at a given school for a year before going home or going to their next destination. There's a melancholy beauty in this because you get to meet all kinds of people here, full of interesting travel stories and tips, but they may only be around for a short time.
I've been here for almost a year and a half, and I've seen lots of wonderful people come and go. It's sad for sure, but I'm an opportunist and an optimist, so every time a friend goes somewhere new, I add their new home to my vacation list.
Invading a friend's home is the best way to see a new place. A- You have a free place to stay. B- You get to see your friend again after days, months, or years. C- You have an expert tour guide whom you already know and love to guide you through the local streets, customs, and cuisine.
My first experience of visiting a friend abroad was when I studied abroad in London in 2010. My father works at a YMCA summer camp, and when we were growing up, the camp used to have a foreign counselor every year. We would host the counselor from one week to the whole summer, and meeting all those young travelers inspired me to start traveling myself.
I visited two friends, Anne in Denmark and Cristina in Spain before I started my semester in the UK. Even though it had been years since I had seen them, 15 years in Anne's case and five years for Cristina, it was awesome to see them again and see their homes for the first time. A few months later, my friend Leah and I invaded our friend Kateri's home in Malaga, Spain on a brief weekend vacation. Kateri, a friend from high school, had visited us in London to catch a Harry Potter movie premiere and soccer match, and we repaid the favor by heading to her home to party and eat our body weight in tapas.
Have Friends, Will Travel
My friend home invasion continued in Asia when I invited myself to my friend Earl's apartment in Tokyo last June. Earl was conducting research in Japan for his doctorate and when I flew over one weekend he very kindly hosted me and took to some great places around Tokyo. My latest adventure was to Cannes, France to visit my friend and former co-worker, Lauren. Lauren worked with me during my first year in Korea and had since moved on to teach English in France. For weeks before my cross continental trip, she sent me pictures of the gorgeous sunset view from the balcony of her apartment and the wine section of the grocery store in town. Each picture was captioned with, "Can't wait till you're here with me!"
Lauren, it should be stated, is a fantastic travel buddy. We went to Cambodia and Thailand the year before for winter vacation and she planned the entire trip for us.
"Does this sound good? What about this" she'd ask.
"It all sounds good to me," I'd always answer.
"You have no opinions?"
"Nah," I'd answer, "I trust you completely." And I was right. The girl planned an awesome vacation and even treated me to a great birthday dinner, which happened to be smack in the middle of our trip.
This year when I visited her in Cannes, I also happened to be there on my birthday, and I spent the weekend with her and her friends in Marseille and Cannes. I had fantastic food, including a wonderful cake that Lauren got me, and thoroughly enjoyed quite a bit of wine. Food and wine aside, it was great to see Lauren in her new home after we hadn't seen each other in months. Lauren is one of those friends that I may not talk to for long stretches of time, but when we get together, it's like no time has passed.
I also have to thank her for getting me to the south of France because, let's face it, as I live in Korea, it's not exactly my #1 vacation destination. That's the best part though–I probably would never have gone to Cannes, or Malaga, or many of the other cities I've visited if it hadn't been for a friend. So, thanks various hosts, you've shown me more of the world than I thought I'd see. Now I just have to figure out which friend to visit next.
Have Friends, Will Travel