A Delicious Day of Teaching in South Korea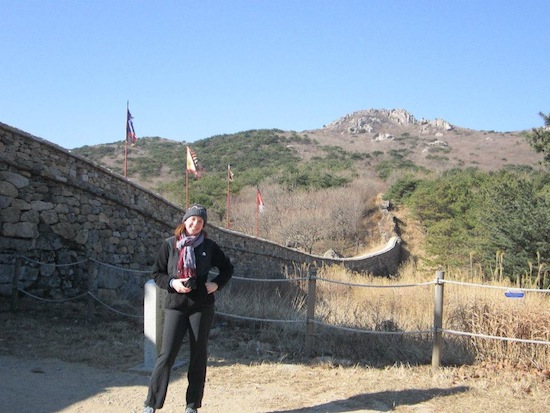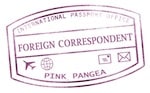 I woke up today feeling in conflict with the day I had planned.
The fridge in my elementary school is stocked with groceries I purchased for Winter English Camp, since cooking days are now a regular part of my (made up) curriculum. Last week we made the candy cane cookies my mom and I used to make when I was young.
Today is supposed to be Mexican food. So many ingredients, involving knives, chopping with knives, and my beautiful 5th grade girls' fingers using knives to chop things. I don't have the energy.
As I ride the village bus up the mountain from the Hwamyeong subway station, ascending the narrow road past the arboretum, South Gate and the fortress wall, and the piles of boulders that stand guard at the base of the leafless trees, I know I need a simpler day.
*
Winter camp started the day after Christmas. Splitting four classes with another Korean teacher didn't seem so bad; wasting away the frigid day at my desk did.
The draft through the school office nips at my toes, in thick wool socks and indoor slippers. The air up in the mountain carries a faint snow smell, but there isn't a cloud in the sky.
Every day I go on a walk through the woods, to fight the cold, and boredom. I slip out of the office, into my hiking boots, and past the playground, where an inconspicuous road leads up to the fortress gate, Dong Mun, or East Gate. I take a left, and break into a jog and gain elevation. My blood becomes warm. I feel thankful for my thick-soled hiking boots. My cheeks sting in the cold.
Red and yellow flags posted along the wall flap with loud cracks, like the sails of a boat out on a similarly blue-skied day. The wall snakes above the tree line. I can see Busan below, cradled between other smaller, equally cold mountains.
*
Pancakes! We can make pancakes! Oh, blissfully simple, universally adored pancakes. All I needed was a liter of milk, so I bundled and huddled, down to the store. The wind had picked up.
"Today we are making… PANCAKES!" I exclaim to my girls.
"WHAAAAA!" they exclaim back.
A good day for task-based learning, I stand with my hands behind my back.
"What ingredient is first?" I ask, holding up my right index finger. They look at the ingredients list I have displayed on the TV.
"Hmmmm," my students bite their lips.
"Flour!" shouts Hyeon-ji.
"How much flour?"
"2 cups!" shouts Yu-jin. The girls get to work.
"More muscle!" I shout at Suk-young as she pokes pitifully at her pancake mix with a wooden spoon. I grab my bicep in a weightlifter's scowl. Suk-young digs deeper into the batter.
"Wait for the bubbles before flipping!" I advise, meandering around their team frying pan stations. Hyeon-ji flips a pancake onto the desk.
"We can still eat it!" cries Gong-lim. The girls squawk around the fallen pancake like scavenging crows and pat it back into shape.
One team– I name them Team Dragon– starts making heart-shaped pancakes. Team Beast decides to splurge and make one giant pancake, which I flip for them as they cover their eyes, expecting a pancake disaster. They cheer loudly when I perform the perfect flip. Team Unicorn loses focus and their pancakes arrive yellow and dense. Still, they sprinkle on powdered sugar with devotion.
The girls wash the dishes, wipe the tables, fawn over their pancakes. I tell them to go ahead and eat, but apparently it's not time yet. These perfectionists need time to enjoy having made perfect pancakes, before tasting them.
I stand under the heater, trying to remember the last time I cared for anything as much as they care about these pancakes.
Ju-eun brings me a plate. "For YOUUU!"
*
I rock on my tiptoes, waiting for orange bus 203 to take me down the mountain, out of the woods, and to my warm apartment. I jiggle my hands in my pockets, trying to get my blood to flow again. The small, hard winter sun sets behind a hill. The creek next to the bus stop has stopped flowing, clogged with ice.
Gong-lim waits with me at the bus stop.
"Goodbye Ms. Monroe!" she says, even though we board the bus together.
"Goodbye," I wiggle my stiff fingers.
Gong-lim's pancakes, no longer warm or fresh, hang in a clear plastic bag clasped in her hand. I pull my scarf tighter around my throat and look out the window at the brown, cold trees.