Surprised By Foul Food in France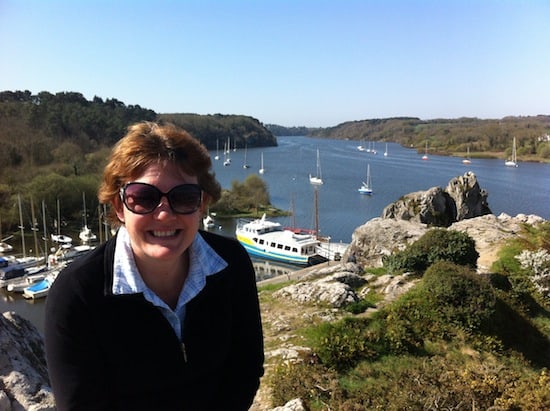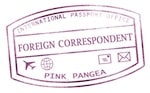 I love food. I love trying new things and I am always keen to taste dishes that are a specialty in the area that I am travelling in. In fact, I indulge in seafood and bunny chow in South Africa, schnitzel and curry wurst in Germany and lamb dishes and baklava in Turkey to name but a few.
So here we (my brother and I) are in France on the south coast of Brittany to be exact. We've had a great few days exploring the rugged coastline. I have paddled in the sea, wriggled my toes in the sand and we've enjoyed refreshing Monacos (beer with dash of black currant juice) on the beachfront. It's been fab.
We now find ourselves in a small seaside town of Le Pouliguen west of St Nazaire. A colorful harbour full of bobbing yachts and a promenade lined with bars, cafes, bistros and restaurants. We are spoilt for choice by the number of restaurants but finally we decide on one and head inside. We are greeted by a friendly waiter and once again my brother's fluent French comes in very handy. We enjoy the view and have a chat while enjoying a drink.
When my meal arrives, I am shocked at the disgusting smell!
The menu is interesting and whilst I am ALWAYS drawn to mussels, I decide that I already have a photo of mussels for my website and I should try something else. The most interesting thing that I see, is fried scallops on sausage on mashed potato. It sounds like an interesting combination so I go ahead and order it.
When my meal arrives, I am shocked at the disgusting smell that is coming from my food. It doesn't smell like it has gone off, it just smells…well… awful. I ask my brother if he can smell it but he is concentrating too hard on devouring his cheese burger (which interestingly enough has not only a beef patty but also a potato patty….AND chips!!).
I carefully taste a scallop in case they are the smelly culprits but they are cooked to perfection and taste delicious. I am relieved….you never want to get on the wrong side of seafood which is spoilt!
But now that I have finished, I am curious and a little worried.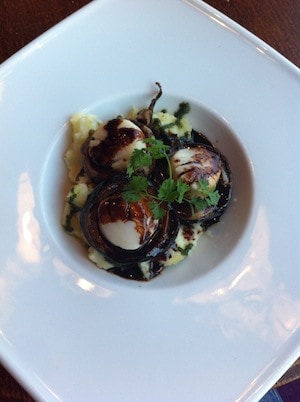 Next, I try the sausage which has a weird kind of circular texture to it, like concentric rings on trees when they've been cut down. AHA!!! I have found the guilty party! Wow, are these things for real? I chew and hope it gets better and I discover, the taste is not so much disgusting as it is outrageously strong. I decide to continue and give the dish a chance.
The mashed potatoes are smooth and creamy and the combination of the three ingredients complement each other well. I finish the meal and wonder how something so smelly can work so well in a dish. Thankfully, the portions are quite small.
But now that I have finished, I am curious and a little worried. What were these smelly sausages made from? Have I eaten some poor animal's private parts? Have I eaten brain and liver sausage? My mind works overtime. I question my brother but even his fluent French can't translate the one word on the menu that will reveal all. I struggle…do I ask the waiter? I decide on photographing the menu and waiting for a quite moment where I can ask Google and all will be well in my world.
But my curiosity gets the better of me when the waiter comes to clear our dishes and wipe the table, so I quickly ask my brother to ask the dreaded question. I didn't need to understand French to see exactly where the waiter's hands went to describe what I had just eaten. It turns out my foul smelling and tasting sausages were made from tripe and pork intestines. Lovely!
Thankfully, the trio of chocolate desserts more than made up for everything.
While I am happy that it wasn't piggy you-know-what, I can quite easily say I would never ever order this again. I'm glad I have eaten it and experienced it to share with you but there are many more interesting things on a pig that I would choose to eat….just not its intestines…
Thankfully, the trio of chocolate desserts more than made up for everything. Warm chocolate spring roll, chocolate and nut case filled with chocolate mousse and chestnut ice cream on chocolate brownie resting on fruit purée with elaborate chocolate decoration. Perfect way to end a meal and day…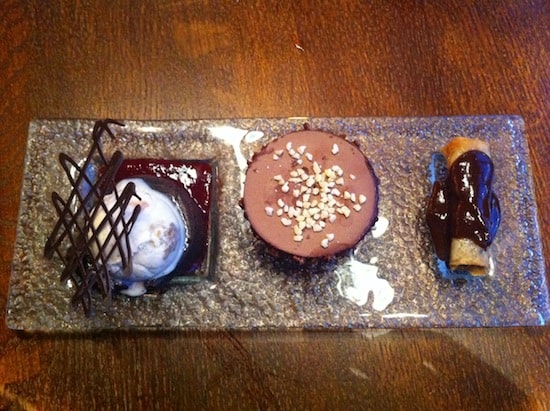 Photo credits for Surprised By Foul Food in France by Colleen Setchell. Here's to eating more interesting meals. What crazy foods have you eaten abroad? Comment below to share your stories!