French Foodie Tour: Top 5 Must-Eats in Paris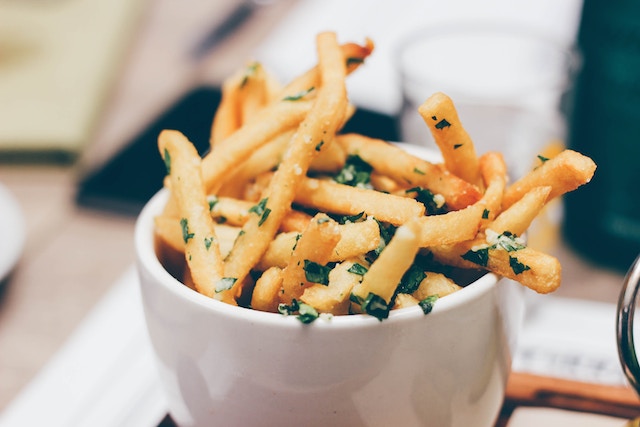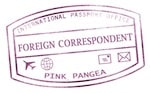 Imagine visiting Paris without the endless list of must-see monuments, cultural and historical sites, world class museums, top-notch shopping and more. What would you do to pass the time? Where would you go?
Lucky for you, I've been imagining this situation for quite some time, and have come up with the perfect itinerary! Picture delicate French pastries, Croque Monsieur sandwiches, and flavorful filet mignon. That's right, a French Foodie tour!
Paris has a world famous cuisine that should not be overlooked! As far as I'm concerned, you could dedicate your whole vacation, or at least a day or two, to getting to know the taste of France. Here's what that might look (read: taste) like…
Breakfast on the go from L'Avant Comptoir – 6th Arrondissement:
There's no question that crêpes belong at the top of any traveler's "French foods to try" list. The real question is: where should you get them? L'Avant Comptoir, located just off of Boulevard St. Germain in the heart of the Latin Quarter, offers whole-wheat and regular crêpes with a huge array of toppings. It doesn't matter whether you're a "sweet" or a "salty" kind of girl; there's something to satisfy every taste. From tomato and mozzarella, to ham, egg and cheese, to nutella and banana, the possibilities are endless. I know this seems like an incredibly difficult decision, but take it from someone who has a little too much experience in this area, you can't go wrong at l'Avant Comptoir.
This café gives you a bustling outdoor seating area, delicious salads, tartines and sandwiches, and a classic French feel all in one! This perfect lunch spot is only a short walk from St. Sulpice, one of the city's most beautiful churches, and is surrounded by great Parisian shopping. If you really want the Parisian lunch experience, don't run off as soon as you're done swallowing. French meals are lengthy, so sit back, relax, and people-watch in one of the trendiest neighborhoods of the city. You'll be happy you let your food digest…the next meal is only a few hours away!
Afternoon teatime and snacks at Ladurée – 6th and 8th Arrondissement
Famous worldwide for their macarons (incredible French cookies), Ladurée is the perfect place to drop in for a snack. Take your choice of macarons to go (dozens of flavors available), or sit down for a sophisticated tea party with Parisian tea sandwiches, pastries and more! Warning: Macarons are slightly addictive; make sure to save room for dinner!
Home of the always popular steak frites, this classic, menu-less restaurant will allow you to experience the true taste of Paris. Every guest is served slices of savory filet coated in the chef's secret "entrecôte" sauce, accompanied by an endive salad, a generous side of French fries crisped to perfection, and a dessert of his or her choice. As experts in the art of preparing this delicious French dish, the restaurant's chefs will no doubt leave you drooling for more. Luckily, seconds are readily available, and thirds!
Final destination, Glacier Berthillon for dessert – many Paris locations
Here you will find the best ice cream in Paris, especially known for their huge selection of unique flavors. Berthillon offers around 35 flavors of ice cream and an additional 30 flavors of sorbet. If that's not enough, some of their wildest and most delicious flavors are Gingerbread, Earl Grey Tea, Exotic Cocktail…the list goes on. Still not impressed? You'll have to see for yourself!
So there you have it, your French Foodie bucket list. Hopefully you'll finish this tour with a full stomach, an expanded palate, and a huge smile on your face! And remember, a city's food is just as much a part of its culture as its tourist attractions, so make your meals a priority when abroad! Bon appetit!