'Finding Nemo' in Trincomalee, Sri Lanka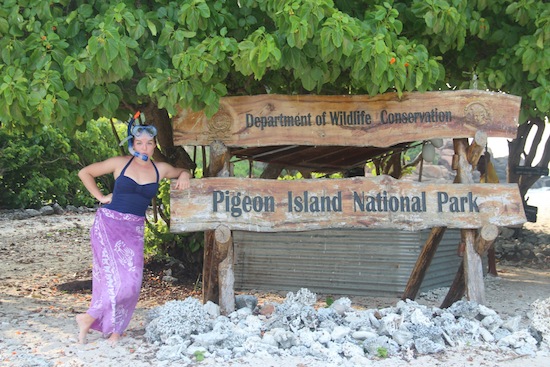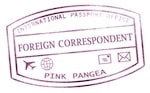 For as long as I can remember, my father has told stories about his summer-after-college backpacking adventure through Europe. I grew up hearing tale after tale of inviting hostels, friendly strangers, and exhilarating overnight train rides, all from "that summer in Europe." When my parents moved my family to Germany when I was fourteen, I began to experience the magic that is traveling through Europe at a much younger age than my dad. But it wasn't until last week that I experienced my first overnight train ride, and, well, it's definitely a story I'll be passing on to my kids.
I'm a Fulbright Fellow living in Colombo, Sri Lanka, and I recently had some of the best adventures I've had since moving to this lovely, frustrating, teardrop- shaped island over six months ago. Over a long weekend, I visited Trincomalee (Trinco), a city on the northeast coast of Sri Lanka, roughly 180 miles away from Colombo. The Trinco town adventure began with an overnight train ride – my first – from Colombo to Trincomalee.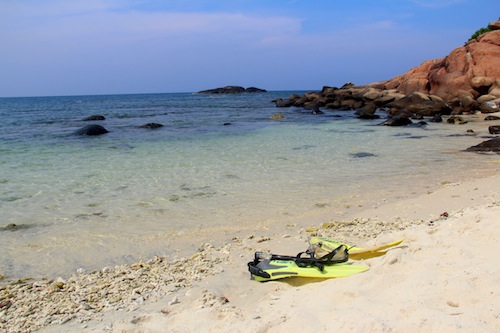 I felt like a little kid going to Grandma's for the first time. I love public transportation, and I was more than excited for this 1,250 Sri Lankan Rupee (10 USD), eight-hour overnight train ride across the country. I was beyond ready for the ride; I had packed snacks, magazines, plenty of water, a blanket, my headlamp… you get the idea. My friends and I shared two sleeper cars, each of which had a set of bunk beds, a small sink, and shared a bathroom. The train left at 9 p.m. and the four of us stayed up talking and hanging out until past midnight. The train was rickety, the compartment was smelly, and there was no sleep to be had amidst the shrill train horns, but there's nothing quite like crossing an entire country in the middle of the night.
'Finding Nemo' in Trincomalee, Sri Lanka.
I lay on my side in the bottom bunk, hands tucked underneath my head as I stared out the open window that my feet almost touched, the night air swirling around me. At its fastest, the train was going about 60 mph, but when we slowed down to pull into stops along the way, eerie silence enveloped the compartment and I couldn't help but feel like I was on the Hogwarts Express and about to be overtaken by dementors. At 5 a.m., we pulled into the Trinco train station, stumbled out into the warm morning, and got in a tuk-tuk to head to a fellow Fulbrighter's house, where I promptly crawled into a bed and fell asleep.
I woke up a few hours later and before long, was out the door en route to Pigeon Island. To get there, some friends and I hopped on a bus from Trinco to the northern town of Nilaveli, got off after about forty minutes, walked down a sandy lane, and paid a man to drive us in his speedboat to the island. (It felt kind of cool to leave one relatively big island for another much smaller one!) Pigeon Island National Park is home to coral gardens, rock pools, and a tree swing to die for. Its shallow reef, we quickly learned, makes for incredible snorkeling, and the underwater landscape was like nothing I'd seen before.
Well, except for when watching Planet Earth.
Well, except for when watching Planet Earth.
Snorkeling that afternoon, I saw every single fish from Finding Nemo (actually gurgled "Gill! Gill!" at one point). I saw fish longer than my calf; I saw fish that were literally every color of the rainbow. I swam with schools of neon- colored creatures that weren't at all bothered by a huge human paddling among them. I floated on the surface for what felt like hours, just watching and taking in all that was occurring below me. Coral reef, starfish, entire ecosystems doing their thing while I just watched life happen. I know it was just snorkeling, but it felt bigger, it felt like life on a grander scale. Every once in a while, I think we all get a glimpse of that, that feeling of being so insignificant yet so interconnected that you can't help but smile through your snorkel at it all.
Here's the thing – most tourists visiting Sri Lanka don't venture north or east at all, and the ones who do make it up here usually bypass Trinco to head farther north for the nice beaches. But Pigeon Island in itself is a reason to leave the popular and overcrowded beaches that have taken over the southern and western coast of the island and to get up and east. Trincomalee is a place that was heavily affected by the recent civil war, but is starting to thrive again. The city sits along one of the world's deepest natural harbors, is full of history, and is charming in its own way.
The day after visiting Pigeon Island, my friends and I set out to explore Trinco town a bit. We walked through streets lined with colorful old houses, enjoyed a rice and curry lunch, and just felt out the town for a while. In the afternoon, we meandered through Fort Frederick and saw the Buddha statue at the Gokana Temple, as well as the famous Koneswaram Kovil, one of Sri Lanka's most spiritually important Hindu sites. My favorite part of the day was walking up to Swami Rock, a scenic 130 meter-high cliff that offered beautiful panoramic views of the aqua-blue Indian Ocean.
I may have followed in my father's travelin' footsteps in a very different part of the world, but I'll argue that overnight train rides – no matter how smelly or rickety – are always worth it. And when you add in incredible snorkeling and a lovely, off-the-beaten-path town on one of the world's most diverse islands… well, you just can't travel much better than that.