In Conversation with A Broader View Volunteers' Sarah Ehlers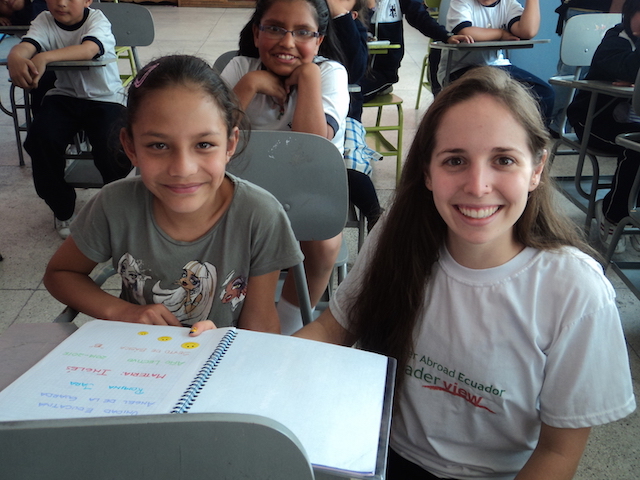 After traveling to Chile and witnessing extreme poverty, Sarah Ehlers and her husband decided to launch A Broader View Volunteers. Now, with service opportunities throughout the world, Sarah helps volunteers make the meaningful contributions that they crave.
In Conversation with A Broader View Volunteers' Sarah Ehlers
Tell us about yourself. What did you do before founding A Broader View?
My name is Sarah Ehlers. I was born and raised in Philadelphia. Although I hold a degree in Hospitality Management my career dreams always involved traveling with world. After spending over 10 years working in the travel industry, my then soon-to-be husband Oliver and I decided to create A Broader View Volunteers. We created a non-profit organization and sent our first volunteer abroad in January 2008.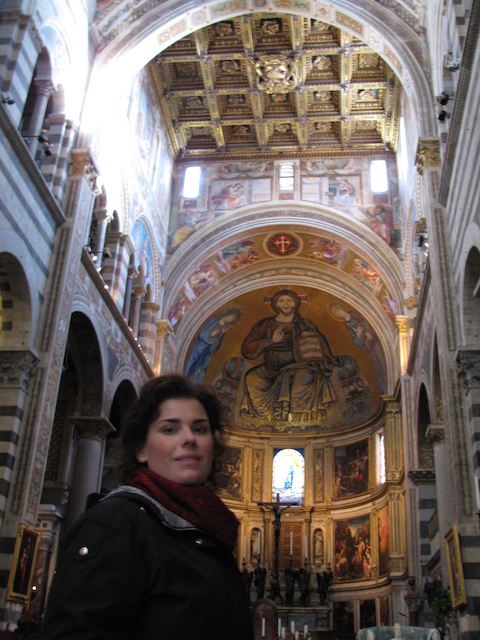 Tell us about some of your past travels and volunteer experiences.
I was very fortunate to have jobs that allowed and encouraged traveling overseas. By the time I was 26 years old I had already traveled to Egypt, Israel, Jordan, Morocco, throughout Central Europe as well as throughout the UK and Ireland.
Our organization has projects located all over the world, and just in the last two years I have been in Peru, Honduras, Belize as well as Chile!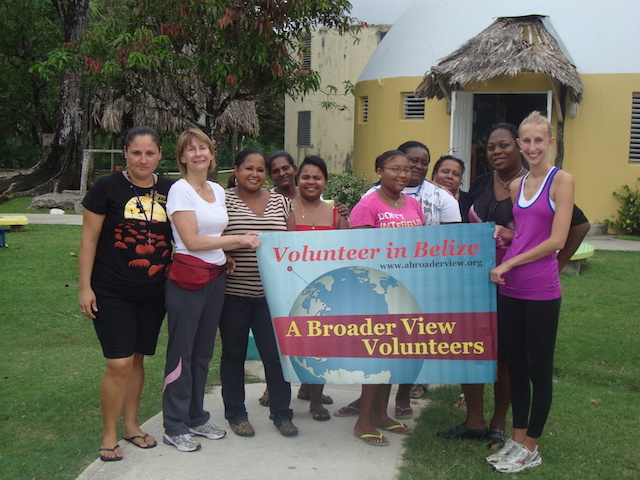 A Conversation with A Broader View Volunteers' Sarah Ehlers
What inspired you to start A Broader View?
It was after a trip to Chile, where Oliver was born and raised. It was during this trip that Oliver and I came up with the idea of creating A Broader View Volunteers. We saw such an overwhelming need of the local children and the incredible difference volunteers were making helping a local orphanage. We came home, started doing a lot of research and decided to create an affordable, safe and worthy program so that anyone who wished to travel and volunteer could easily afford to do so.
What is A Broader View's mission?
We founded the organization with the aim of providing the world, especially developing countries, with significant volunteer programs that help forge lasting bonds between volunteers and the communities they help. Volunteering in foreign countries helps promote communication and trust between nations, and provides everyone involved an opportunity to expand their global horizons. Oliver and I hope to enlighten and educate the minds of those who choose to make this journey with us.
What were some of the challenges in launching A Broader View? What were some of the highlights?
Honestly, the biggest challenge was having the courage to take the first steps. As with any new endeavor it is necessary to control any fear and anxiety of the unknown, which can cripple a dream. Highlights include all the trade shows, university fairs and non- profit events I have attended over the years allowing me to interact with past and also future volunteers!
In Conversation with A Broader View Volunteers' Sarah Ehlers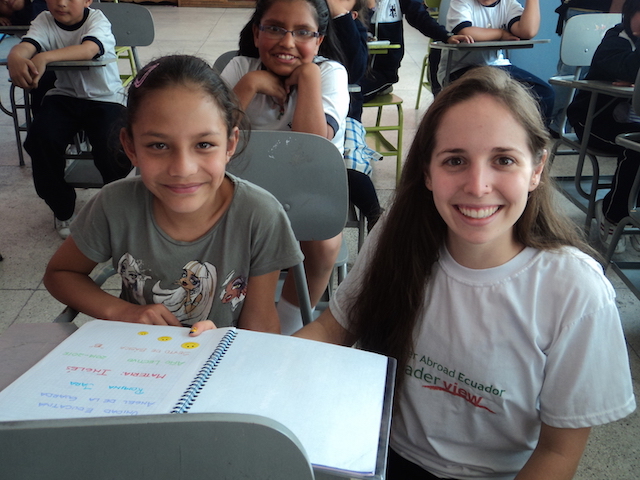 How often do you travel through your job?
As often as possible. We try to visit at least 2-3 project sites a year.
What does your job involve on a day-to-day basis?
I am very hands-on, speaking with volunteers every day, helping to plan their trips, and assisting with travel planning and fundraising. Ninety percent of my time I am in the office, answering calls, responding to emails, talking to our partner overseas, and monitoring in-country participants.
What's the best part of running A Broader View?
When I read a volunteers' feedback that says their lives have been changed forever by their volunteering experience. There is nothing more rewarding then knowing our organization has made such a lasting impact on our volunteers, as well as in the community where they volunteered!
What advice would you give other women looking to start an international nonprofit?
Do your research. Gather likeminded, positive people around you. Hire a trusted lawyer and accountant to help sort through all the legalities and paperwork. Use social media to spread your message.
A Conversation with A Broader View Volunteers' Sarah Ehlers
Anything else you'd like to share with the Pink Pangea community?
Volunteering abroad is an affordable, eye-opening way for a woman traveler to see the World. As a 501 (c)(3) charity organization, our program fees are tax deductible for US tax payers. Ninety-five percent of our programs include a host family experience, which is not only imperative for cultural immersion, it directly financially benefits the communities hosting our volunteers. We genuinely want our volunteers to have a life-changing experience. Lastly, we have flexible program with no set dates or time frames.
Photo credits by Sarah Ehlers.