6 Hidden Gems on Australia's East Coast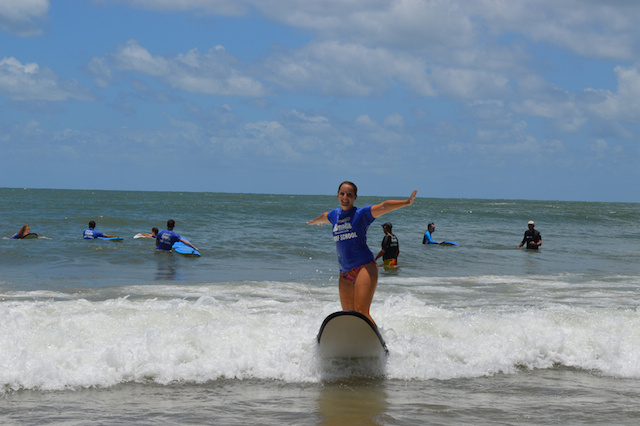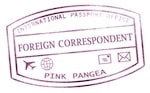 Australia's East Coast, from Sydney to Cooktown is absolutely stunning with a variety of things to do, see, and eat, and with tons of people to meet.  It's a well-traveled backpacker's dream, which is easy to navigate and plan.  It's also wonderful for solo travelers and women because of the vast number of people on the same route.  While I loved doing it and loved the ease and comfort of this route, I'm always a huge fan of getting off the beaten track.
Along the way I found a few lovely places that I enjoyed and noticed that not many others tend to stop by these places.  They were not only beautiful but also incredibly safe and comfortable for a women traveling alone as well. Here they are:
6 Hidden Gems on Australia's East Coast
1. Burleigh Heads
In the region of the Gold Coast but south enough of "Surfer's Paradise" to miss the crazy antics, you will find this little, quiet, beautiful beach town.  It is hard to get to without a car but the peacefulness makes up for that.  Along the beach you can walk through a national park reserve to see the stunning coast, into the riverhead to swim in the calm blue waters and even, if you dare, jump off the bridge connecting the two beach towns.
2. Rainbow Beach
Typically a jumping off point for Fraser Island (and I do recommend you take trips from there) that also deserves a stay.  The tiny town has one of the largest sand blows I've ever seen and the sand is colored (hence the name)! You can sand sled down the hills, wander the blow to discover the different sand colors hidden underneath and catch an amazing sunset. Aside from having amazing views, the area also has a small town vibe with just two bars in town, a few dinner spots and three hostels.
3. Agnes Water/1770
This area is known as the founding spot of Australia and includes just two little towns on the coast.  My two favorite activities took place here that, as a woman, helped me overcome some big fears. The first, scooteroo, allowed me to ride on "mini choppers" in a bike gang around the rolling hills of the town. If you have never driven a bike or scooter, this is the best way to give it a go.  You'll be in the middle of a big group and feel like you're part of the gang while taking in the views, the kangaroo sightings and the sunset.
The second was surfing. I've been scared of waves since I was young so this was certainly not the first activity on my to-do list.  There is however a $17 surf lesson every day on the main beach.  The lesson was fantastic because there was no pressure and I learned how to stand on the surfboard the first day.  After a few times out there, I was unstoppable.
4. Castaway/Middle Island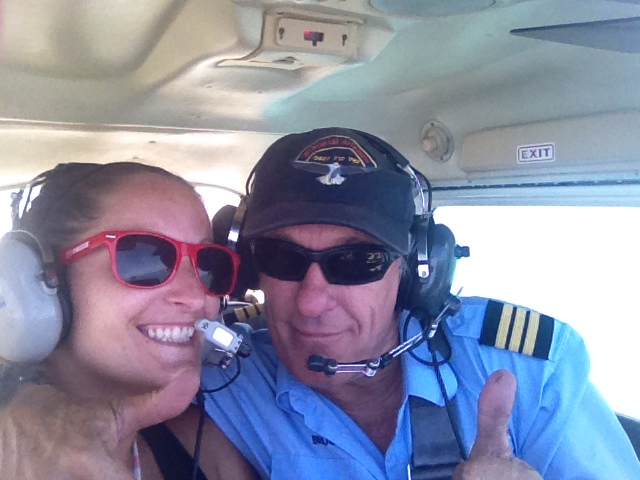 As part of a trip organized by a resident of Agnes Water, I flew to this island in a small prop plane that did a few fun tricks along the way. When I landed on the beach, there was a small "camp" set up with tents, cookware and a fire pit that the 10-12 people in the group could use.
From there, I was on my own to fend for myself–on a beautiful uninhabited island with kayaks, tubes, volleyballs and a map.  On the island, there are beautiful caves, walking paths, viewpoints and more.  People in kayaks often spot a few dolphins swimming in the cove. Did I mention I was flown there and back?  Imagine the views alone!
5. Emu Park/Great Keppel Island
A bit far off the beaten track I didn't have much time to spend in Emu Park but I had a day on Great Keppel Island.  If you have the time, you may want to spend longer.  It's a small island with a deserted resort and very little else.  There are just a few small resorts and a campsite but tons to explore.  I walked around all day to various lookouts and beaches where I was the only person in sight.
The shallow, crystal clear waters were a spectacular blue and incredibly inviting.  There was a small family of goats I ran into whom seemed to have made their home in the bush. A family I met on the ferry was kayaking to another small island nearby to camp for a week, which sounded amazing.  It's a great place to see some great views and experience some peace and quiet with nature.
6. Port Douglas
So maybe I'm biased because I've been "living" here for over a month now, but this is a place to come and stay for a bit.  There is nothing to "see" and check off the list, but it has one of the best vibes.  The backpacker crowd is limited and most only come for a night or two and leave town.  The sailing community and "new locals" scene is quite large with people who came and just haven't left yet.  I've managed to make an amazing set of friends, find work, and learn to sail.  (I even competed in my first official sail race and came in first!)
So don't stop in Cairns. Make the trip up to Port Douglas, check out the free sailing at the yacht club on Wednesdays, stop by the local happy hours, get a car, drive to the blue hole and enjoy a walk around the area to take in the views of the Great Barrier Reef.
Of course while you're traveling the coast don't miss Byron Bay, Noosa, Fraser Island, Whitsundays (experience the Maxi Sailboat!), Magnetic Island, and the Great Barrier Reef!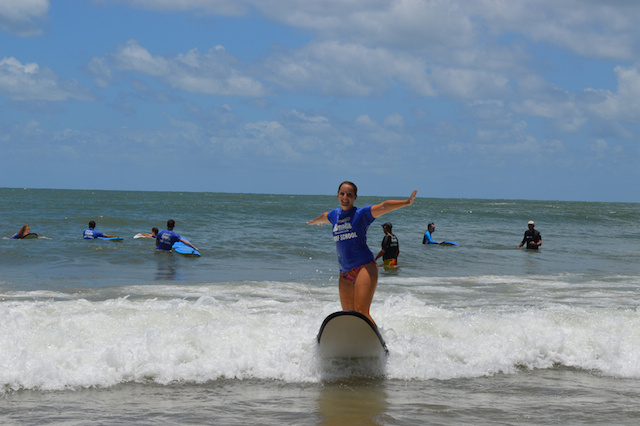 6 Hidden Gems on Australia's East Coast photo credits: Jessica Burkhead.