Pure Pleasure: Italian Food and Culture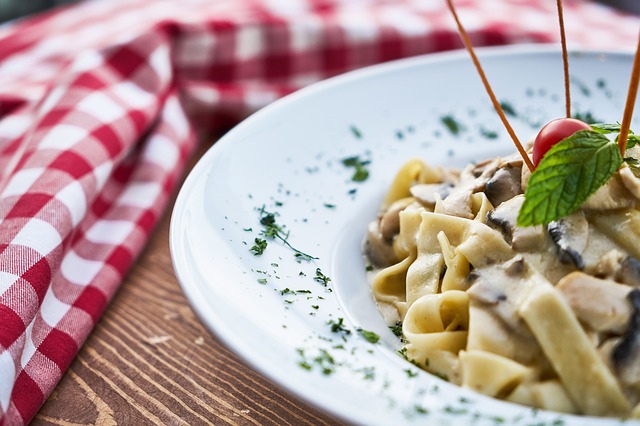 It was two summers ago that I decided to study abroad in Italy and soak in Italian culture. It had always been a desired destination, though alongside other countries on my mental list. I remember the realization vividly. I was sitting on the beach of the North Carolina shores, feet sinking further into the sand and tide inching closer to my chair, reading Eat Pray Love by Elizabeth Gilbert. In her memoir, Gilbert shares her struggles with depression, divorce, and views on God. In order to create a joyful life, she spontaneously outlines an adventure during which she will visit three different countries, each chosen for its expertise in one of her three pursuits.
Beginning in Italy, Liz learns the practice of pleasure, in India the practice of devotion and spirituality, and in Indonesia the practice of balance. I have yet to visit India or Indonesia, but as for Italy, I now know that Liz began her journey accurately. Everything here seems to exist purely for the purpose of pleasure. I've only been in Italy for a few weeks now, so perhaps I'm still in the honeymoon phase, but from what I can tell, Italian food and culture and pleasure are synonymous.
Let's begin with the most obvious pleasurable aspect of Italian culture: food. Because there is a much higher rate of regulation on Italian agriculture compared to that in the U.S., every ingredient has a richer concentration of flavors, vitamins, and minerals. The other secret to such pleasurable dishes is slow cooking, which (even in the U.S.) yields better tasting food. Italians, usually the mothers or grandmothers of the family, start cooking dinner when breakfast begins, and often Sunday lunch preparation will begin around the same time.
Pure Pleasure: Italian Food and Culture.
Slow cooking, however, means waiting longer. Italians eat little for breakfast and rarely eat between meals (for example,"brunch" does not have an Italian translation–not even a cognate). When it is finally 8:30 and time for dinner, Italians are happy to eat all three courses. In the U.S., people normally cram down food when they have waited all day to eat. Here in Italy, meals never seem rushed despite the level of hunger. One example of this is the lack of a "to-go" culture. Not once have I seen any person leaving a coffee shop with a portable cup, nor have I been asked if I'd like my drink "for here or to-go."
The origins and grammar structures of a language can reveal cultural values and customs. What I find most interesting about the Italian language is the way in which it mirrors the country's theme of pleasure. Around 1892, Italy became one united country after existing as individual regions, which differed in policy, custom, and dialect. At this time, the regions came together to form one consistent government. When forming a consistent language structure, instead of choosing one preexisting dialect for the country's standard, they searched through each to include only the most beautiful words. The most pleasing aspects of each dialect were included to form what we now know as Italian.
One part of the language that emphasizes this same idea is the way in which it speaks of pleasure.
One part of the language that emphasizes this same idea is the way in which it speaks of pleasure. English phrases pleasure in a way that is rather possessive and narcissistic. "She likes X," shows that the verb, "to like," is conjugated based on the subject, "she." The action of preference is used as a verb connoting autonomy, something over which we have control, while the direct object, "X," is less significant.
Italian phrases preference in a kinder and unselfish way. "Le piace X," shows that the verb, "piacere" meaning "to be pleasing," is conjugated based on the direct object, "X". The action of preference is used here as a transitive verb, something that effects the subject as a result of the direct object ("le" or "to her"). In Italian culture, more significance is placed on the pleasurable thing itself while the person plays a smaller role.
So far the greatest growth I have experienced while soaking in Italian culture has been learning to embrace pleasure. America too frequently values deprivation, seeing it as a sign of strength to resist that which is "too good." My advice to any current or future travelers, whether it be to Italy or elsewhere, is to give yourself permission to seek out as many pleasurable experiences as possible and to fill each day with joy and appreciation.
Photo for Pure Pleasure: Italian Food and Culture by Pixabay.