Chaperoning a School Trip in Italy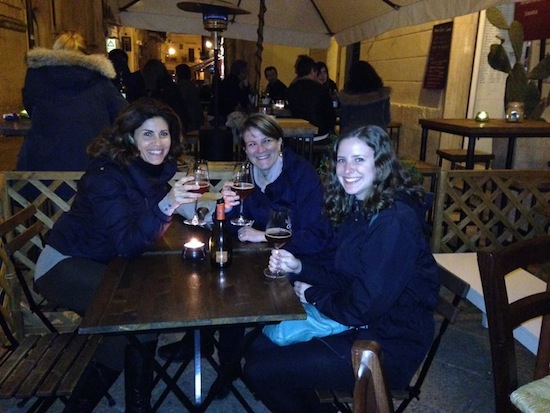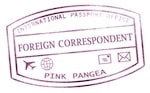 Being the only English "mother tongue" teacher in my Italian high school has some really great perks. One of these is that students not only respect you as a teacher but they treat you as a friend (although the latter could be because I am no more than seven years older than some of them).
Another perk I recently was able to experience was becoming a member on the school trip–something the principal was not too excited about since he didn't think I could handle the task. A colleague later told me that when she asked if I could go, as well, he asked, "Oh, la ragazzina?" a.k.a., "Oh, the little girl?" Thanks, principal, I'm 23. Finally, the blessing was given and all I had to do was count down the days before I got a mini-vacation during the work week.
This was something I had been looking forward to for months, but as the day drew closer I realized: this may be more difficult than I initially thought. As I was saying, students think of me as a friend, and yes, they respect me, but that's when we are in the classroom. What would happen on those four days with no classes and lots of opportunities for headstrong teenagers to test my patience and question my authority? "Uh oh" was really the only thing that came to my mind.
When the day of the trip arrived, I decided to enjoy it all just as I had planned to when the opportunity was first presented to me. Along with two other English teachers and around 40 students, we set out early from Malpensa airport and flew from one side of Italy to the other. We landed in Puglia, the heel of the boot-shaped peninsula, just two hours later. Excitement is contagious and it was so great to see my students jumping up and down so I quickly decided that it wasn't going to be so hard to have fun.
And the trip was nothing but fun. Each day we toured a new place, from the beautiful Baroque Lecce, to the beachside towns Gallipoli and Bari, all the way down to the southernmost point in Puglia at Santa Maria di Leuca. We even went to the region next door, Basilicata, to see Matera, a UNESCO World Heritage site.
Every step of the way, the students behaved impeccably, even when we let them go out and enjoy the nightlife. Not only did this school trip give me the chance to see a section of Italy I had never been able to before, but it also presented new opportunities for me. I was able to let down my guard as a teacher and act a little bit like a crazy high school teenager. I think that people in their 20s don't do that enough. We're torn between feeling too old to do certain things, and at the same time, wanting to do them anyway. For me, it was a nice vacation from saying, "I'm old enough to know better." I also got to know my colleagues on a more personal level.
The trip as a whole was eye-opening and made me all the more satisfied with my job. Getting to see, in a different way, that I work with some pretty fantastic people was one of those unexpected perks that are sometimes the best kind. What more could a teacher want?