A Quick Homesickness Fix: My Family's Visit to Spain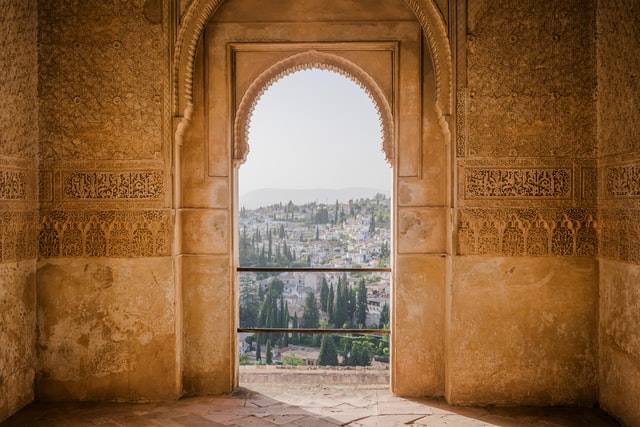 After having lived in Spain for six months, homesickness has more than started to creep in. This, of course, was inevitable, since I get homesick at school in California, which is only a two-hour plane ride away. Spain is a little further. There are remedies to coping with homesickness from abroad such as Skype or cooking your mom's best recipes, but I am not going to lie and say that any of these are a cure-all. Nothing really is, but the best way to cure homesickness, if you're going for instant gratification, is to bring home to you.
I am lucky enough that not only could my parents take off two weeks to visit me, and to go to Barcelona for a futbol game, but also that my siblings were able to spend their spring break with me. I felt so grown-up showing my family around the city and answering all their probing questions about my daily life like: Where do you buy your groceries? Do you really have to go to different stores for different products? What do you do when you aren't in class? Who are your friends? What do you eat when you go out to dinner? The list goes on.
What I enjoyed the most was being able to teach my family about Murcia and this specific region, since none of us had ever been here before (even though my mom studied in Spain when she was in college). This was even more true with my siblings who had a very limited knowledge of Spain, since we had only been to Andalucía as a family, and did not recognize the majority of the food. I also got to play translator. Although everyone in my family, except my father, speaks Spanish, none of them were prepared for the mumbo-jumbo that is the Murcian accent.
The Murcian accent has different suffixes (-ico instead of –ito for the diminutive), leaves the "s" off the end of words, cuts some syllables out if they appear to be unnecessary (which they never are),
and is generally characterized by mumbling. All in all it was a lot of fun. The hard part was, of course, saying goodbye.
As I said earlier, this is instant gratification. Although Skype conversations and home cooking are fun, you know that they are only band-aids. When the family comes to visit, you get
so excited that you forget they have to leave in a week–or at least that's how it was for me. There is only so much time that you get to see your family in person and then they are gone. This then leaves the next Skype conversation feeling a little bit more contrived and a lot less of a comfort. Slowly the disappointment brought only by being able to see and not hug your family dissipates, but at least for me, it is always difficult.
I love that I am in Spain, studying abroad, but I do miss my home. I guess my advice from this experience is this: enjoy the time you have with your family when they do visit, because the visit does have to end and real life starts back up again.
Quick Homesickness Fix: My Family's Visit to Spain photo by Unsplash.