Hot Dates in Sulphur City: Exploring Rotorua, New Zealand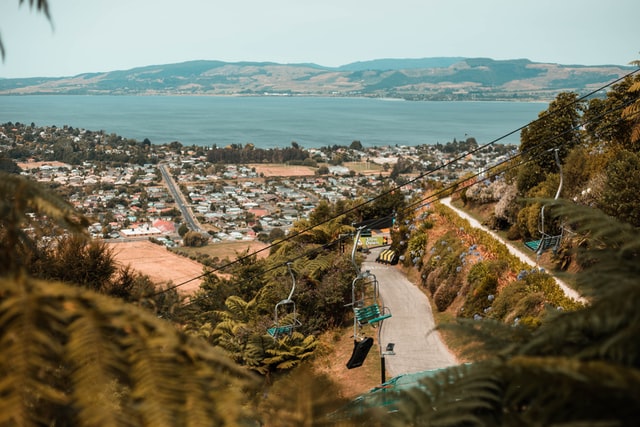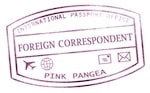 Rotorua, the geothermal capital of New Zealand, smells like rotten eggs. It really does. But, somehow, this place is still (in my opinion at least) an incredibly sexy destination. Now, I know what you're going to say, but hear me out–Rotorua is that guy who you just can't get enough of because his skin is bubbling with sex appeal, only in this case, its geothermal activity and the ground really is bubbling. Like, for real, the mud boils here. How sexy is that?!?
Here are three hot dates for you and your significant other. Or just you. Either way, they're definitely, um, hot.
Hot Dates in Sulphur City: Exploring Rotorua, New Zealand
1. Stand Under a Hot Waterfall at Kerosene Creek.
We all know hot tubs are romantic. How about a hot creek? With a waterfall? Could it get better than that? Kerosene Creek is definitely my favorite Rotorua hang-out. Nothing quite like concluding a long bike ride with a hot soak in the woods. You come out smelling a bit sulphur-y but nothing compared to the fancy sulphur pools in town — and this one's free!
2. Get steamy at the Wai-o-tapu Thermal Wonderlands.
Stand in clouds of steam rising off the orange and blue Champagne Pool. Check out the vivid lime-green pools and ogle the boiling mud. If you're there at the right time you might even get a chance to see the Lady Knox geyser shoot 30 to 40 feet in the air. It costs about $30 NZ a person to enter the park, but I really think it's worth it because the colors are totally bizarre and you will never see anything quite like it, anywhere else in the world.
3. Test the Waters at the Hot-Cold Stream.
This hidden gem, just a little bit past the Wai-o-tapu Wonderlands, is actually two streams coming together–one hot, one cold. The trick is finding your perfect spot where the temperature is just right for you. Or play chicken with your date and see how far up the hot stream you each can get before the heat becomes too much.
Bonus: this little creek looks like something straight out of Lord of the Rings, so be on the look-out for hobbits.
Photo for Hot Dates in Sulphur City: Exploring Rotorua, New Zealand by Unsplash.