Balancing Wanderlust and Wedding Planning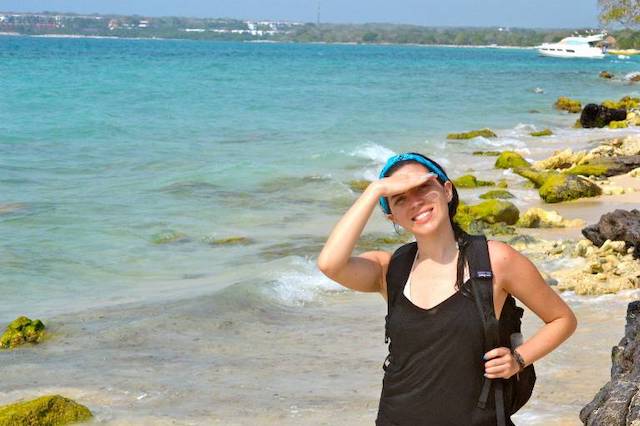 It had never occurred to me to push travel on the back burner in lieu of planning my wedding. I could no sooner separate two sides of myself than choose between swapping guidebooks for wedding magazines.
So, when the time came to don a diamond ring and assume the role of blushing bride, I felt at odds.
With the plan to leave New York and travel around the world in 2016 with my soon-to-be husband—a plan we had appropriately dubbed The Pin The Map Project—I had made the decision to make travel a priority and frame all my financial purchases with our RTW tour in mind. As a newly reformed spender, saving for travel had been an ongoing learning experience that required me to think twice before ordering that $14 mojito or purchasing yet another lipstick from Sephora.
Pinching pennies for my future trip was tricky, but it was now the balance between planning a wedding and saving for travel that proved difficult to navigate.
Balancing Wanderlust and Wedding Planning.
As I giddily researched the costs of décor, florists, catering, venues, hairstylists and all the other details that go into a wedding, I couldn't help but cringe. $3,000 spent on wedding decorations and flowers could easily pay for our flights to Southeast Asia—I had gotten too good at framing my purchase decisions with travel. On one hand, I didn't want to scrimp on my wedding day only to regret it down the line. Similarly, I refused to relegate my travel plans—now and in the future—to the pages of my journal, never to be fulfilled.
The trick was to find a savvy way to host the wedding of my dreams while still prioritizing travel, finding a way to have my wedding cake and eat it too.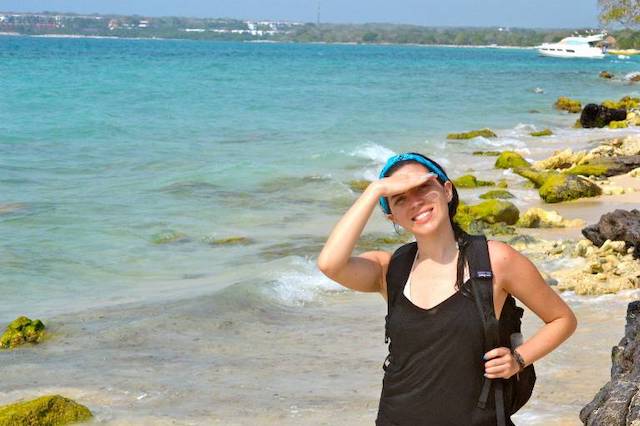 Choosing Bali over Blenders
As most brides can attest to, there are two options for your wedding and that is to have it abroad or closer to home.
While hosting a wedding overseas will have its obvious benefits—exotic location, option to jump straight into a honeymoon, having a smaller guest list, etc.—it can also prove more expensive when dealing with airfare, foreign wedding vendors and exchange rates. Having opted to host our upcoming wedding a mere three hours from Manhattan amidst the Catskill Mountains, we were determined to venture across the world to Indonesia for our honeymoon.
The savvy observer might take this moment to ask how exactly does that sound affordable? Let me introduce you to Zola, a start-up company that began in 2013 and specializes in online wedding registries. The founders of Zola realized that engaged couples today are more passionate about adventure and experiences than just tangible items such as dishware or blenders. Seeing an opening in the market for their idea, Zola started as a destination for couples to tailor a wedding registry with their passions in mind—in our case, travel.
Having lived with my fiancé for over three years, we have accumulated our fair share of furniture and other household appliances to make building a standard registry seem unnecessary. With images of honeymooning in Bali dancing in our minds, we built a custom "honeymoon registry" where guests could gift us elephant rides and/or contribute towards airfare, Balinese healing ceremonies, and temple tours in Ubud; instead of upholstered chairs and fine china. Stepping outside the box with our registry allowed us to make travel a part of our special day at no extra expense.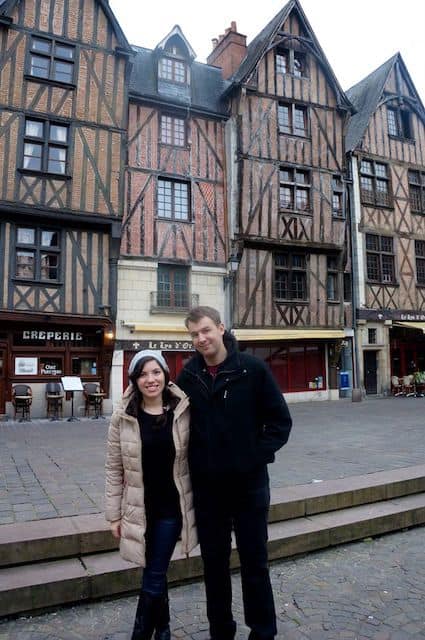 Knowing When to Save and When to Spend
In talking with friends who have attended other weddings, there are three things that they always walk away remembering: the quality of the food, whether it was an open bar and how good was the DJ. Music, food and cocktails are a recipe for any party, and, in the case of a wedding, are details to spend on. Look for a wedding venue that already has in-house catering, this is a financially savvy move that eliminates the cost (and hassle) of looking for other caterers.
While spending on music, food and an open bar will ensure happy guests, saving on décor doesn't mean the walls of your reception should be barren. Tricks such as swapping fruits and herbs for flowers in centerpieces and choosing affordable décor will make the difference between a high cost wedding and a budget one. Artisan websites such as Etsy sell homemade décor and charming favors at cheaper price points. Whatever your wedding theme is—be it rustic and chic, nautical or worldly—Etsy will have unique finds that can be tailored to your preference without breaking the bank.
*Tip: When purchasing large orders for favors or décor, make sure to do so in advance as Etsy is run by artisans and it takes time to complete orders.
Balancing Wanderlust and Wedding Planning with Nikki Vargas.
Something Borrowed, Something Blue, Something Travel
While I don't pretend to be an expert on weddings and I am far from the crazed bride stressing over napkin colors, I do believe weddings are a reflection of the couple. My husband-to-be and I are both travelers with a desire to see the world—and it is that desire we hope to infuse into our wedding plans.
Rather than a guest book we have a vintage globe for guests to sign and write their well wishes. Rather than a standard save-the-date, we had cards shaped and modeled after vintage luggage tags. Our wanderlust has been woven throughout the entire wedding in subtle ways that gives guests a glimpse into our love for travel.
At the end of the day, a wedding comes down to the bride and groom and what they prioritize. Striking a balance between wedding planning and wanderlust can be done in many ways—through a "honeymoon registry," travel themed décor and even money-saving tricks—to ensure you'll be able to afford more than bus rides home after you say "I do."
Photo credits for Balancing Wanderlust and Wedding Planning by Nikki Vargas.