5 Things to Do Beyond Bali Beaches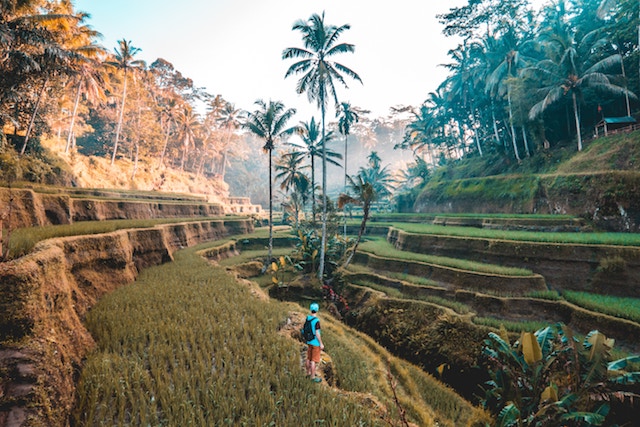 "Bali time" is the slogan to adopt once you've realized the pace of life on the small Indonesian island is much slower than you're use to. The momentum at which things get accomplished could only put the American South to shame. Everything gets completed, just in its own time and soon after making the adjustment, you'll find yourself getting into the rhythm while enjoying a slower pace of island life. Interested in experiencing the Balinese slow living lifestyle? Move away from the busy beaches and explore more of what the island has to offer:
5 Things to Do Beyond Bali Beaches
1. Get Cultured
Bali has a deeply rich culture, but the idea of learning more by visiting a museum while on a tropical island is usually far from the minds of the beach goers. The Setia Darma House of Mask & Puppets will have you intrigued enough to fold up your beach chair and venture inside. Located just outside of Ubud, once arriving you'll find several Javanese style houses among a garden oasis. Each house contained puppets and masks from all over the world–most were antiques and some dated back hundreds of years. A large portion are from Indonesia with a space devoted to the many masks used for Balinese dances, or Topeng.
Originally a private collection, it was opened to the public in 2006 with the idea to educate others about the culture while preserving and promoting the art form.
2. Get Educated
After tucking that bikini away in your luggage, seek out a more hands-on experience to get to know the Balinese religion. Puri Lukisan Museum in Ubud hosts a course on learning techniques of creating Balinese offerings. The offerings are those small, adorable creations often accompanied with incense that you'll almost nearly step on in doorways and sidewalks throughout town. For a few hours in the morning you can learn from a patient teacher, the art of forming palm leaves into a religious offering and how complex the design, even with its simplistic beauty. If working leaves and flowers into nature's origami isn't your thing, there are other cultural classes and instructions the museum offers. Be sure to get there early before your course so you can see the modern Balinese artistry throughout the museum's four buildings.
5 Things to Do Beyond Bali Beaches
3. Get Zen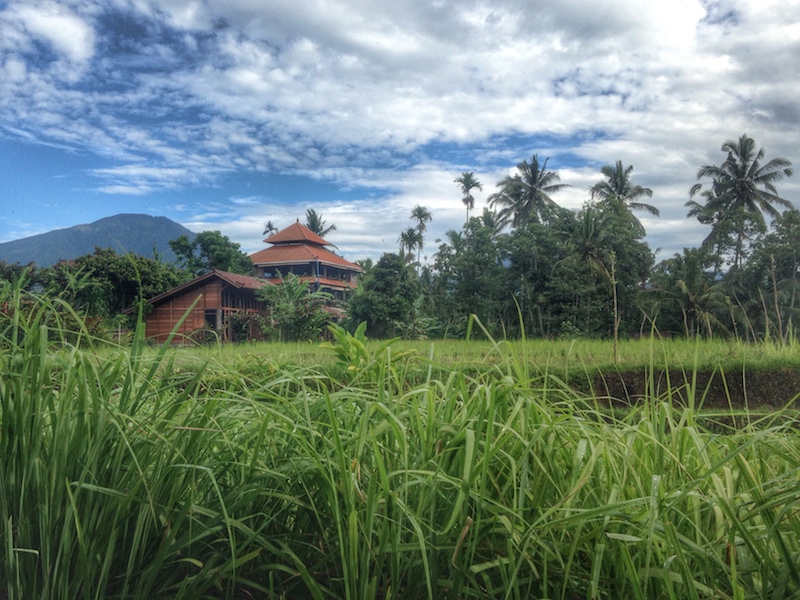 After the runaway success of Eat, Pray, Love, readers came to Bali wanting to experience the island and tap into their spiritual side. Central Bali in particular has a centripetal force, pulling you in to the world of holistic practitioners, yoga studios, organic and local food choices and it slowly has become the epicenter for expat living. Once you've taken in the arts and culture that Ubud provides, Bali is a perfect location for immersing yourself in a yoga retreat or silent meditation.
Bali Silent Retreat for me offered a sprinkling of all things us soul seekers are looking for, eco friendly lodging, healthy farm to table meals alongside yoga sessions and mindful meditation with the rice fields as a backdrop.
4. Get Religious
Bali practices a form of Hinduism all its own so a tour of some of the bigger temples is a wonderful way to begin to understand its complex religion. It's said that Bali has more temples than homes, however many of the thousands of religious structures are shrines rather than a Pura. Tanah Lot and Uluwatu are two of the more famous temples, both easily accessible from any of the southern beach towns and two of the nine key directional temples said to protect the island from evil spirits.
More centrally located in Tabanan, there is another key temple, Batukaru. Tucked along the side of Bali's second highest volcano, the sacred site has some stunning views of the surrounding jungle landscape. Many Balinese pilgrimage here and there are several parts of the temple that are not open to tourists, however the spaces you can explore are peaceful with the forest vista providing a serene religious location closely tied in with nature.
5. Get Fit
In talking with some of our drivers I found a common pattern, that they all were avid Badminton players. I wasn't sure that this could be a coincidence that all Balinese taxi drivers like Badminton, but after some investigation I found out that Indonesians love the sport. We convinced our driver to let us go to his village and spectate one of his games; surprisingly he obliged. Aside from high school gym class in America, I haven't seen much of the sport. You can easily check out or participate in a pick up game in any small town, or like tennis, check out the pros at an Indonesian Open or national team game. Brush up on the rules and regs however. I'll admit we left our match not knowing the final score or which team was the victor. But we enjoyed cheering from the sidelines as the birdies went whizzing back and forth across the net.
Finding a deeper appreciation for Bali makes it easy to see why so many people come for a visit and find it hard to leave. Between the sports enthusiasts, silent meditations, unmasking culture and finding religion, the Bali beyond its beaches will leave you wanting to stay and uncover more.