Leaving the City for Country Living in Italy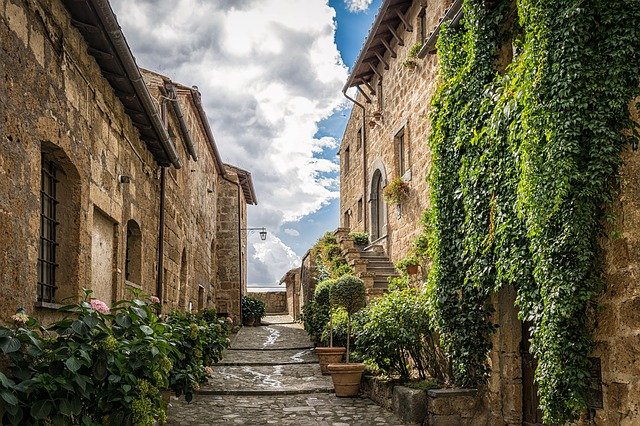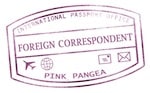 I take a stroll through my garden to get inspiration. When I can't see the house anymore overlooking the hills, I sit in a shady patch amid the dozens of gnarly twisted olive trees, individual as faces. Soon I will wander down to a huddle of fruit trees next to my vegetable patch to see what I can harvest.
I am in Palombara Sabina, in the countryside of Lazio, and this time last year I was living in a high-rise apartment block in the bustle and chaos of Rome 15 minutes walk from the Colosseum. In the rolling hills outside the city, my Italian man and I reclaimed a forgotten little villa with lush grounds built by his great-grandfather and left abandoned for nearly ten years. I've had to wake up to a few realities of living in the Italian countryside. But what I receive in return more than makes up for it.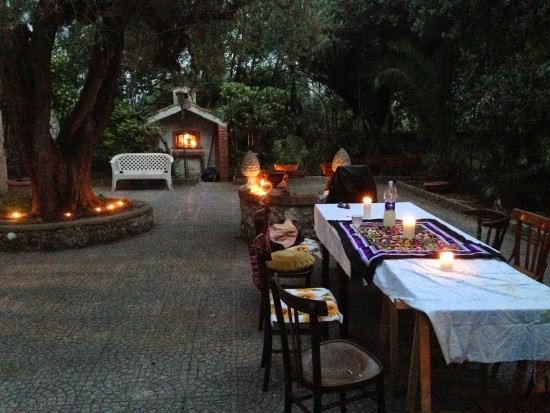 Let me tell you a few of my pros and cons of being an Italian country bumpkin.
When we first moved here there was a lot to fix up and the weather was torrential at best in a hard winter. A year later and we are still paying out to replace and fix appliances, dealing with mosquito problems, etc. I'm not sure what we're going to do with the leaky windows when the rainy season gets underway again.
Leaving the City for Country Living in Italy.
Having a lot of land means a lot of upkeep for just two people. I've had people over from Workaway.com to help with this but it's not a long-term fix. Then getting modern commodities can take time in the countryside, especially in Italy. Our Internet guy came, left and then "forgot" to return. While the locals are sweet they mainly stare at the new foreign girl, so at least for now all my friends are still in the city.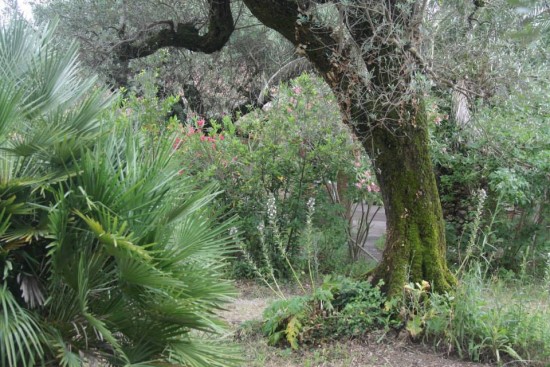 We are 40 minutes away and the local transport system is ropey at best. Their online schedule is more of a suggestion rather than a rule and I have to organize way ahead of time with my boyfriend how to get to the city for work or socializing. So I need a car. As I don't have a full driving license, I need to get one here but first I need the all-illusive residency, which is a nightmare to obtain in Italy.
A big pro for me is experiencing both the country and city life. Here, in my blissful country life, it is quiet and tranquil with space and privacy, all we could want immersed in nature. There are no chaotic traffic jams and crowds invading my sleep yet I still get to perform, work and go clubbing or to concerts in the city. We also don't pay the high rents of Rome. In fact we don't pay rent for the villa, as it is my partner's inheritance.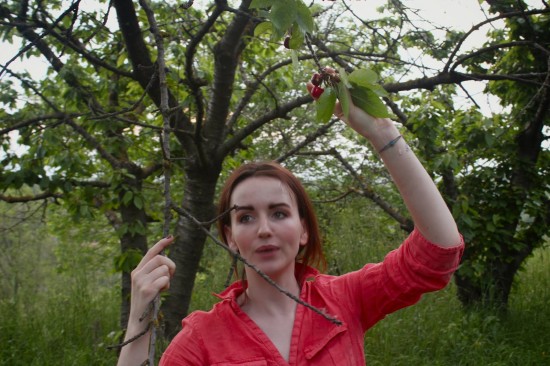 I've been having fun with trying to grow veggies and fruit for the first time and up keeping the land. We have a mini-studio for our art and music projects. In the evenings we sometimes have dinner in neighboring hill towns including our local town with a stone castle atop. Our home is also a great place for parties with friends and family who use it to get away and we've made great use of our wood-fired outdoor pizza oven.
Finally, my advice is that once you get yourself set up with the essentials, living the Italian rustic life can be the best decision you've made for peace of mind and quality of life. But get to know the language, expect things to go slowly and, most definitely, get yourself a car.
Photos for Leaving the City for Country Living in Italy by Pixabay and Sharon Moran.