5 Reasons You'll Want to Visit Bariloche, Argentina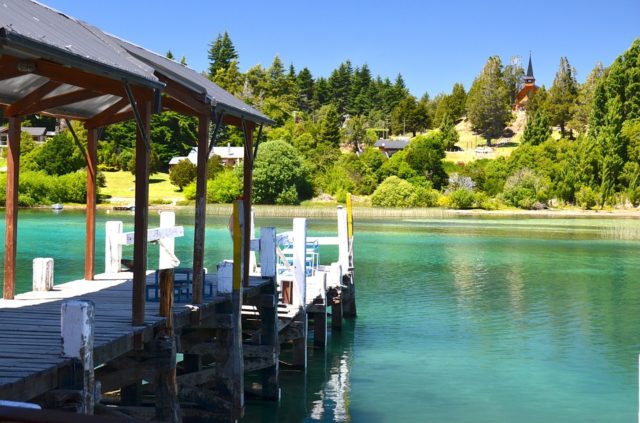 One of the many joys of living in a foreign country is getting the opportunity to explore exciting new places. When my mom decided to fly out to visit me in Argentina, it was the perfect opportunity to do some travelling around the country. The one place I knew for sure that I wanted to visit was San Carlos Bariloche in Patagonia.
And boy was I not disappointed. Bariloche is one of the most beautiful places I have ever been (and I've been lucky enough in my lifetime to visit many stunning places). I could list endless reasons why you should visit Bariloche, but here are my top 5:
5 Reasons You'll Want to Visit Bariloche, Argentina
1. Endless Mountains and Lakes
Bariloche is a feast for your eyes, with snow-capped mountains, deep green forests and crystal clean lakes, stretching as far as the eye can see. Pretty much wherever you go there is some gorgeous sight in front of you, but the best view is without a doubt from Cerro Campanario. This hill, a couple of kilometres outside the city centre, is perfectly placed.
Take the funicular to the top, or walk up, and marvel at the breath-taking 360 degree vistas of the Lake District. You can sip on a hot beverage at the tearoom at the top as you try to let the beauty of Bariloche sink in.
2. Chocolate Heaven
If there is one thing Bariloche is famous for, it is artisanal chocolate. You can't walk too far in town without coming across a delectable window display of every kind of chocolate imaginable. Mamushka and Rapa Nui are two of the best shops in town, with a wide selection of top quality delicious chocolate. And because it's Argentina, you can eat your chocolate in the form of alfajores and ice cream as well.
To learn more about this heavenly food, stop off at Havana's chocolate museum. If you're a truly dedicated chocolate eater, time your visit so that you're there for the chocolate festival in Easter.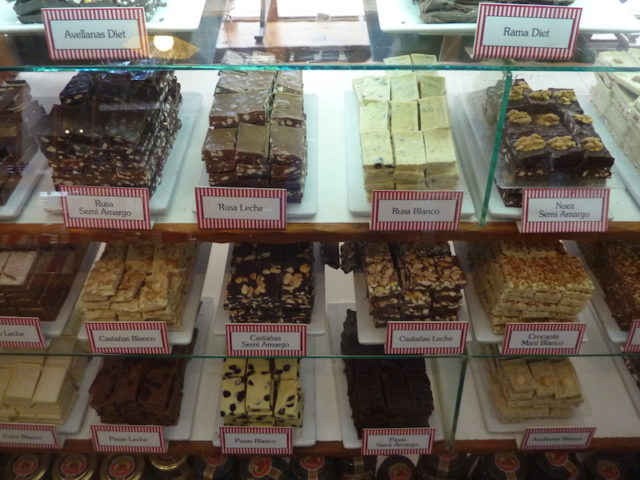 3. Patagonian Craft Beer
Bariloche's other culinary draw card is its craft beer. The secret to a great beer is good water – something the Lake District has a large supply of. The beautifully pure mountain water around these parts has led to a proliferation of craft breweries, with great selections of ales, lagers and stouts. Many of the breweries have great pubs as well, where you can sample some of the region's specialities, including Patagonian lamb and trout. There's nothing quite like a lamb stew with your ale to warm you up after a day in the snow.
4. An Adventure Paradise
With so much nature at its disposal, Bariloche has a whole host of adventurous activities on offer. Plus, after all that chocolate and beer, you may need to balance it out with some exercise! In the winter, skiing and snowboarding are obvious choices. Cheaper than a ski trip to Europe, but with all the charm of an Austrian ski village, plus some Argentine flair, Cerro Catedral is a dream come true for anyone looking to shred some powder.
But it's not just the ski slopes. Bariloche is the perfect place to go hiking, cycling (whether you're looking for a mountain bike adventure or sightseeing around the Circuito Chico), kayaking, rafting or trekking on a glacier. The options are endless.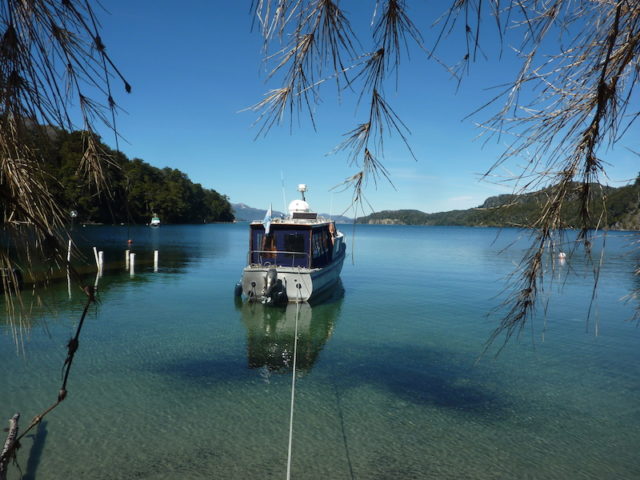 5. Day Trips to the Nearby Towns
The city itself is not the most beautiful thing, in comparison to its surroundings. But as soon as you venture outside the city centre, there are plenty of charming places to be discovered. There are many incredible day trips you can take from Bariloche. My favourite was Villa la Angostura, one of the stops on the way to San Martin de los Andes if you're doing the 7 Lakes Circuit.
This is probably the most beautiful town in the Lake District and its port that takes you to the Arrayanes Forest has the most stunning beach and lake imaginable. Another popular trip is to El Bolsón, a famous hippie town about an hour away. Go on a Tuesday, Thursday or Saturday for the craft market, or anytime to enjoy the beautiful sight of this little town tucked between the mountains.
With plenty to do, gorgeous nature and a peaceful atmosphere, Bariloche stole a bit of my heart and I'm already plotting a return trip. So if you're planning a trip to Argentina, this Patagonian town should definitely be on your list!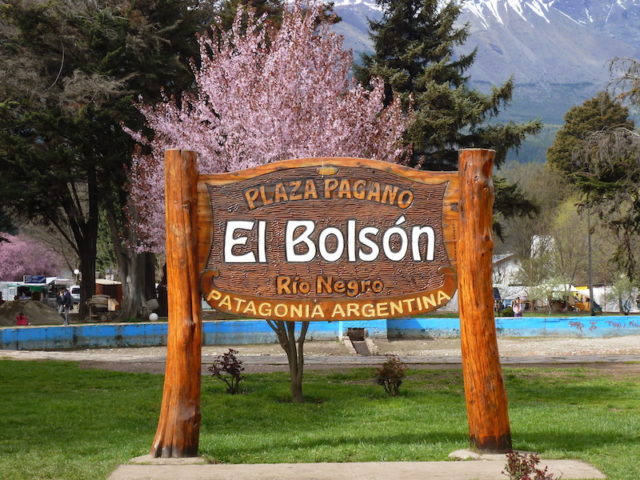 5 Reasons You Want to Visit Bariloche, Argentina
Related Reading
10 Ways Argentina Surprised Me
Have traveled to Bariloche, Argentina? Email us at [email protected] for information about sharing your experience and advice with the Pink Pangea community. We can't wait to hear from you.
5 Reasons You Want to Visit Bariloche, Argentina photo credits by Nicole E and pixabay.