Mastering Transportation in Bogota, Colombia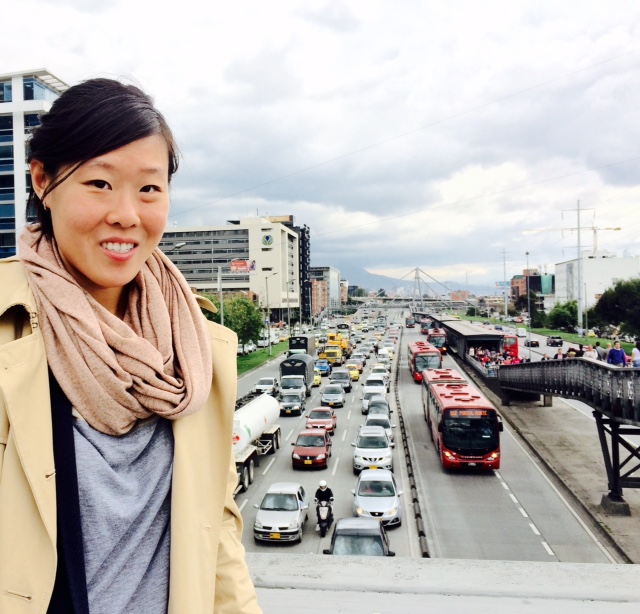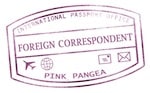 Having lived in New York City for several years, I am used to the crammed space and never ending madness. Weaving around people traffic was practically a skill, and not to brag, but I was pretty awesome at it – not to mention in heels! While in New York, even with all the cars and people around, I still felt there was continuous movement.
Bogotá, on the other hand, is not as systematic as one would imagine. Getting around in Bogotá, Colombia, can be overwhelming at first, but I have broken down the three main transportation services that I have found to be useful in the city.
Mastering Transportation in Bogota, Colombia
1. TransMilenio
TransMilenio is the city's main public bus transit system. It runs just like any other integrated subway or metro system with their own exclusive lanes for efficiency. It is hard to miss these long, wide, tram-like red buses in the city. To get onto the bus, first you must enter onto the elevated platforms and you will find glass sliding doors that separate the commuters from the large buses pulling up to the station. An easy re-loadable ticketing card is used for the turnstile entry into the bus station, and a one way fare typically costs 1,700 COP, which is roughly under $0.85 USD, depending on rush times.
The map of TransMilenio looks very complicated, but once you understand how the city is laid out, it is pretty straightforward to navigate. The biggest challenge of using TransMilenio is the overcrowding of people in the buses and in the lines. There is no courtesy or etiquette of who gets on or off first – you just go for it. The buses won't wait for you either. It is also crucial that you hold onto your belongings with extra attention.
Overall I found TransMilenio to be very efficient for commuting. However the feeling of herding through the masses of bodies is truly a huge turn off!
2. Busetas and Colectivos
Busetas or Colectivos are small sketchy buses that float around the city. They don't always follow a specific route, as drivers tend to take detours to try to get around traffic. You will find a sign in front of the bus window as to which direction these buses are heading in. I never really know where I'll end up. These buses look to be extremely rickety and fragile, and the drivers seem to be relentlessly racing against all other vehicles in the streets.
To get on one of these buses, you just need to flag them down on the street. Drivers will continue to speed away while you are still trying to get on. Being jammed with others is an understatement on these buses as there are limited seats and constricted room to stand around. Drivers have no regard for capacity level and will pick up anyone when they can.
Once you get fairly situated, you must quickly hold onto the grab bars before the bus driver slams on the breaks. In my opinion, if you are able to brave these (what seems to be) somewhat life-threatening rides, it may be worth it to use them as they weave their way onto streets that are closer to where you need to go.
3. Taxis
Taxis are abundant in Bogotá, and are cheap compared to New York. They should all be licensed and have meters installed to avoid overcharging. Each cab has a license plate of three letters followed by three numbers posted on top and sides of the car.
Although Bogotá has gotten safer over the past decade, there is still the possibility of taxi drivers teaming up with thieves that want to take advantage. It is always a precaution to inform those you trust what the license plate is so that if the taxi driver decides to go rogue, others are able to track you down. As a rule of thumb in Bogotá, you should not take taxis alone after dark without using some simple smartphone apps that track the taxi. The most well known apps to use are Tappsi, EasyTaxi, and Uber.
Bogotá is a city with well over 7 million people, all with places to go at every minute of the hour. Being among the commuters here has made me appreciate the mobility I had in New York City. Relying on public transportation in Bogotá has been challenging and definitely still a learning experience for me. However, the feeling of accomplishment that I get when I end up exactly where I need to be is just glorious!
Mastering Transportation in Bogota, Colombia photo by Philia Yiu.