San Francisco Travel: Your Guide for Every Day & Night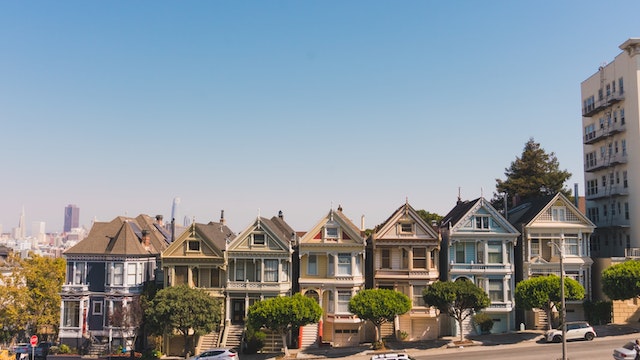 I am a 20-something traveler and a voracious reader who believes that the world is a book and every page should be explored. This time, I chose my destination to be the beautiful city of San Francisco. Ever since I heard the song, "I Left My Heart in San Francisco," I wanted to visit the city where little cable cars climb halfway to the stars. The morning fog may chill the air, but I don't care because San Francisco was calling me.
What to See
The moment I finalized my vacation spot, I browsed the internet day and night as I did not want to miss anything the city offers. As a travel buff, what I usually do is research the history, the wow factors, the things the place is famous for and all of its specialties. Trust me, it will make your travel experience even better. My wish list included visits to Union Square, Golden Great Bridge, Alcatraz, Twin Peaks, Mt. Davidson, North Beach, Chinatown, and more.
Art Mania
On my first day in San Francisco, I decided to explore the art galleries that the city is famous for. I hired a taxi, and soon realized that I had burnt a hole in my pocket thanks to parking difficulties and high prices. I headed to Union Square, where most of the art galleries are clustered. The galleries included a collection of furniture, pottery, architecture, paintings, sculpture and photography. I learned that the SOMA downtown galleries open for shows on the first Thursday of every month, and offer free wine and cheese. Luckily, it was the first Thursday of the month!
A Delight For The Taste Buds
While planning the trip, I decided to enjoy traditional food and some fine dining. San Francisco offers a perfect combination of theater, performing arts and fine dining places especially in the evenings. Instead of hiring a taxi, I made public transport my good friend and took advantage of it throughout my trip. I did not pick one special day for visiting the eating joints that I wanted to try, but instead added each one into my daily schedules. No one can guide you better than the locals when it comes to finding traditional food, as well as older and less famous–but amazing–eating hubs. My daily conversations with locals on the bus led me to the oldest eating institutions of San Francisco. I enjoyed different types of food everyday, but chowder in a bread bowl at Boudin Bakery and an egg custard tart at Golden Gate Bakery won my heart.
The Sunsets Are A Must
I went to Twin Peaks to enjoy a beautiful sunset, but when I got there, it was foggy. This didn't disappoint me, though. Twin Peaks still gifted me a breathtaking view of the city. Never before had I seen such a beautiful site. I was truly awestruck.
The Night Tour
I am a night person and whenever I make any plans, I never forget to add a night tour to it.So, I knew I needed to sign up for the San Francisco Night Tour. I rode on a double decker bus, while passing all of San Francisco's beautiful sites from Chinatown to Fisherman's Wharf.
The City After Dark
While on the night tour, I learned that at night, San Francisco is covered with twinkling lights. My heart literally skipped a beat when I saw the Golden Gate Bridge shining. I have no words to explain what I felt at that moment. You will have to experience it for yourself.
Alcatraz at Nightfall
A night visit to Alcatraz means that you'll have more space and really be able to feel the stories that happened there.
Incredible Nightlife
I experienced the nightlight alone and therefore had to be extra conscious. I enjoyed a comedy show at a club. I also chose to play tennis in Dolores Park. I didn't need to make a reservation, and the court was pretty well lit after dark. I also visited the California Academy of Sciences, which I recommend for other science enthusiasts. There was no better time to enjoy the remarkable aquarium with a drink in hand and no children around.
Dance The Night Away
I decided to end my tour of San Francisco with a party. The city offers a great selection of clubs, bars and lounges. I chose the Lounge Mariott Marquis. The 39th-floor view was splendid, and the lounge had live jazz. What I liked most were the jukebox-shaped windows in each room of the lounge, which offered breathtaking views of the Bay Bridge in the east and the Twin Peaks and the City Hall in the west.
Planning a San Francisco travel adventure? What do you recommend doing?
Top Photo By Unsplash.