Indonesia Travel Guide: Everything You Need to Know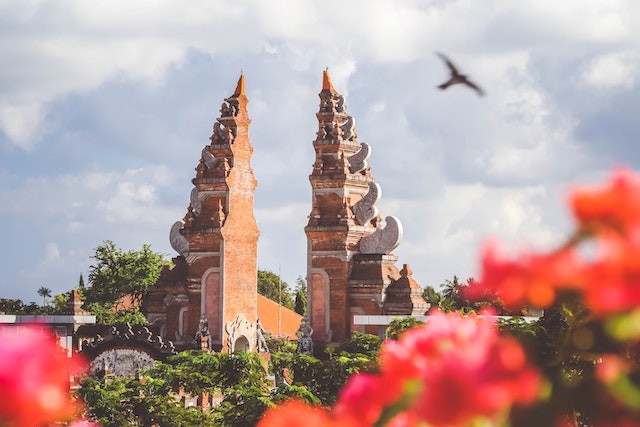 I recently traveled to Indonesia with my friends and was amazed to find how much variety the country has to offer. From lush green paddy fields and the cultural dances of Ubud to the crazy nightlife of Gili Trawangan, Indonesia gave me a new perspective on Southeast Asia.
The country is generally safe for women travelers, but sometimes you need to be careful when interacting with locals. Check out my Indonesia travel guide to learn what to expect before you go:
A place of broad smiles and good hospitality
Most of the hotels and homestays will give you a warm welcome and treat you with respect. Our driver, Numan went the extra mile and not only acted as our guide in Ubud but also helped us book a speedboat to the Gilis. At Café Moonlight, a small breakfast place in Seminyak, the staff was unbelievably warm and friendly. At our homestay in Gili T, the caretakers were very supportive when one of my friends fell sick and we had to wake them up late at night so that they could cook for her. They also helped us with our luggage and with renting bicycles.
Locals try to tailor their hospitality and selling techniques to the travelers' native countries. For example, everywhere we went, they kept singing Bollywood songs and speaking in broken Hindi sentences in order to grab our attention.
There were, however, a few cases where the locals were quite intolerant. For instance, a transport agent picked a fight with us when we inquired about our return speed boat tickets from Gili T. Some local sellers also acted aggressively when they could not strike a deal. But there were definitely more smiles than raised eyebrows.
Money exchange is a tricky business
Several money exchange guys tried to confuse us with the redundant zeroes of the Indonesian currency. They often mix people's money and then try their luck by returning a smaller amount than they are supposed to. Count your money twice before leaving the counter.
Some money exchange guys advertise a really good rate on the display boards outside of their shops in order to attract travelers. But when you actually talk to them, they'll say that that's a wholesale rate and that they'll only give you that exchange rate if you give them all of your money. Be sure not to fall for these kinds of tricks.
Hostels can be a good substitute to hotels
Hostels are quite prevalent in Indonesia, especially in the areas with high tourist density. They are cheaper than hotels and provide decent facilities for guests. We stayed at New Seminyak Capsule Hotel in Seminyak which is a neat and cozy hostel with all of the basic amenities in place. It has bunk beds with multi-occupancy options and even though there are several people in a room, your privacy is not really disturbed once you are in your bed. You can use your own reading light and charging point. They also have locker facility for your luggage. The common area can be used to hang out, store your own food, and cook using the hostel utensils, stove and refrigerator. There are several other similar hostels, as well.
Read all of the reviews online before booking a place, especially when it concerns your personal safety. We ended up in a place where our room did not even have the basic safety in place (Happy Mango Tree, Ubud). There were no latches on the doors or windows, and the room was not clean. We had to leave the place and look for another hostel.
A meld of modern and traditional inclinations
There is a wide spectrum of activities to do in Indonesia. On the one hand, there are age-old temples and local dances to experience, and on the other hand, there are oodles of party places to choose from. In Legian and Gili T, most of the bars and clubs are open until 3 AM in the morning. Seminyak flaunts several beautifully designed beachside pubs, fine dining restaurants, cafes, bakeries and stores.
In Kuta, you'll find famous cafes like Jamie Oliver's and Hard Rock Café coexisting with Indonesian temple shaped gates and traditional tapping tattoo studios.
Snorkeling and diving are musts
Indonesia boasts some of the worlds's most sought after aquatic species. If you are interested in underwater life, there are plenty of things to see. The waters are pretty clear and the weather is suitable for water activities.
Beware of the authenticity of the snorkeling/diving groups: The snorkeling package we bought in Gili Trawangan offered nothing close to what we were promised. The snorkeling gear was worn out and there was hardly any guidance from the guides. Check with other travelers to hear about their experiences before booking your own. Also, bring your own snorkeling gear.
This country is more feline than canine
When we went to the Gilis, we could not locate a single dog on the islands. But, there are cats all over with small fat tails.
Trying Indonesian cat poop coffee (Kopi Luwak) was definitely an experience. The cat-like creature (civet) eats the beans of this coffee, which are then processed and pooped out, later washed, roasted and sold as one of the world's most expensive coffees. I had a cup for IDR 50,000. One can also try other varieties of tea and coffee at these local farms where civets are raised.
If you like local shopping or collecting souvenirs, there are options galore
From skull and bone carvings to wooden lizards and dragons, there are plenty of local souvenirs to buy. Many local vendors sell a beautiful coconut carving, as well as several varieties of masks–from Ramayana characters to versions of Buddha. In several stores in Ubud, I also saw a wide variety of huge and colorful foldable kites.
You'll find Batuan-style paintings, as well as things made out of bamboo–including hats, xylophones, and wind chimes. Of course, as at other beaches, you'll also find lots of beach clothes and accessories on sale.
Double check your food if you are a vegetarian or a vegan
If you are a vegetarian, you might find it difficult to explain the concept of vegetarianism to the local people. For most of them, vegetarian food means adding veggies to your usual chicken/egg/ham dishes. There were several instances when we ordered vegetarian food and were served ham/chicken, instead.
Even the ready-to-eat packaged meals and noodles do not have a green or red mark, which are used to separate vegetarian and non-vegetarian packaged food in India.
Take your time to explain that you do not want any kind of non-vegetarian ingredients in your food.
A rich host for music lovers
If you visit Ubud, you will learn about Gamelan music. Traditional Balinese musical instruments are not easy to maintain, tune and master. The unique combination of musical instruments used in the local dance performances is a treat to the ears. You'll also find a lot of handmade bamboo instruments like flutes, different species of wind chimes and xylophones. Wooden maracas and djembes can also be found in local stores.
Also, almost every second pub has a live band performing and almost every popular song has a local version recorded by Indonesian artists.
If you want to behold culture, variety, nightlife, aquatic adventures and vibrancy all in one place, I highly recommend a trip to Indonesia!
Top Photo By Unsplash.