5 Helpful Tips for Living in San Miguel de Allende, Mexico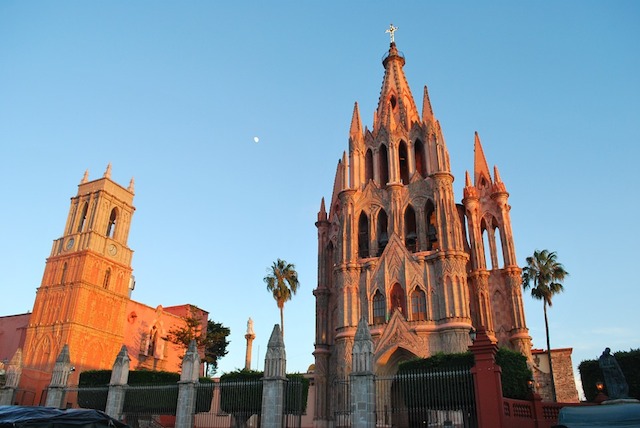 Planning a trip to San Miguel de Allende? Or to move here? After two years of living in San Miguel de Allende, a colonial town in Mexico, I have learned a ton. Below are five important things I've learned (so far) from living in San Miguel de Allende: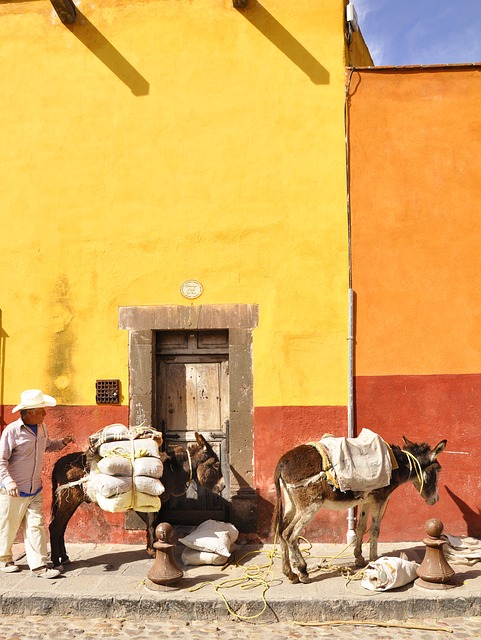 1. Never, ever, ever go out in flip flops on a rainy day.
I was tangibly (painfully and embarrassedly so) reminded of this when I made my way from the town square to my yoga class, which unfortunate for me happened to be mostly downhill. Even the straightaways had me tip-toeing and navigating myself very precariously. If my expletives didn't get passersby's attention, then certainly the 90 degree-angled person, stuck on repeat, falling backwards with one leg high up in the sky and either hand grabbing onto anything in its vicinity did! God only knows what my face looked like.
I was born and raised a Southern California coastal girl, moved to the beach in Nayarit during our first year-and-a-half as permanent residents of Mexico, and, well…..some habits are just hard to break! I have yet to upgrade my footwear for living in San Miguel de Allende, for the steep cobblestone streets–the sidewalks that are narrow and more slippery than a greased pig. Think those cobblestones have some surface texture to them? Think again.
I felt like I was in a game of slip and slide, except not 11 years old in a bathing suit on a hot California summer day, but 45 and on my feet and making a complete fool of myself in the desert highlands of Central Mexico. I would have been better outfitted with cross-country snow skies, gracefully making my way down and over the wet cobblestones, arriving at the front door of the yoga studio in style instead of exasperated and with a sore back.
2. Slow down.
Take a deep breath and plan ahead. Don't be in a hurry to get anywhere—this is Mexico after all and the land of mañana. That's not to say that there aren't certain events and appointments that you shouldn't be on time for—school drop off, doctors appointments, for example…otherwise, don't expect to get anywhere fast. Traffic is not just relegated to cars, but to buses, pedestrians, taxis, trolleys, burros, horses, quads, and dogs alike. Take your time, wait your turn. Shake off the conditioning of your previous life. Exhale.
Part of living in San Miguel de Allende, an 18th century colonial town deals with not only cobblestone streets and the careful and patient navigation of them. But also the fact that at any given time, on any given day, there could be a large, unexpected, unknown, yet sense-awakening and vibrant parade, procession, wedding, Quinceñera, Patron Saint Day, festivity of some colorful sort making its way through the narrow—many, one-way—streets. Again, take a deep breath, take your time, wait your turn and by all means, enjoy the scenery!
3. Invest in ear muffs.
Fireworks are not for Independence Day alone. You just never know when there will be a reason (or no apparent reason at all) to shoot those babies off—funerals, holidays, concerts, weddings, changing of seasons, blessings of crops. As my yoga teacher tells his family members when they call from Texas and ask why is it that they can hear fireworks in the background, he replies, "It is Wednesday."
Go with it. You will come to love, value and appreciate that you are living in a country where certain freedoms trump over-regulation.
4. You can't judge a book by its cover, or the contents of a store by its entrance.
I have walked by this building a dozen or more time since moving to San Miguel de Allende and just realized the other day that it is a major appliance store–dishwashers, dryers, stoves, fridges! One might not know this by the looks of the outside–rustic, textured, full of character with a story no doubt its own, but no part of it screams 'appliance store'.
San Miguel de Allende was declared a national monument in 1926 and as such, renovations and new construction in the historic district are required to conform to the area's colonial architecture. Everything from convenience stores, galleries, restaurants, hotels, workshops, homes—even the ones with a cosmopolitan edge—maintain the town's historical integrity.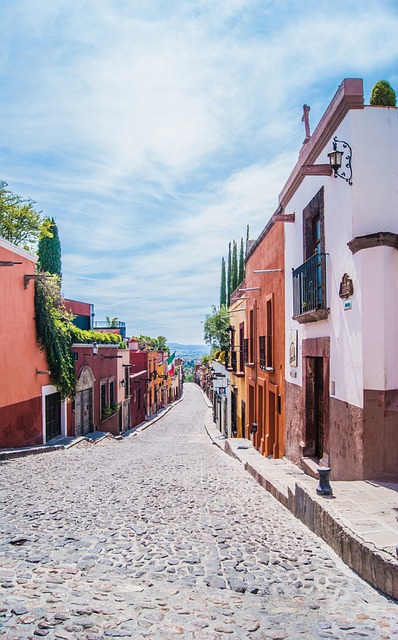 5. Live in the moment.
This pretty much applies to the totality of our time and experiences here in Mexico for the past two years. Living in the moment, having experiences that take our breath away, days that are unique and different, being open to possibilities and connected to a sense of awe, divinity and magic….are our norm. We are not on vacation or of a vacation mindset. This is real life. Long-term life. Day-to-day living. My husband and I both work, just in different capacities now. No longer are we hitting the pavement as firefighter and teacher, but rather solar installer and writer… a nice shift of pace for sure.
Here in Mexico, now in this 18th-century colonial town where the cobblestones, the festivities, the unexpected, the magical and the colorful keep your senses alive. We are constantly learning something new. Both of the world around us and ourselves.
May the adventures, discoveries, lessons and magic continue….
Photos for 5 Extraordinary Helpful Tips for Living in San Miguel de Allende, Mexico by Pixabay.