Visit Spain: Spain's Prettiest Villages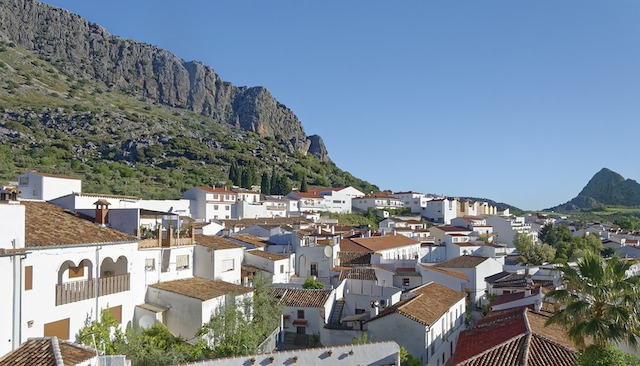 Spain has a reputation for its beautiful beaches, ample sunshine, and that Mediterranean pace of life, but not so much for its idyllic villages. Think of picturesque villages and you conjure up English hamlets and German chocolate box houses, but Spain has picturesque villages in droves, and if you're looking for some authentic Spanish flavor away from the sun-seeking crowds, then head a little further from the coast and check out some of the prettiest villages in the world.
Visit Spain: Spain's Prettiest Villages
Albarracin
There's been some debate over whether Albarracin is actually the most beautiful village in Spain, and there's a reason it is such a strong contender for the title, a visit here is like stepping back in time. The village is located 30 minutes from Teruel and enjoys a spectacular mountaintop setting and lovely medieval architecture. Albarracin sightseeing includes the 9thcentury castle and the famous Walkway Tower, which provides the views of those impressive mountains.
Ronda
Another little village that could easily take on Albarracin in the beauty stakes, is Ronda. Located in Andalucía in the Malaga province, this village sits on a plateau, surrounded by mountains and overlooking the El Tajo gorge, which feels almost magical, especially when illuminated at night. The gorge-side location and the dramatic escarpments are just a couple of reasons people keep coming to see this gorgeous village. If you're feeling keen, you can explore the Neolithic ruins that dot the area, or tour the fantastic and historic wineries. Andalucía is one of the destinations that First Choice flies to throughout the year, and as well as offering all inclusive holidays, they organise day-trips to this wonderful slice of Spanish history.
Frigiliana
Another jewel of Andalucía, the village of Frigiliana boasts those iconic Spanish white-washed little houses, picturesque courtyards and views stretching out over the sea, all of which add to this village's charm. Small alleyways hide traditional shops, bars and restaurants, and the historic old center is a maze of narrow streets. Frigiliana should be on your itinerary if you're looking to escape the crowds and savor a taste of real village life.
Cudillero
Asturias is home to Cudillero, and this is one of the best examples of a traditional Northern fishing port. Located between the mountains and the sea, this village offers colorful, tightly-packed homes and a pretty marina setting. This is the perfect place to dine on the freshest seafood dishes at the harbor while taking in the sea views and bantering with the friendly locals.
There's no doubt that Spain has an abundance of magical little villages dotted all across the country. These locations make for an ideal vacation during the low seasons when there are fewer tourists and you can throw yourself into the traditional Spanish way of life, so what are you waiting for?
Visit Spain: Spain's Prettiest Villages, This is a guest post.