Road Trip to LA: Journeying to My Boyfriend's Family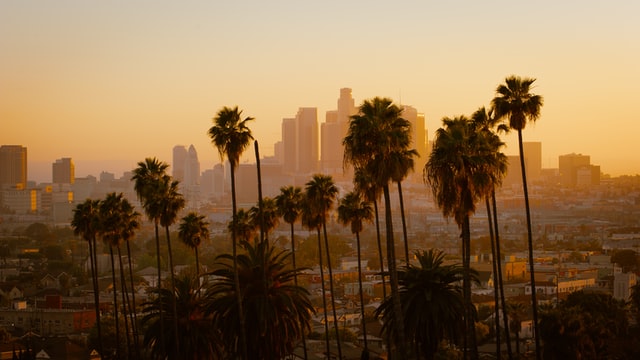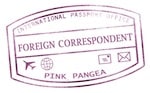 During Veterans Day weekend, my boyfriend and I took a road trip to LA to visit his cousin. I felt excited to meet his family and also excited about the eight-hour long drive. I always adore taking road trips. During one summer break, I had the opportunity to take a road trip from Florida to Maine. That was the longest road trip I have ever taken.
There are many things I enjoy about road trips. I love to watch the landscapes change outside the window, listen to the music, chat, and let my thoughts wander. On this trip, I especially cherished the time traveling with my boyfriend. We had many things to share: family, friends, and all the trifles of our lives. During each long drive spent chatting, I got to know him better.
While driving, my boyfriend told me that he had a large family, and that his family members were very close. When he showed me each family member, he looked very happy, which made me miss my family. I know that when I talk about my family, I look just like him.
I love to watch the landscapes change outside the window, listen to the music, chat, and let my thoughts wander.
It was eleven o' clock. I felt very tired, but I did not want to sleep so soon and leave him driving in the dark. I tried to stay awake and chat with him. He noticed my tiredness and let me lie on his lap.
"Do you know that it's dangerous?" I asked him. Obviously, we both knew the answer.
"Do you know that this is a priceless moment?" He didn't answer my question, but asked me one instead. "The moon cast a light on your face, and you look beautiful."
Sometimes he was just like a romantic poet.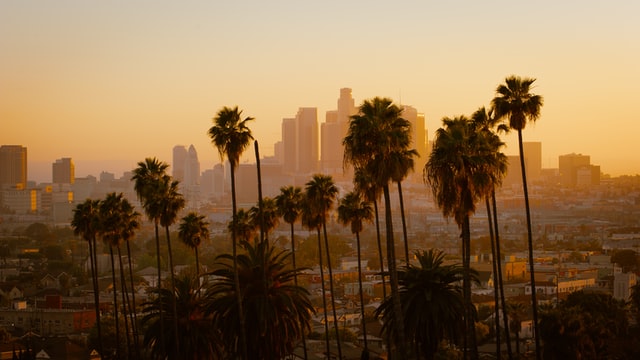 I had a wonderful time in LA with his lovely Iranian family. I got to know each of his family members during the visit. His cousin shared my boyfriend's interests. At night, they always discussed ancient Iranian poetry together. His cousin's wife told me that even the Iranians couldn't understand them fully, since they used an old language. I felt a little isolated when they conversed. It also reminded me of when I was in high school and read Chinese poems with my best friend.
I got the chance to talk with his grandma. She told me about her family history. Grandma was very emotional when she reflected on her past. She told me the economy was very bad in Iran, and she lost a great fortune. She felt lonely in America, because of the language barrier and loss of freedom. I felt grateful that she could share her story with me and glad to see that she really trusted me and could cry in front of me without feeling any embarrassment.
Road Trip to LA: Journeying to My Boyfriend's Family.
His cousin's son was a nice teenager boy. One afternoon, we studied at Starbucks. I watched my boyfriend and his cousin's son have a high school chemistry study session. They both looked very serious and attentive. The little boy told me that my boyfriend was better than his teacher. He also told me that he felt like he did not learn anything at school. Then a long conversion about the education system began. I feel like no matter which country you live in, and no matter what kind of education system it has, you will be disappointed and have so many complaints about school and teachers.
During this visit, we attended a religious ceremony with his cousin's family. I am drawn to Buddhism, and my boyfriend was an atheist. On that special spiritual day, we were told to wake up at three in the morning to go to the ceremony. It was very hard to wake up that early, especially for a religion that I didn't know anything about. During the ceremony, I was impressed by the people's passion for their beliefs.
People gathered around, played instruments, and sang the religious songs. The ceremony continued for 24 hours, and different groups took turns playing. I just felt tired and passed out several times, even with the loud music playing. My atheist boyfriend got bored too. Later, when we could bear it no more, we snuck out and took a walk around the neighborhood. It was a foggy morning. The high palm trees and the cross on the church gave me a feeling of spirituality.
People gathered around, played instruments, and sang the religious songs.
I did not see a lot of sights during this visit and only went to the Santa Monica Beach and Hermosa Beach Pier. We walked on the Santa Monica boardwalk. I had been there before and never liked the beach. Compared to the beaches on the East Coast, the West Coast beaches seem too ordinary. Plus there was an amusement park built on it, which totally destroyed the ocean scenery.
But this time, while walking with my boyfriend at sunset, I started to see the beauty of this beach. Seeing the colorful sky, the vast ocean, the palm trees, the running people, and even the amusement park was less disturbing. When we went to the Hermosa Beach Pier, there were only two of us on the beach. I felt like the whole ocean was ours. We lay on the beach, closed our eyes, and listened to the sounds of the waves. We had great companions: the seagulls. They were lazily standing on the beach, and appreciating the ocean like us. I realized that I hadn't been to the ocean for so long, and that is the one thing Arizona cannot offer. I really miss the sands and the ocean.
During this trip, I also visited some of my good friends in LA. I had not seen them in more than a year. It was just like the old days. We reminisced and spoke about our current lives, joked around, laughed, and planned our futures together.
It was hard to say goodbye to the warm weather and the nice people.
Photo by Unsplash.