Top 10 Things to Do in LA Without a Car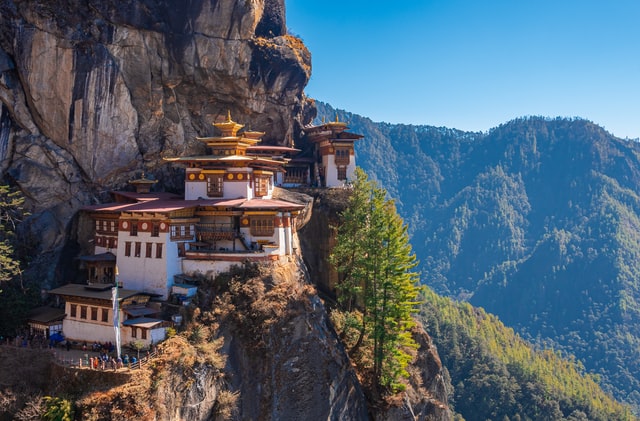 Almost everyone I spoke to before and after my trip thought I was crazy to go to Los Angeles on my own without a car. Since it was somewhere I had always dreamed of visiting, and with five days left on my US visa, I decided to take a leap of faith and book the flights.
Touching down at LAX, I knew no one and only had the name of the hostel I had booked: the Hostelling International in Santa Monica, which I would definitely recommend to solo travellers.
In my five days there, I managed to see everything I planned to—and so much more! I fell in love with the city, the people and the weather, all without needing a car.
Here are my top 10 things to do in LA without a car:
Top 10 Things to Do in LA Without a Car
1. The Getty Center
Hidden away in the mountains, the Getty Center is a world-renowned collection of art and exhibitions, which offers breathtaking views across the city. To access it, you take a hovertrain funicular up from a small entrance off the San Diego Highway, and although it's probably easier to get to by car, I managed to bike there from Santa Monica, which took about 45 minutes.
It's worth a visit for the beautiful maze-like gardens and architecture alone. Even if you're not a huge fan of museums, just exploring the whole site and taking in the views makes for an incredible experience.
2. Venice Beach and Canals
Venice Beach reminded me a lot of Camden Market in London: stalls selling overpriced jewelry and souvenirs, tattoo shops, tourist shops and pretty cool cafes. It's worth seeing, but even more impressive were the canals a few blocks from the beach that made me realize LA is never short of hidden surprises for those who choose to look for them.
3. Santa Monica Bike Path
I feel like LA is the only place in the world that would have a bike path that literally runs through the sand for 12 straight miles from the Santa Monica Pier right down to Hermosa and Redondo Beaches. It's definitely worth dedicating a day to, simply for the endless empty beaches and chance to escape to the relaxed pace of life of the small beach towns of Southern California.
4. 3rd Street Promenade
The world-famous shopping area is known for it's al fresco dining experiences and combination of high street stores (most of which stay open until 11 p.m.), cafes, and movie theaters. Given that it was practically around the corner from my hostel, I ended up spending pretty much every evening wandering around among the shoppers and street performers, simply soaking in the lively atmosphere.
5. Santa Monica Beach and Pier
I feel like everyone needs to go to Santa Monica Pier at least once in their life. It's probably way over-priced and seems kind of tacky, but the rides are fun, and the beach, though busy, retains a sense of magical beauty. The aquarium under the pier is a hidden gem and the sunsets were unbeatable. I spent my last evening in LA just walking on the beach watching the sun set behind th
6. Walk of Fame and the Hollywood and Highland Center
The Hollywood sign is one of the few tourist traps that I felt I couldn't leave without seeing. If you don't have a car, the viewpoint at the Hollywood and Highland Center is pretty much the only place you can see it from. It's also conveniently located right next to the Walk of Fame (but watch out for the hoards of people trying to sell you over-priced tours) and the TCL Chinese Theatre, where if you're lucky, there may be a movie premiere taking place. When I was there, I managed to walk into Melissa McCarthy and Steve Carell filming a Stand Up To Cancer promo clip.
7. LA in a Day Bike Tour
Before arriving in LA, I had found a company on Trip Advisor called Bikes and Hikes LA. They offer a once-in-a-lifetime, day-long 32-mile bike tour experience that covers Santa Monica, Venice Beach, Hollywood, the Hollywood Hills, Marina Del Rey, Beverly Hills and Century City, as well as a walking tour of Greystone Mansion. It allowed me to see so much of the city, learn about some of its history, and fully understand just how much it has to offer beyond the usual tourist spots.
8. Runyon Canyon
A short walk from the Hollywood and Highland Center, Runyon Canyon (the LA version of a local park) is a 160-acre hidden gem that was so beautiful, I refused to believe it was somewhere people just came to walk their dogs everyday. You can easily spend a whole day exploring the stunning hiking trails that offer sweeping views over the city.
9. The Grove Shopping Center
After being vaguely disappointed with Melrose Avenue after all the hype it receives, I decided to try out The Grove. Less well-known to tourists, it had a much better atmosphere than Melrose, a cute mini tram that runs through it, and it's home to the Farmers Market, which was one of the best surprises of the whole trip and shouldn't be missed.
10. Rodeo Drive
Being a fan of the movie Pretty Woman, I felt like Rodeo Drive was one of those clichéd tourist spots that I had to see. However, if you feel like wandering around a designer clothing shop and pretending to look like you have the money to actually buy anything, then both Harrods in London and New York's Upper East Side are probably more exciting and have a better atmosphere. Having said that, neither of those are lined with palm trees or located next to the famous Beverly Hills sign, which is why it's on this list.
I managed to get to every place on this list from a combination of renting a bike, walking or taking the bus (which, coming from London, was not nearly as scary as everyone makes it out to be and only costs $1.50 per ride!). By using these transit modes, I discovered that there was so much more to LA than what I had expected. Santa Monica is now one of my favorite places in the world, and I can't wait to return.
Top 10 Things to Do in LA Without a Car photo credit by Unsplash.