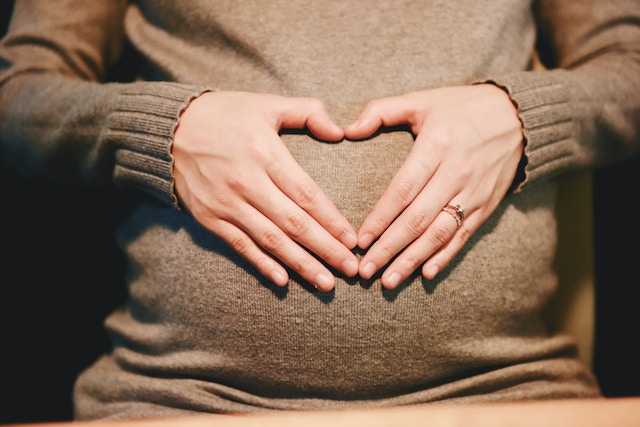 During the first trimester of my pregnancy, our doctor had cautioned us against traveling long distances and we followed this recommendation quite judiciously. But, the moment we got a go ahead from our doctor to travel, we decided to go to Canada and explore the Great White North as best as we could. We had Niagara, Toronto, Montreal and Quebec City on our itinerary–meticulously planned so that I'd be comfortable. We later realized that we could officially call this trip our babymoon in Montreal!
In fact, we traveled to Montreal by train from Toronto and enjoyed the colors of autumn and the beauty of the Great White North, which was anything but white at that time of the year.
It is difficult to cover a beautiful and vibrant city like Montreal in two to three days, especially if the traveler is also pregnant and needs to slow down and put up her feet once in a while. Luckily, the tourist center downtown helped us out with some great suggestions.
We booked a Gray Line bus tour on the first day, which allowed us to take in Montreal with other passengers–many of them senior citizens, who wanted to slow down and escape the crisp autumn air. The tour gave us an idea of the city and the sights we should not miss when in Montreal.
These we explored later at our own pace and time. Here are a few of my favorite spots in Montreal:
Babymoon in Montreal
Old Montreal
Old Montreal retains its historic charm with slate grey buildings and Victorian architecture. Exploring the streets and centers of Old Montreal is a lot of fun and has the potential for different experiences for different travelers. Old Montreal is located near the pier and is lined with many restaurants, cafes, and shops selling curios and souvenirs. The restaurants serve cuisine from all over the world with predominantly French and British tastes.
We also found a Kashmiri restaurant tucked away in Old Montreal, which served some good kebabs. But it was Downtown Montreal's awesome Indian food at Le Taj that amazed us–especially because I was craving it at the time!
Notre Dame Basilica
Notre Dame Basilica was the most beautiful church I had ever seen. Every inch of Notre Dame was a masterpiece–the light streaming in through the stained glass paintings, the arches of the church, the skylight, and the intricate designs on the walls.
I could have spent hours inside the church admiring the paintings and the structure but finally, I said a prayer for my little one and we left.
Jardin Botanique de Montreal
The botanical garden in Montreal is a masterpiece and we were in luck because it was hosting its annual Lantern Festival when we visited. Best viewed at night, the festival, also known as Gardens of Light, can be found in the Japanese and the Chinese gardens.
Each of these paper lanterns is made by experts and shipped to the Botanical Garden for the festival. The experience was very romantic and memorable.
Biodome
The Biodome was originally built for the 1976 Olympic Games and then was later renovated and rebuilt. The Biodome allows visitors to walk through four different ecosystems from the tropical to the marine to the Arctic. Flora and fauna of each of these ecosystems is replicated and you can see tropical parrots, lynx and penguins all under one roof. Canada has successfully replicated the wonder of this planet.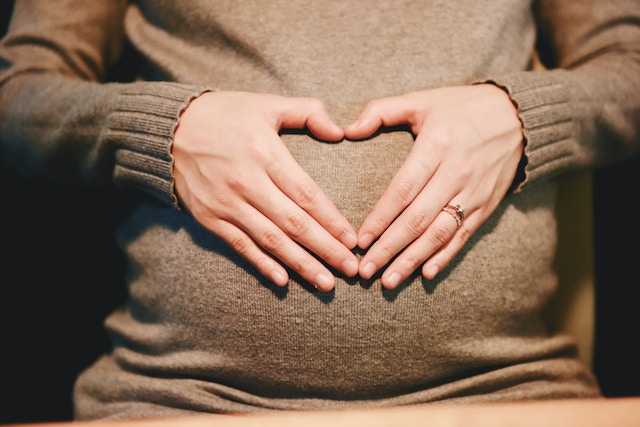 Babymoon in Montreal
Related Reading
What Not to Do in Montreal
Montreal Homestay: How to Experience the City Like a Local
Think Like A Montrealer: 5 Things to Do in Montreal
Five Days in Montreal
4 Things to Love About Montreal
Traveling with Kids to Montreal
What to See in Montreal in Just 48 Hours
Have you traveled to Montreal, Canada? Have you taken a Babymoon in Montreal? What were your impressions? Email us at [email protected]pinkpangea.com for information about sharing your experience and advice with the Pink Pangea community. We can't wait to hear from you.
Babymoon in Montreal, Canada photo credit: unsplash.