A Conversation with AFAR Marketing Director Lily Soysal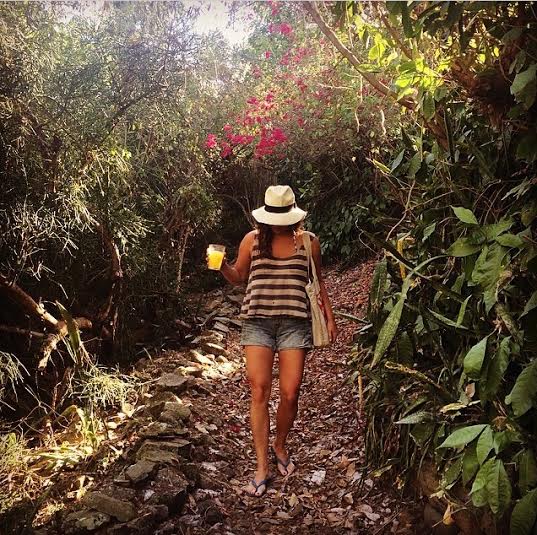 I've been following AFAR for a while now, inspired by its mission to guide those who travel the world to connect with its people, experience their cultures, and understand their perspectives. After all, travel for me is all about getting my head out of my guidebook and stopping locals on the street to ask for recommendations.  So, when I had the opportunity to connect with Lily Soysal, AFAR's Marketing and Special Projects Director, I was not surprised to hear how passionate she, too, was about travel–and that she had her own adventure planned for the following week. I knew I needed to learn more about her own travel philosophy–and how she nabbed her dream job.
When did you first start traveling? Tell us about your first big adventure.
I suppose I've been traveling my whole life. Growing up, I was very fortunate to have parents who took me and my brother on exciting vacations – skiing, snorkeling, sailing, etc. And then when I was 15, we went with close friends to West Africa for a very different kind of vacation that humbled me. The region's natural beauty, rich history, and dynamic cultures had a profound effect on me, particularly at that age, and just being in a place that was so foreign to me affected me in a way I can't quite put into words. I took a year and a half off during college chasing that feeling across South America and Asia, but I don't think it was ever quite the same as that first adventure.
What do you love most about traveling?
Living and working in New York City, it's easy to get caught up in my own small world, and I think sometimes I forget how small it really is. Traveling takes me out of that place and provides insight into the lives of others, inspiration, and enlightenment. I think it makes me a better listener and a better learner, and it broadens my perspective. That and the food, of course!
How did you first get involved with AFAR? What were you doing before joining the team?
Prior to my job here at AFAR, I worked for Bon Appetit, where there was also a deep focus on travel, but through the lens of food specifically. After three and a half years there, a former colleague reached out to me from AFAR. I knew about the brand and had my eye on it ever since former BA staffer, Elizabeth Spiridakis Olson, took the helm as Creative Director. I thought the magazine was beautiful and I loved what the brand stood for, and knowing it was clearly a rising star in the industry, I was excited to join their growing team.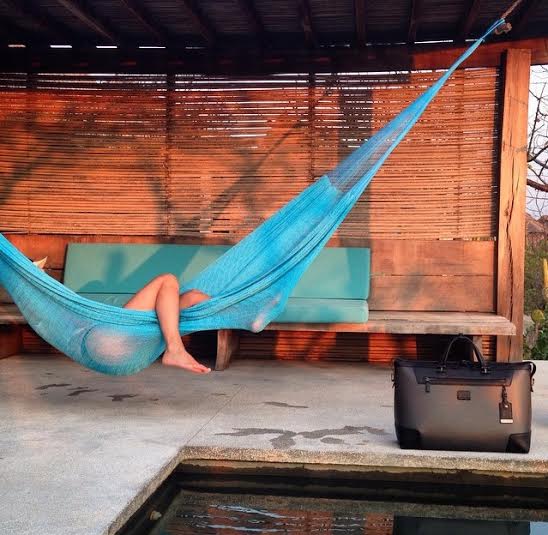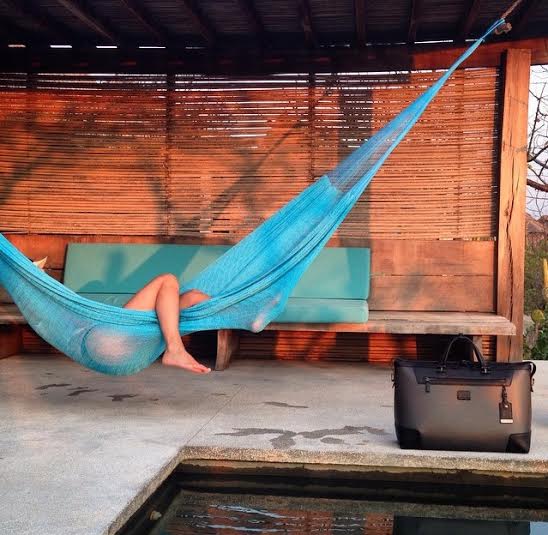 We love AFAR's mission, which is all about encouraging people to have immersive travel experiences. Tell us about a travel experience that really had you seeing your destination like a local.
I think when planning a trip, there's often this gut need to visit someplace new every time, but sometimes re-visiting a beloved destination with a fresh perspective is deeply satisfying in that way. My brother lived in Paris for the last three years, and I visited him in France eight times, exploring different neighborhoods or other parts of the country on each trip. After checking things off my list of sights to see that first visit, the most memorable moments came from doing "ordinary" things with him later on, which became elevated in this very different environment: poking around neighborhood shops, ordering wine and eating course after course of the best versions of everything I love, silly banter on a ski lift, getting my ass whooped on the tennis court across from his apartment.
Of course, when you are visiting a destination for the first time, it always helps to know a local (or get to know one just by asking questions!). I visited Istanbul for the first time last year with my husband, Jay, who is Turkish. I'd never been before, so we visited the Grand Bazaar and saw the mosques, which were breathtakingly beautiful, but a casual, impromptu dinner at a family friend's apartment blew me away. Sure, it helped that Jay knows the city and speaks the language, but with the right tools or knowledge, you can see any destination like a local, even if it's for the first time, and AFAR makes that connection for travelers. AFAR is like the brother that lives in Paris, or an old friend anywhere in the world.
What does your work at AFAR look like on a day-to-day basis?
As the Marketing and Special Projects Director at AFAR, I oversee the ideation and execution of branded content across a variety of categories. We write a lot of proposals in the marketing department, but the best part is getting to see our ideas and experiences come to life, whether it's a special section in the magazine, a branded Trip Plan on afar.com, an event, or a new video series, and you never really know what's coming down the pike! In the past few months I've traveled to Bermuda to shoot a three-part video series, was sent on a three-day Oregon road trip with 24-hour's notice, and hosted a party for a high-end fashion retail partner in San Francisco. My colleagues were recently in Mexico City for AFAR Experiences, our immersive travel platform, and we are currently in the process of planning our next AFAR Conversations event here in NYC. There's always something going on at AFAR!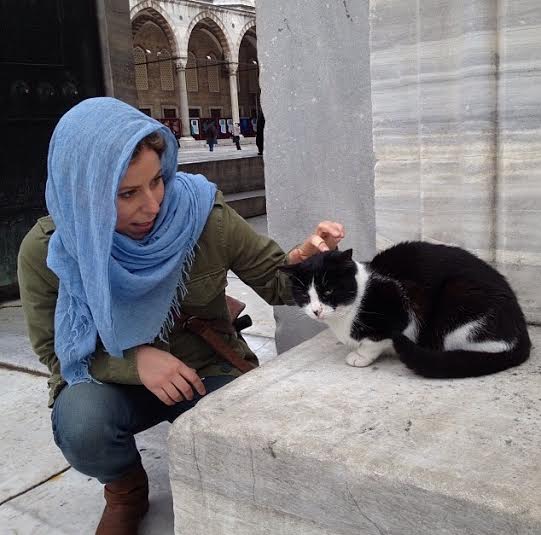 I'm sure that working for a travel company induces tons of wanderlust. How do you manage the balance between work and traveling?
With inspirational travel content at my fingertips, I am constantly dreaming up my next big trip – and it changes all the time! Managing the balance between work, travel, and personal life is a delicate process, and I think it is with any job. I try to maximize my travel experiences by thinking about the ways my work travel can enrich my personal life, and the ways I can apply my personal travel experiences to my work. At the end of the day, vacation time is still vacation time, even if it is from a travel brand, and it's important to be able to really turn it off.
What are some tips that can help Pink Pangea community members experience their destinations like locals?
You're going to research a destination before you visit, and it's totally fine to have a list of things you want to do or see, but leave as much wiggle room as you can. Ask questions! Ask restaurant servers what they recommend, ask market vendors what's good today, ask gallery owners about the local art scene, etc. Engage them, listen to them, take their recommendations, even if they weren't on the itinerary – even if you have to completely change it. This will keep your head out of a guidebook so you can really experience a destination like a local.
Anything else you'd like to share with the Pink Pangea community?
Good bartenders know everything. It's true! Trust them.