Leaving My Boyfriend to Travel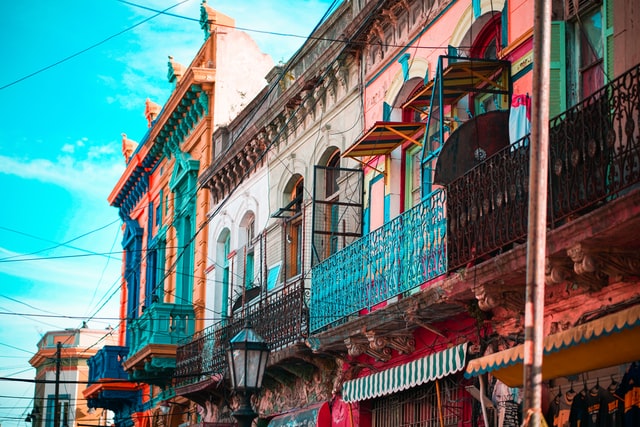 Last spring, my ex-boyfriend other ended our brief, three-month relationship. Back then, I likely said, "it was mutual." In hindsight, it wasn't. The person I was last year couldn't break up with him before he left me. Even after hours of my friends consoling me over the phone, convinced I'd break up with him the following morning, I never did. I thought we could work it out. We had troubles as early as two weeks into our relationship, but I brushed it off. I wanted to grow emotionally. Instead, my anxiety skyrocketed, as we grew further apart. It turned out that I was the only one working on our relationship, and he was probably in love with someone else at the time.
Sometimes, your loved ones may not always initially support your decision to travel.
Around this time, I was in the application process for a summer session abroad. Although I didn't hesitate going on the trip, I was worried about what my then significant other would think. What were his expectations? I didn't even know what the WiFi situation would be like abroad. I wouldn't be using my smartphone with data and its other regular functions to keep in touch with him so easily. Plus, I hadn't been outside of the country for more than a week at a time, and that was only once.
Recently, I read Tiny Beautiful Things: Advice on Love and Life from Dear Sugar by Cheryl Strayed. Tiny Beautiful Things compiles an advice column called Dear Sugar, monitored and mediated by Strayed. Strayed includes three different letters from three women, trying to escape romantic relationships. I couldn't help but relate to their stories. If I could go back in time, I'd recite the following advice from Sugar:
Go, even if you love him.
Go, even though he's kind and faithful and dear to you.
Go, even though he's your best friend and you're his.
Go, even though he adores you and your leaving will devastate him.
Go, even though your friends will be disappointed or surprised or pissed off or all three.
Go, even though you once said you would stay.
Go, even though you're afraid of being alone.
Go, even though you're sure no one will ever love you as well as he does.
Go, even though there is nowhere to go.
Go, even though you don't know exactly why you can't stay.
Go, because you want to.
Because wanting to leave is enough.
Leaving My Boyfriend to Travel.
Although the relationship I mentioned was indeed, rather short, I related to this prompt particularly. Despite my passion for traveling, I often feel constrained to my duties at home. I'm attached to those close to me. It's frightening to leave your loved ones, even if it's just for a short vacation. Plus, they don't want to see you leave, either. Sometimes, your loved ones may not always initially support your decision to travel.
Fortunately, I went. I traveled, because I knew I needed to go. I went forward with the study abroad program, that I'd applied for. I followed (and trusted) my wanderlust. I responded to Prague's call from across the Atlantic Ocean. I heard that call ever since I read Franz Kafka for the first time when I was sixteen.
Gratefully, Prague helped me emotionally. I rediscovered independence. In just three weeks, I immersed myself into a Slavic culture previously dominated by a communist regime. Still a tourist on the surface, I did whatever I could to discover the hidden crevices of the city. At the Kafka museum, I invested in a map of Prague with the writer's personal landmarks. The map included places where Kafka lived, worked, studied, and more.
I explored on my own by foot, guiding myself throughout the previously Bohemian city. I finally felt a connection with the writing I first fell in love with as a teenager. Likewise, I produced my own creative work in local coffee shops—particularly Tynska Literary Café and Café Kafícko, the first "non-smoking café" of the city.
Many women feel restrained by their relationships, even if they're positive and make them happy.
That was only the beginning of my journey as a writer and young vagabond. However, if I still were consumed in that relationship I briefly mentioned, I would've reconsidered my decision to leave entirely. Romantic relationships can tie us down. For instance, while in that relationship, I remember being asked about a semester abroad in India. I laughed. I thought I'd never be able to survive.
Three weeks in Europe—in places that didn't speak English as their first language—seemed like a journey and a half. How could I ever navigate a Third World country? Ironic as it may be, I write this today as an alumnus of a semester abroad in India.
For those who feel anxious about their wanderlust or find they can't escape a relationship, I encourage you all to pick up Strayed's work. (She also wrote a popular title, Wild: From Lost to Found on the Pacific Crest Trail. That book later inspired Wild, a film starring Reese Witherspoon released last year.)
Most of all, I encourage you to go. You're not alone. Many women feel restrained by their relationships, even if they're positive and make them happy. I echo Strayed's suggestion. There's an entire world out there that awaits your footsteps and reflections. Go.
Have you left a boyfriend to travel? We want to hear about your experience. Comment below!
Photo for Leaving My Boyfriend to Travel by Unsplash.